The Ultimate Aluminum Hardshell Tent
The Hideout Rooftop Tent is the ultimate hideout for overlanding enthusiasts seeking a blend of durability, convenience, and unparalleled comfort. Built with a robust aluminum shell, this tent is designed to withstand the rigors of any terrain while providing a cozy, secure haven for travelers. With its quick setup, innovative storage solutions, and versatile features, The Hideout isn't just a place to sleep; it's your home away from home on the open road. Whether you're traversing rocky landscapes or navigating through dense forests, this tent is the ideal companion for taking your overlanding adventures to new heights. Moreover, it offers a perfect escape from the stresses of everyday life, serving as your tranquil hideout where you can disconnect, relax, and recharge in the heart of nature.
The Hideout Rooftop Tent is your trusted companion for adventures, both grand and small. Crafted entirely from aluminum, this hard-shell tent eliminates the risk of peeling, fading, or cracking that comes with ABS plastic. Rest assured that you're investing in a premium, long-lasting product.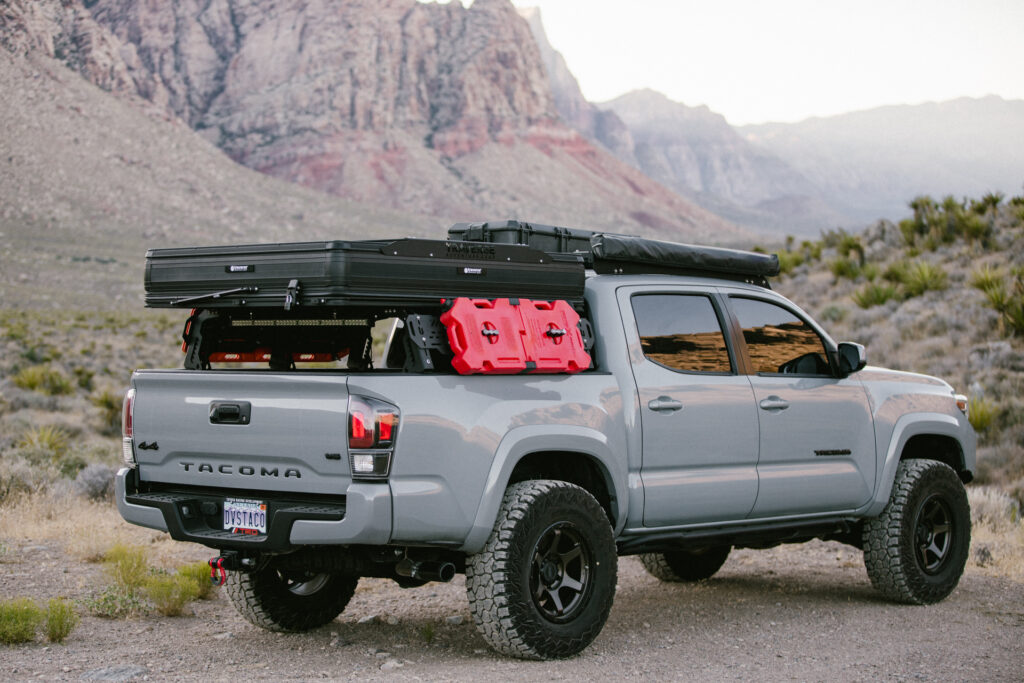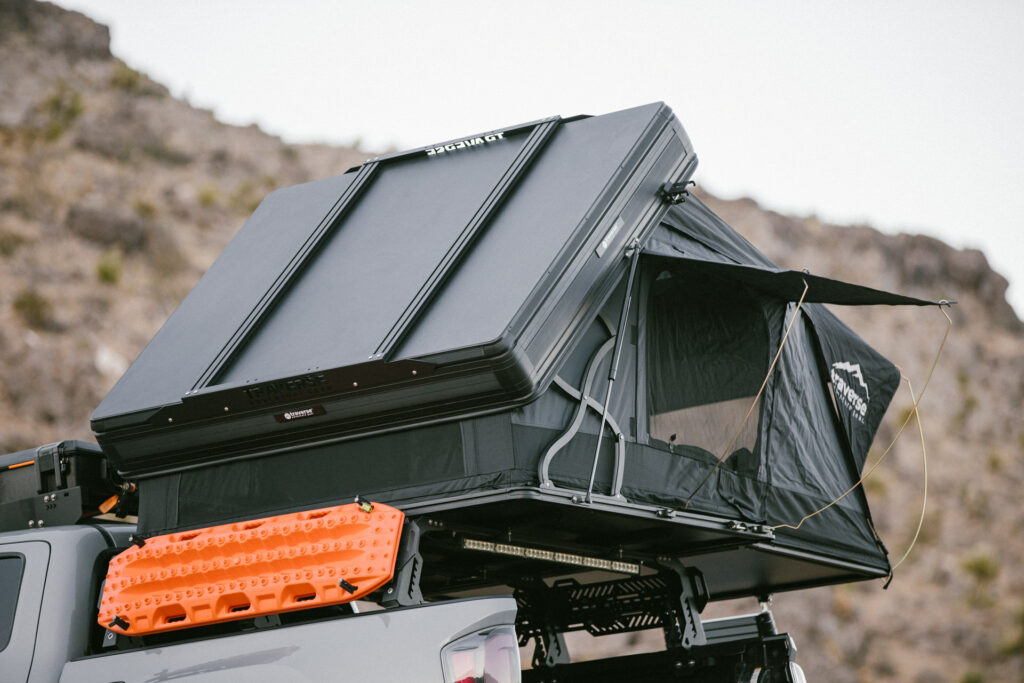 Speed and convenience are at the forefront of The Hideout's design. Opening and closing the tent is incredibly easy, with no awkward covers with zippers or Velcro to fuss with. This leaves you with more time to enjoy the natural beauty around you and less time wrestling with your gear.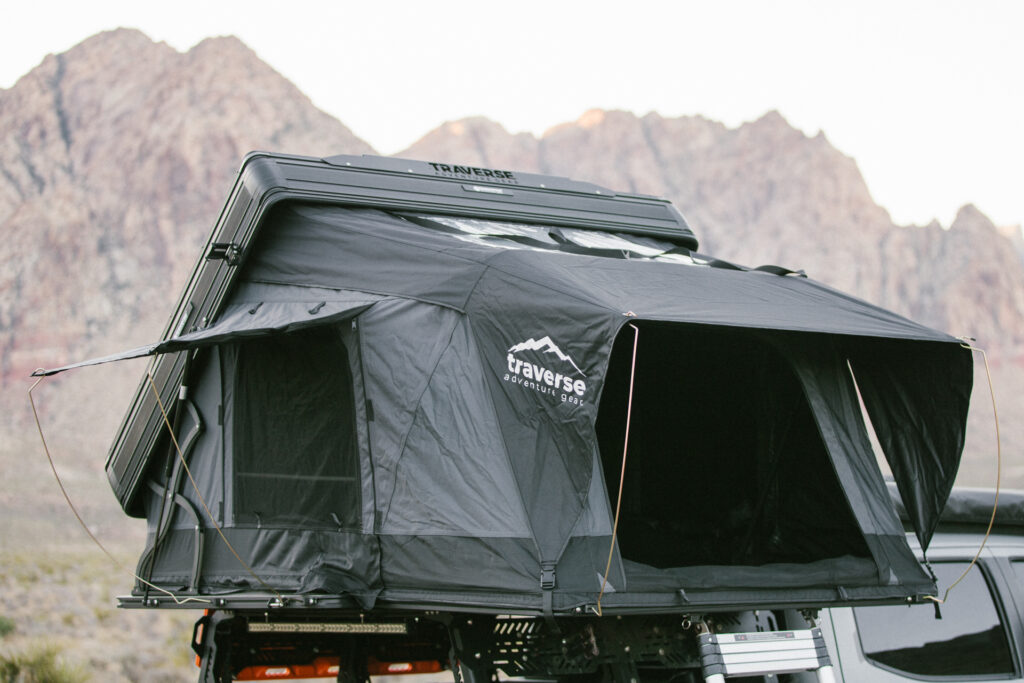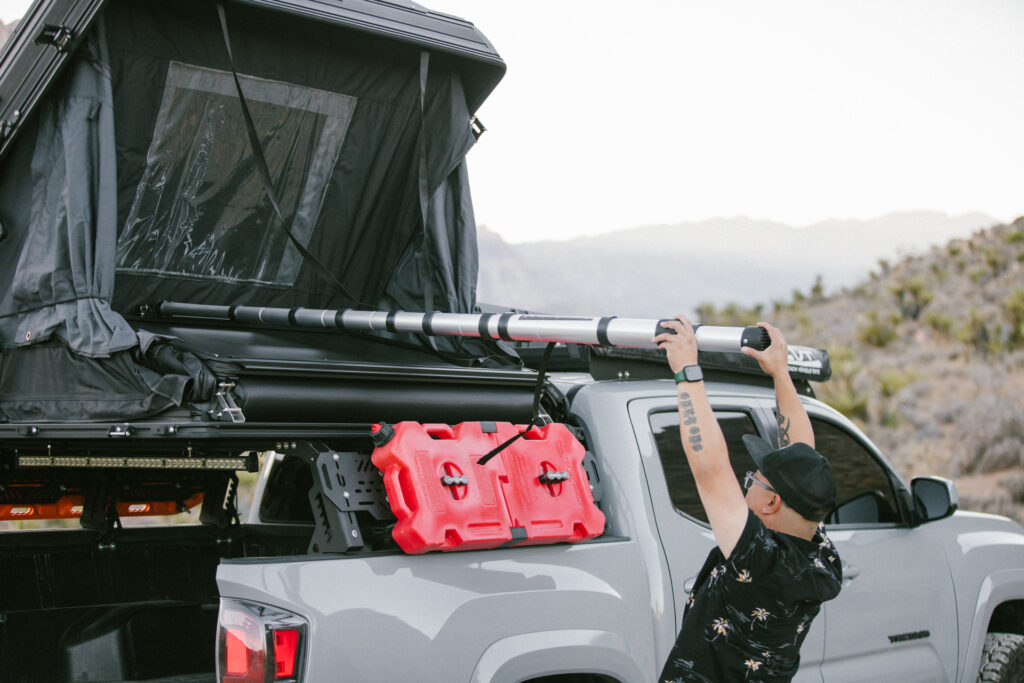 Spacious enough to sleep 2-3 people, The Hideout Rooftop Tent is the perfect option for families or people with pets. The interior is outfitted with a plush 2-inch high-density foam mattress and blackout material, so you'll sleep soundly through the night and won't be woken up by the sunlight. Additional features like a diesel heater port, 360 degree air flow ensure your comfort in all seasons and settings, allowing you to relax and recharge safely in the heart of nature.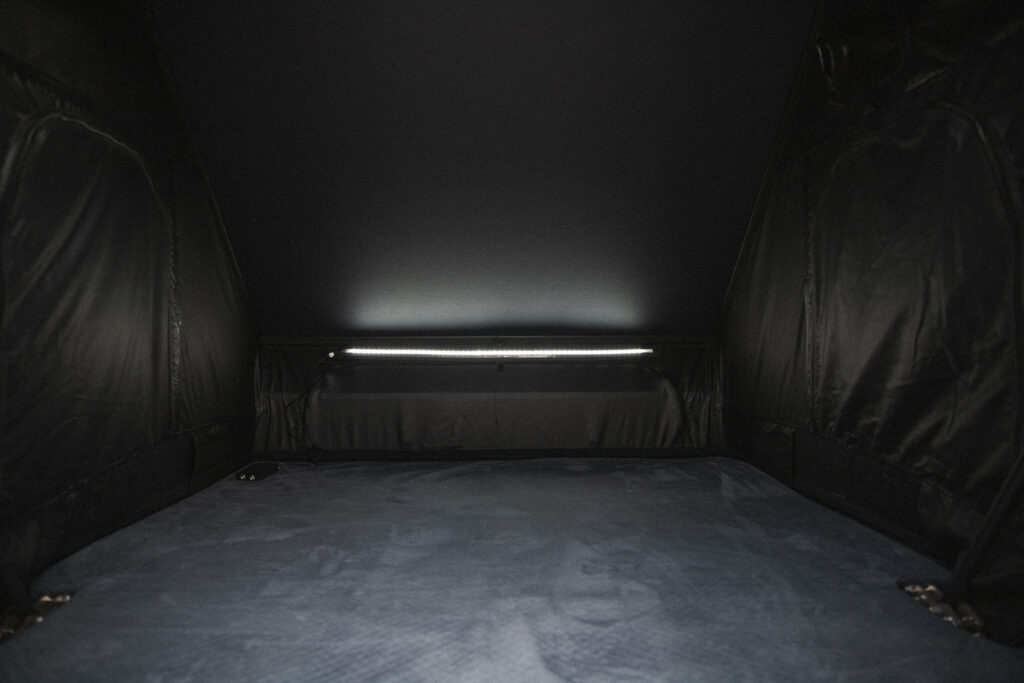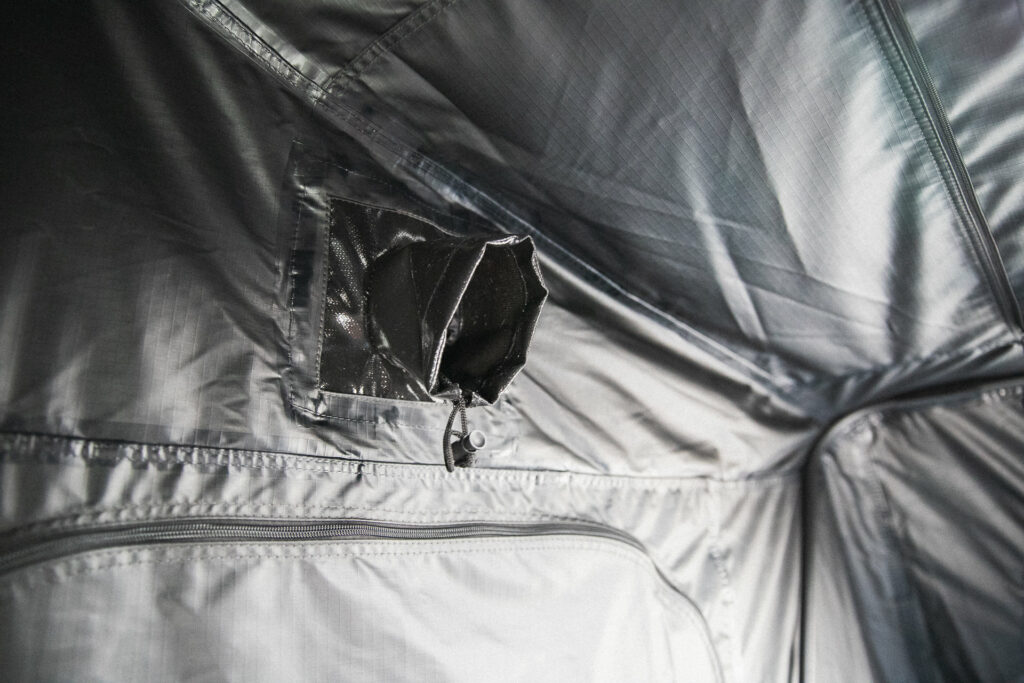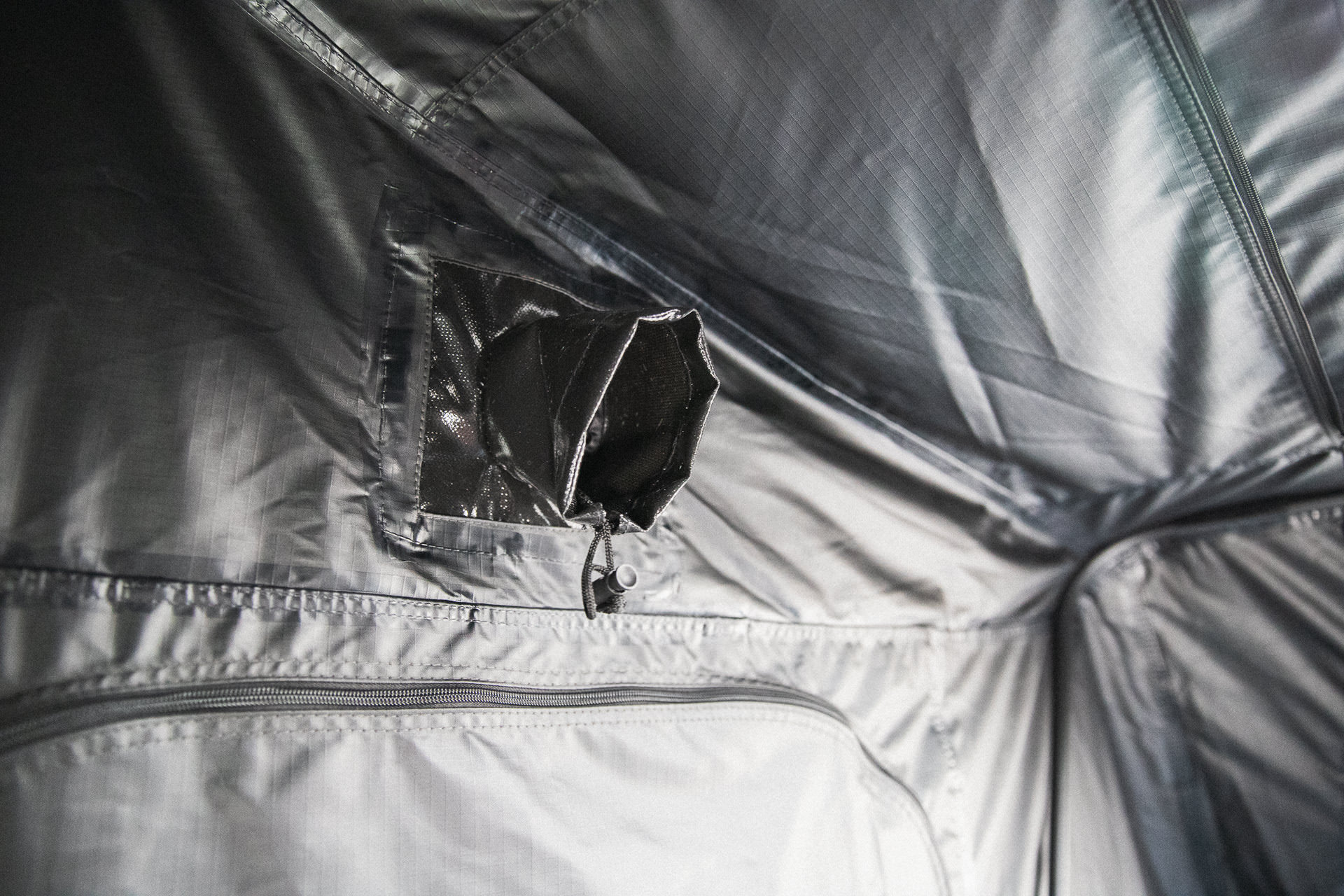 Ultimate Storage & Accessories
The Hideout Rooftop Tent maximizes utility and convenience, offering a standard roof rack for your adventure gear and side channels for extra accessory mounting. Thoughtfully designed interior pockets, a ladder bag, and a separate shoe bag optimize space, allowing effortless organization of essentials. An LED light with a 3-mode switch completes the package, letting you adjust illumination to suit your needs as you create lasting memories.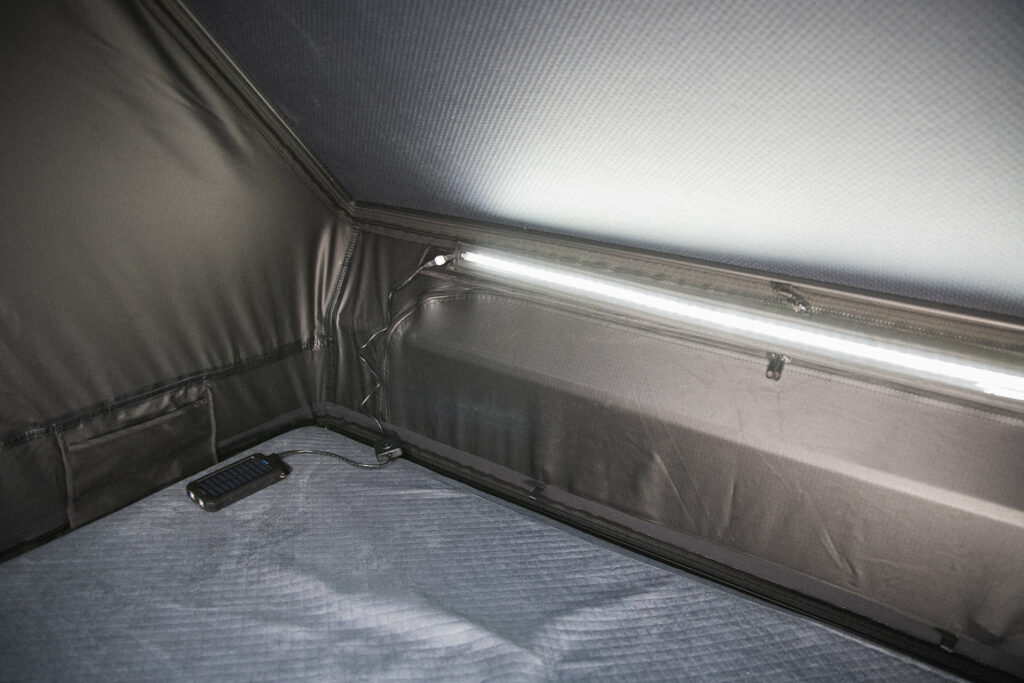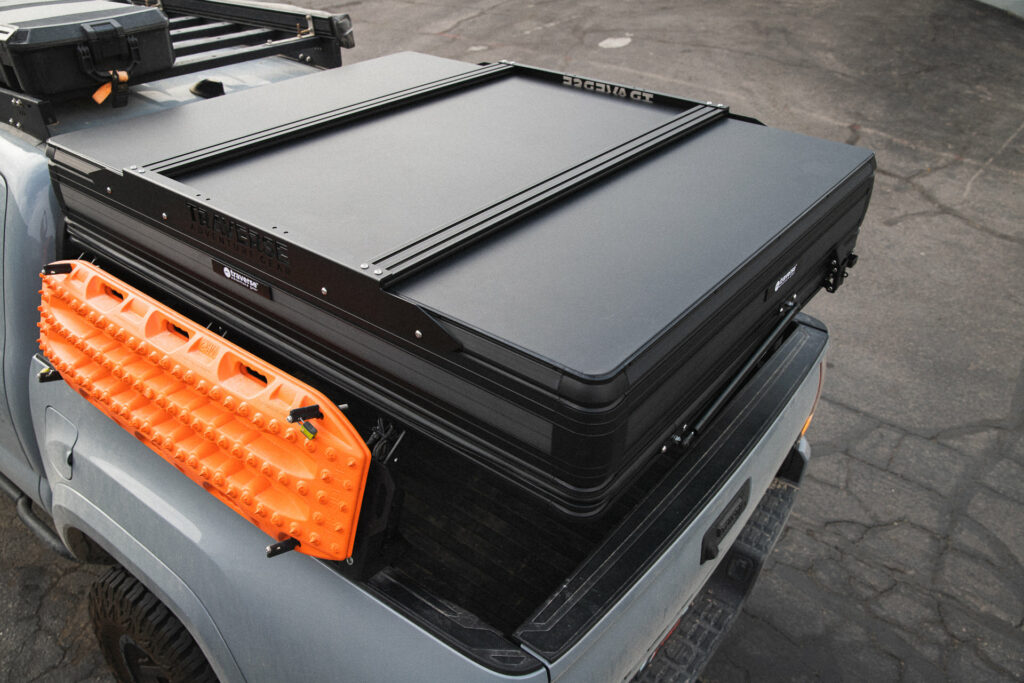 Bask in 360-degree views through the tent's large entrance, two side windows, a rear window, and a special skylight perfect for stargazing. The Hideout Rooftop Tent is not just a place to sleep—it's a front-row seat to the beauty of the natural world.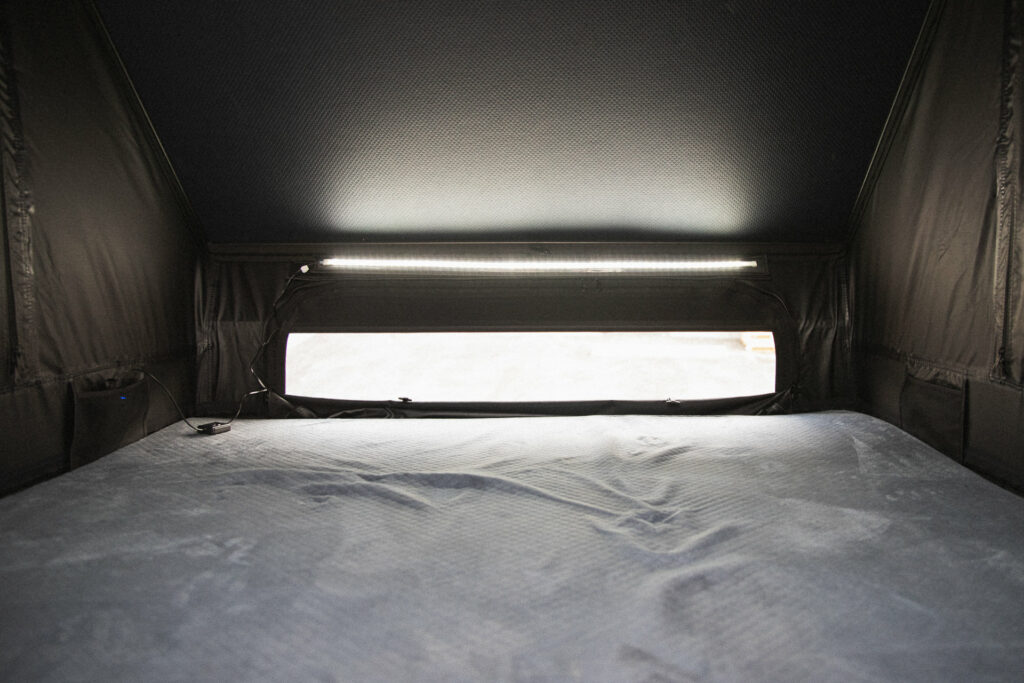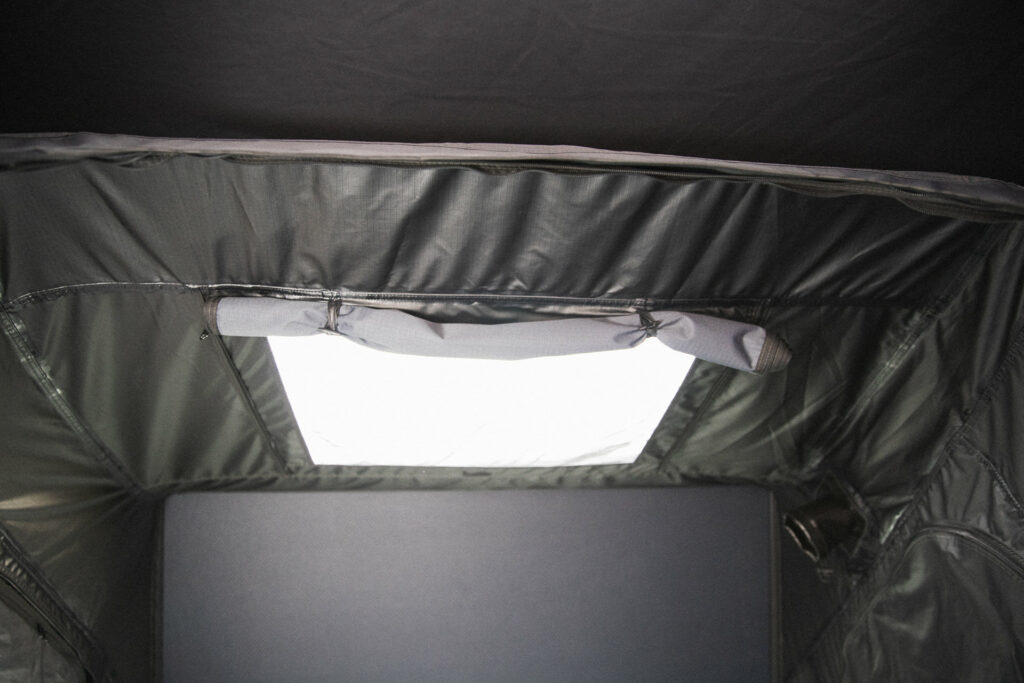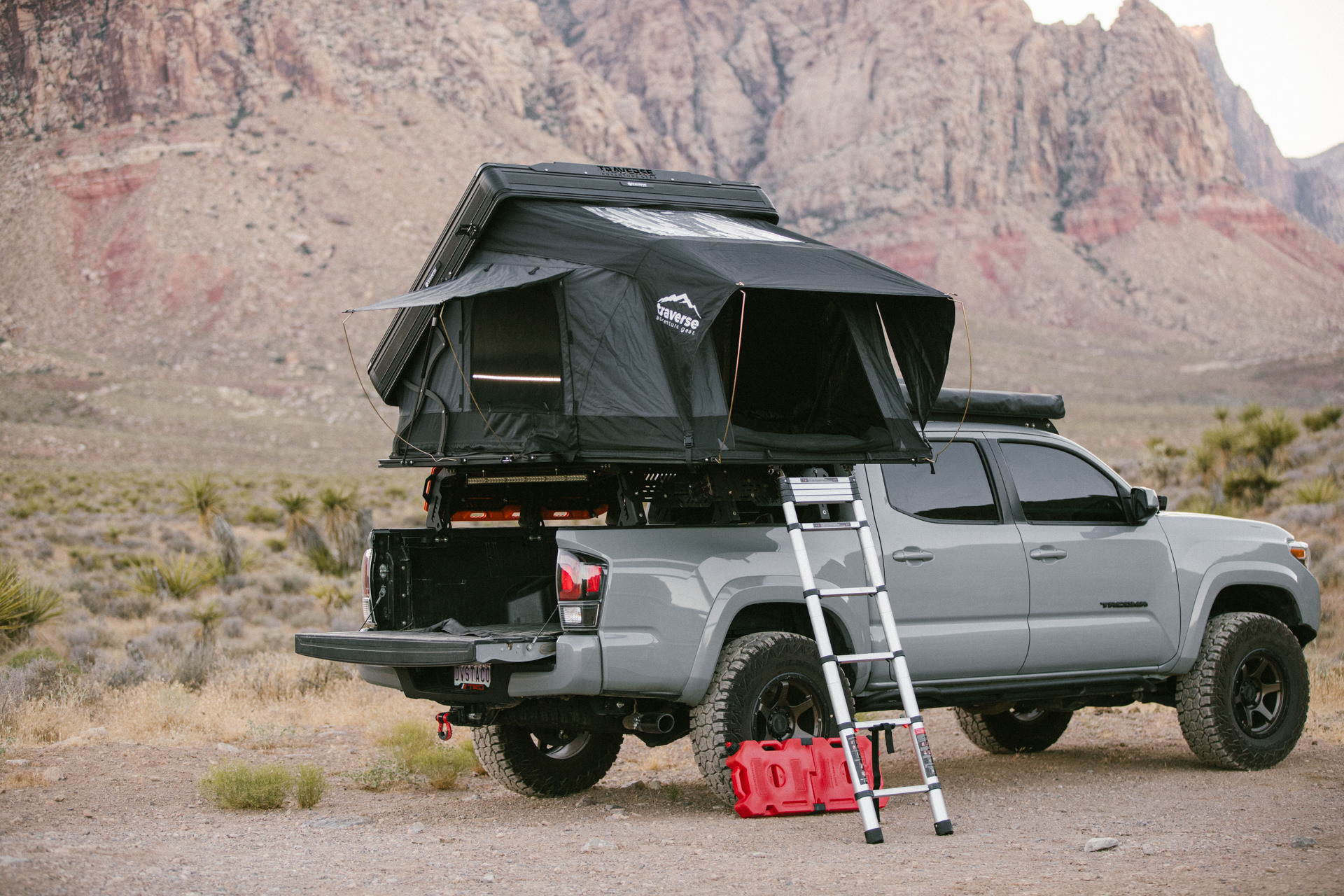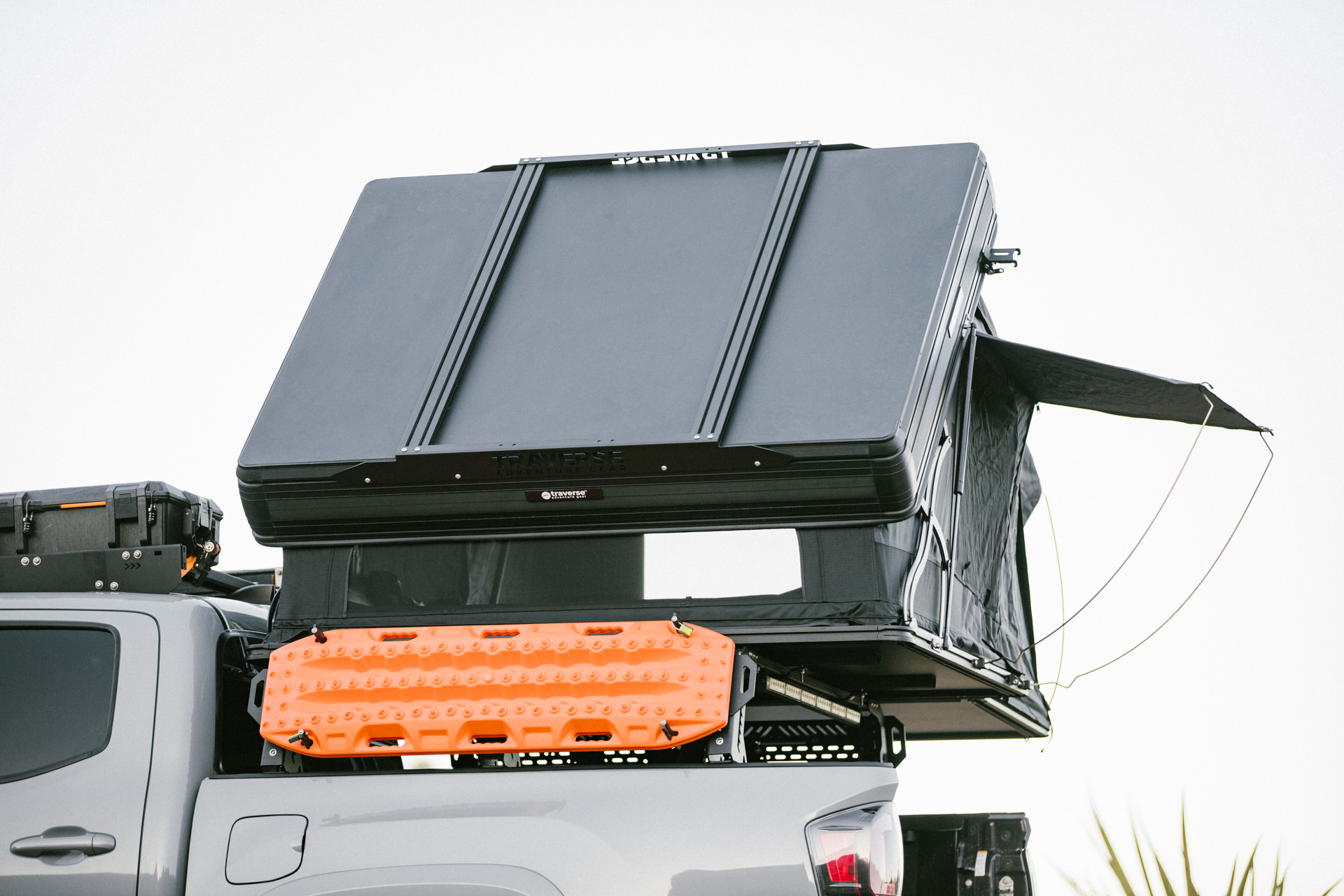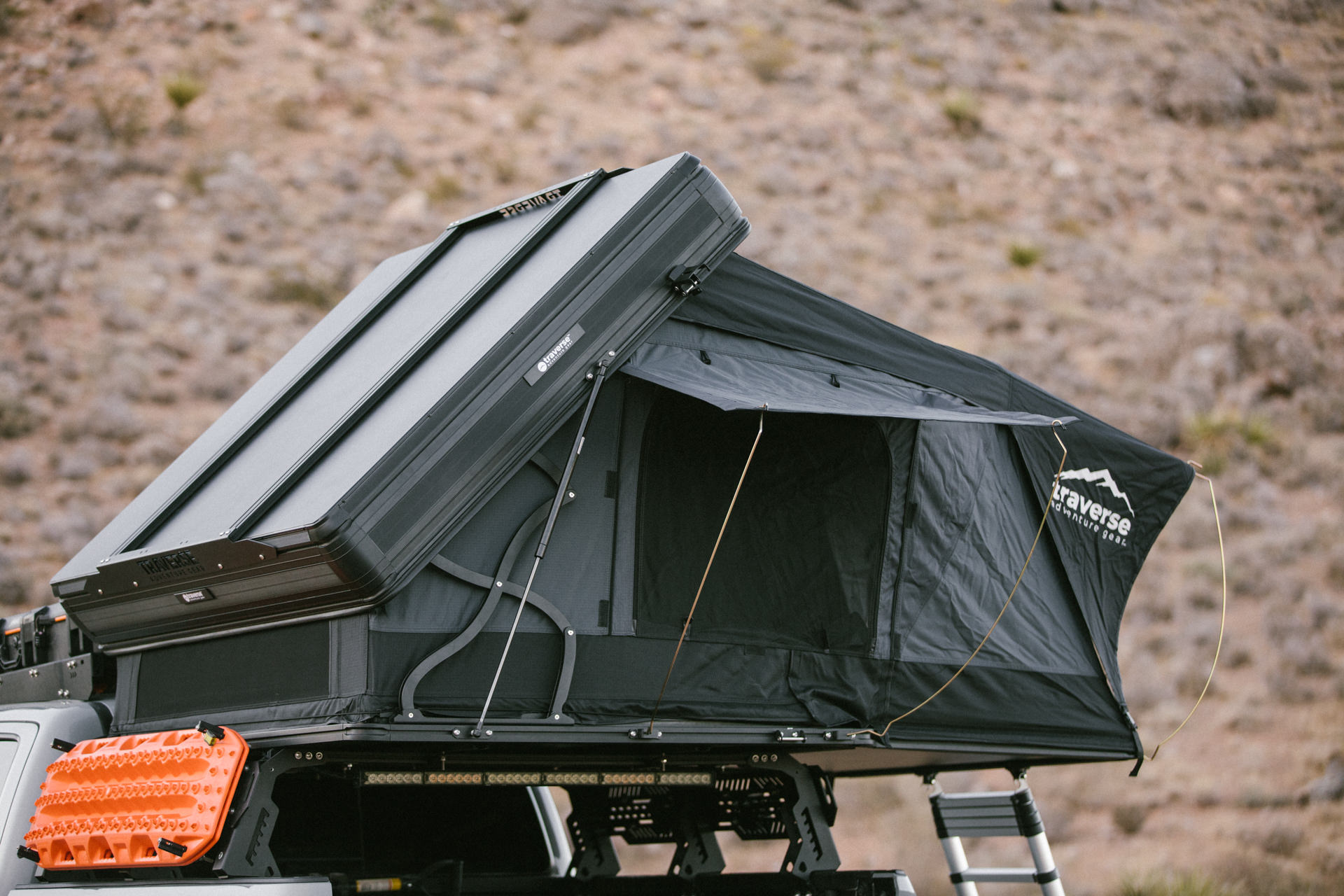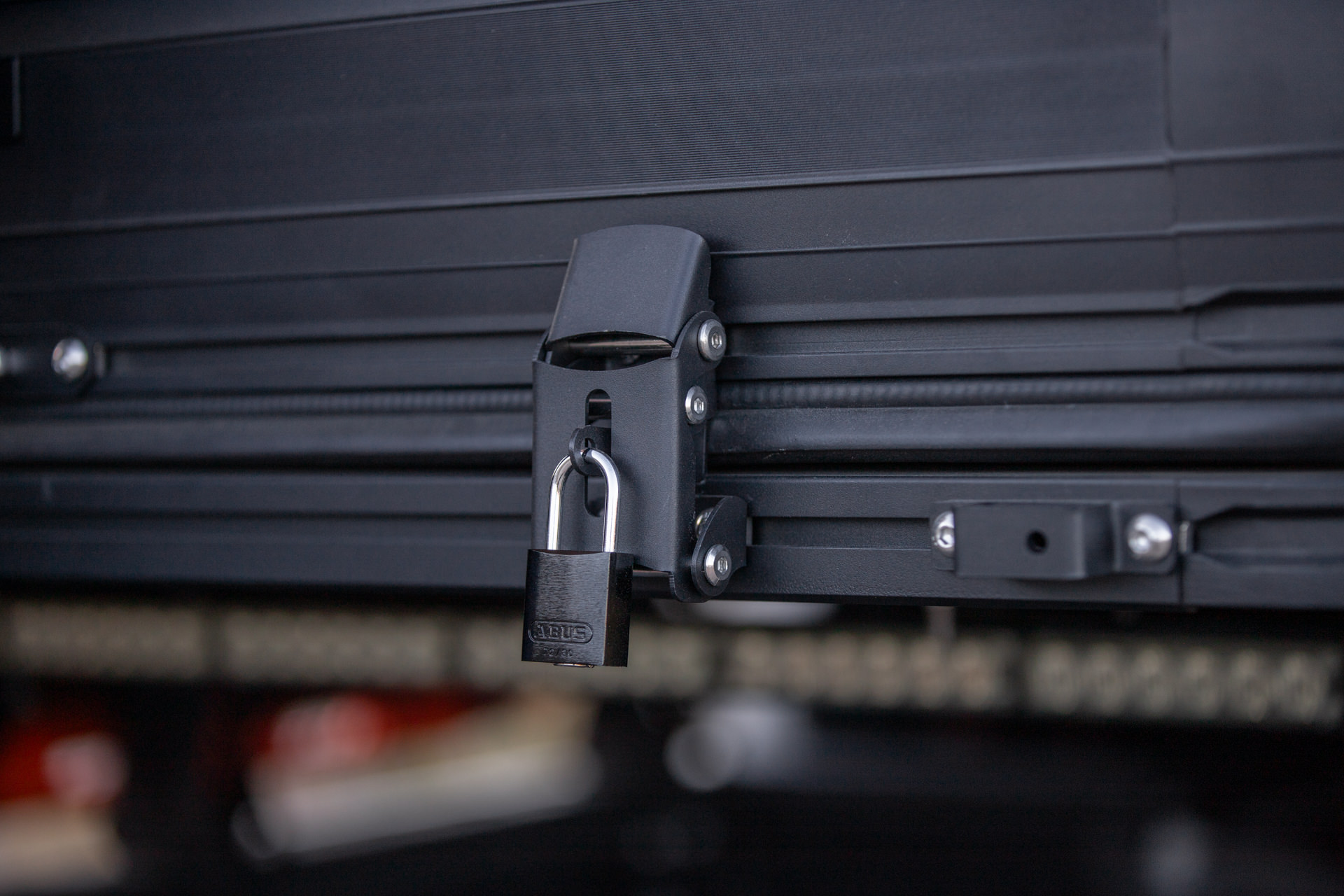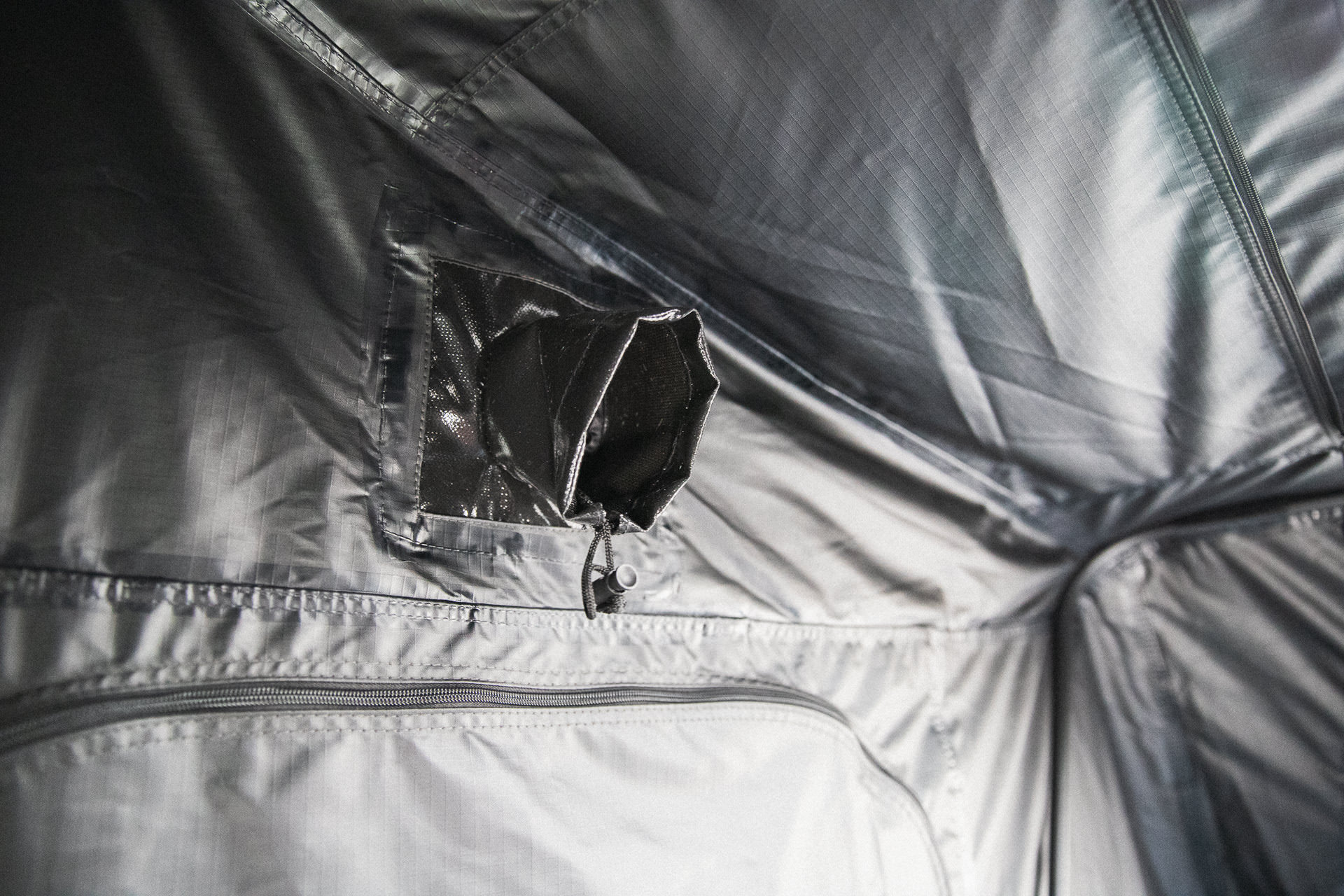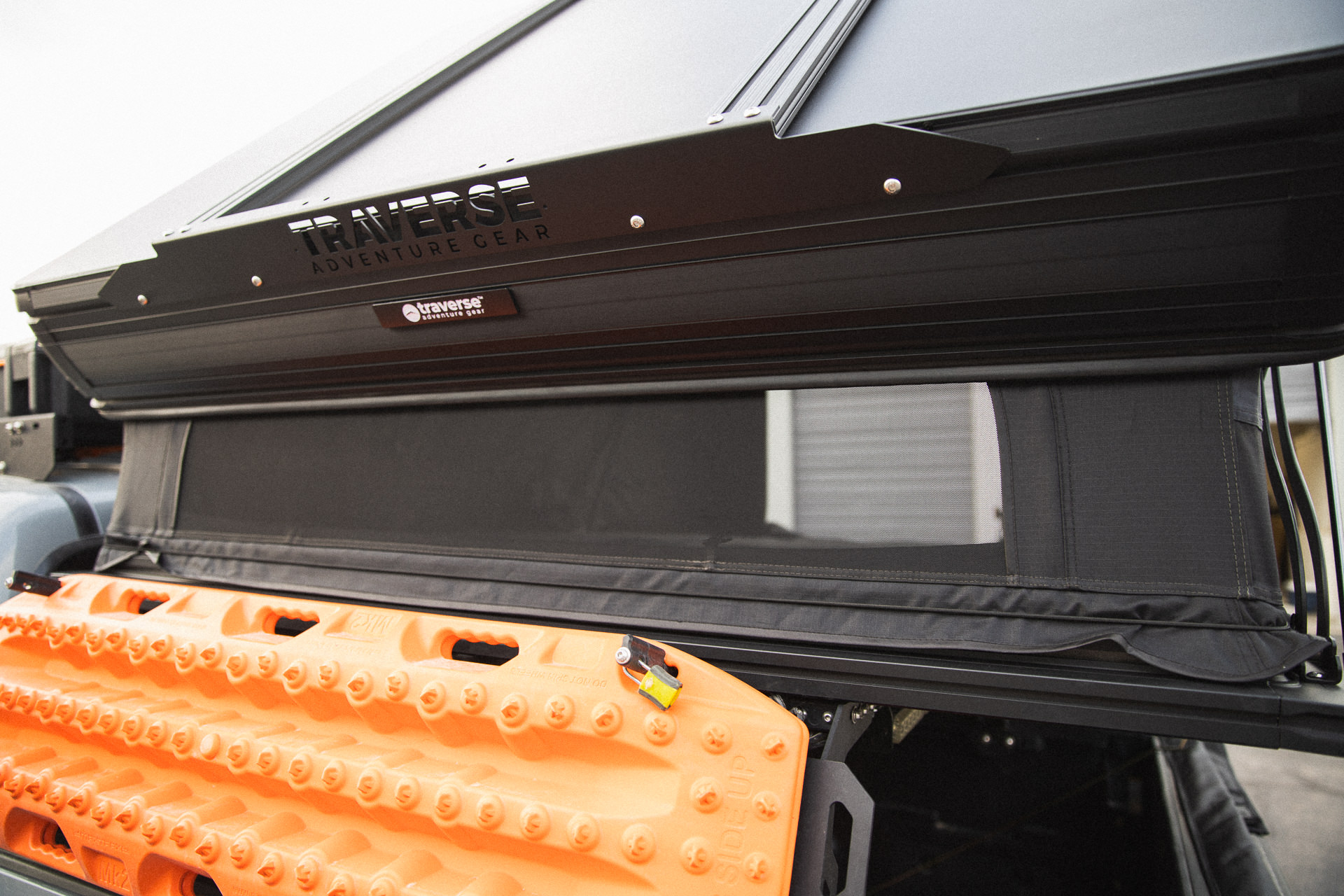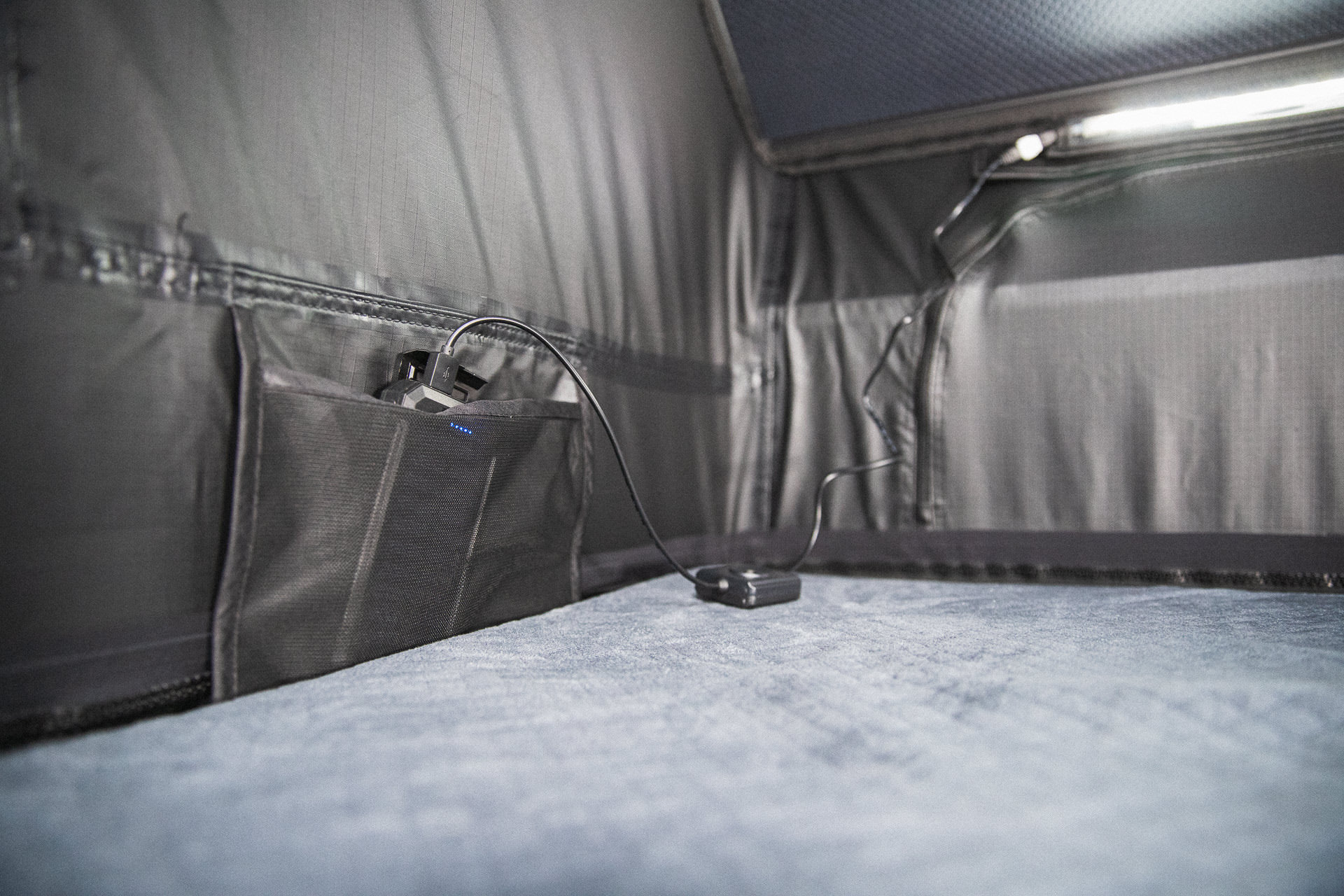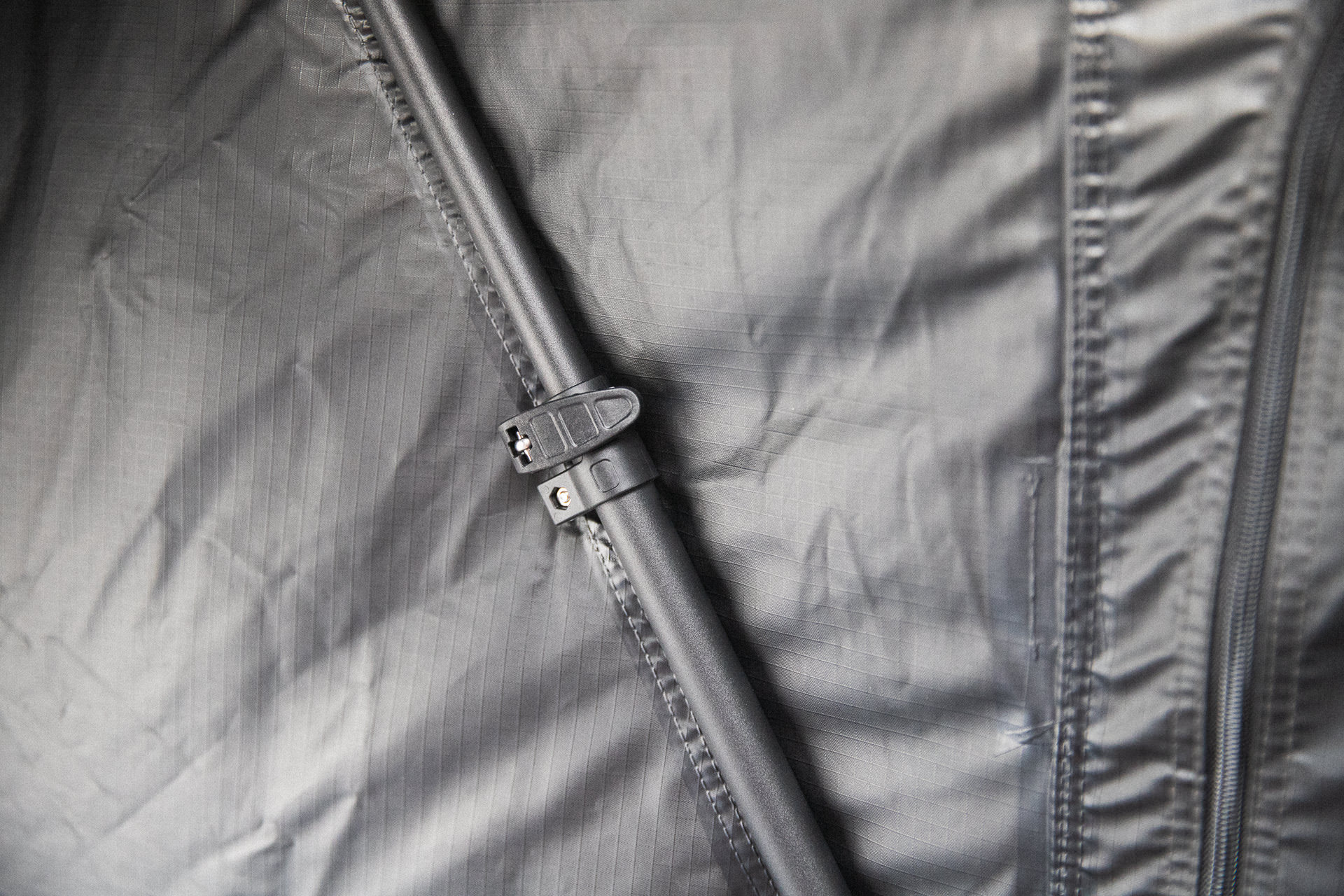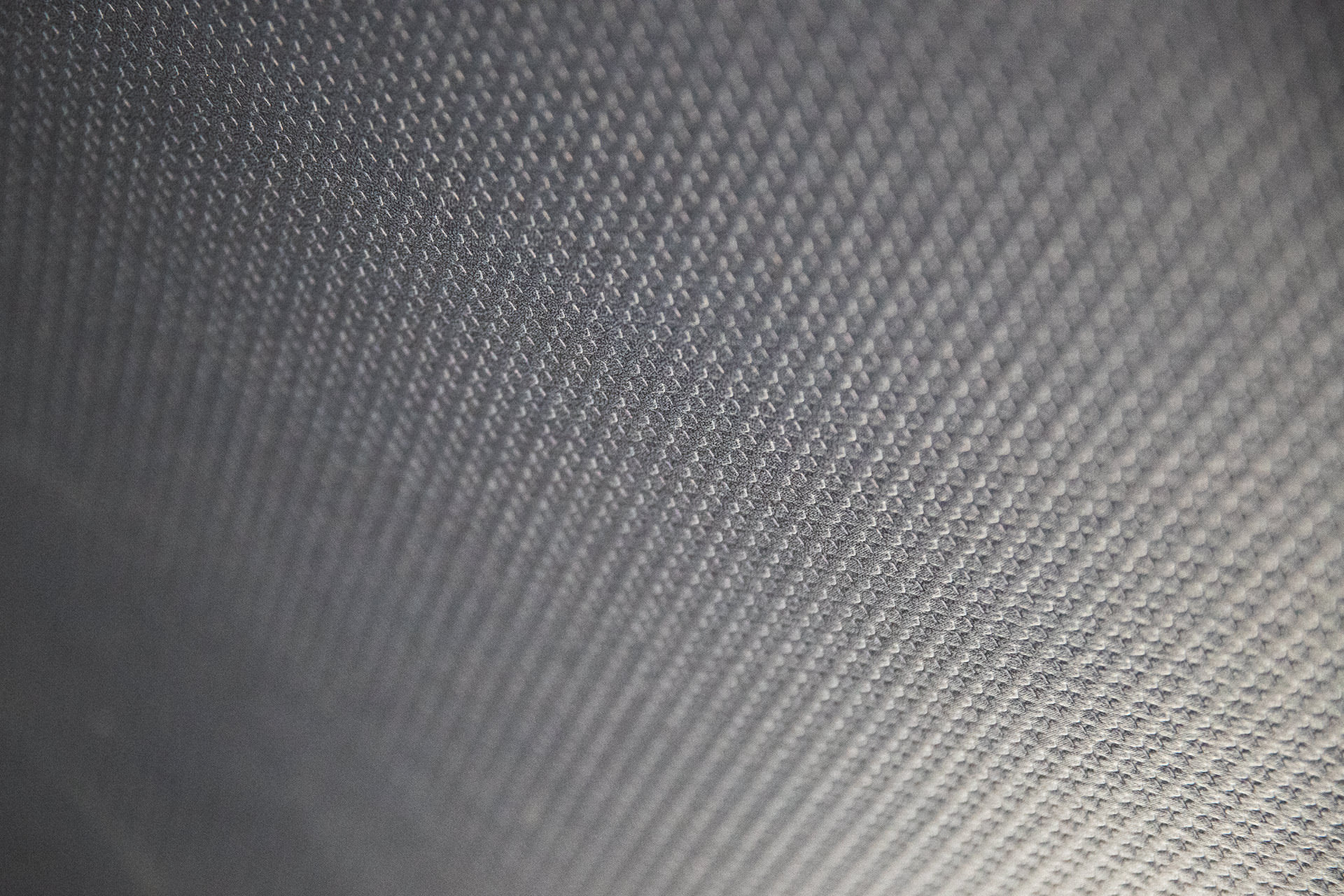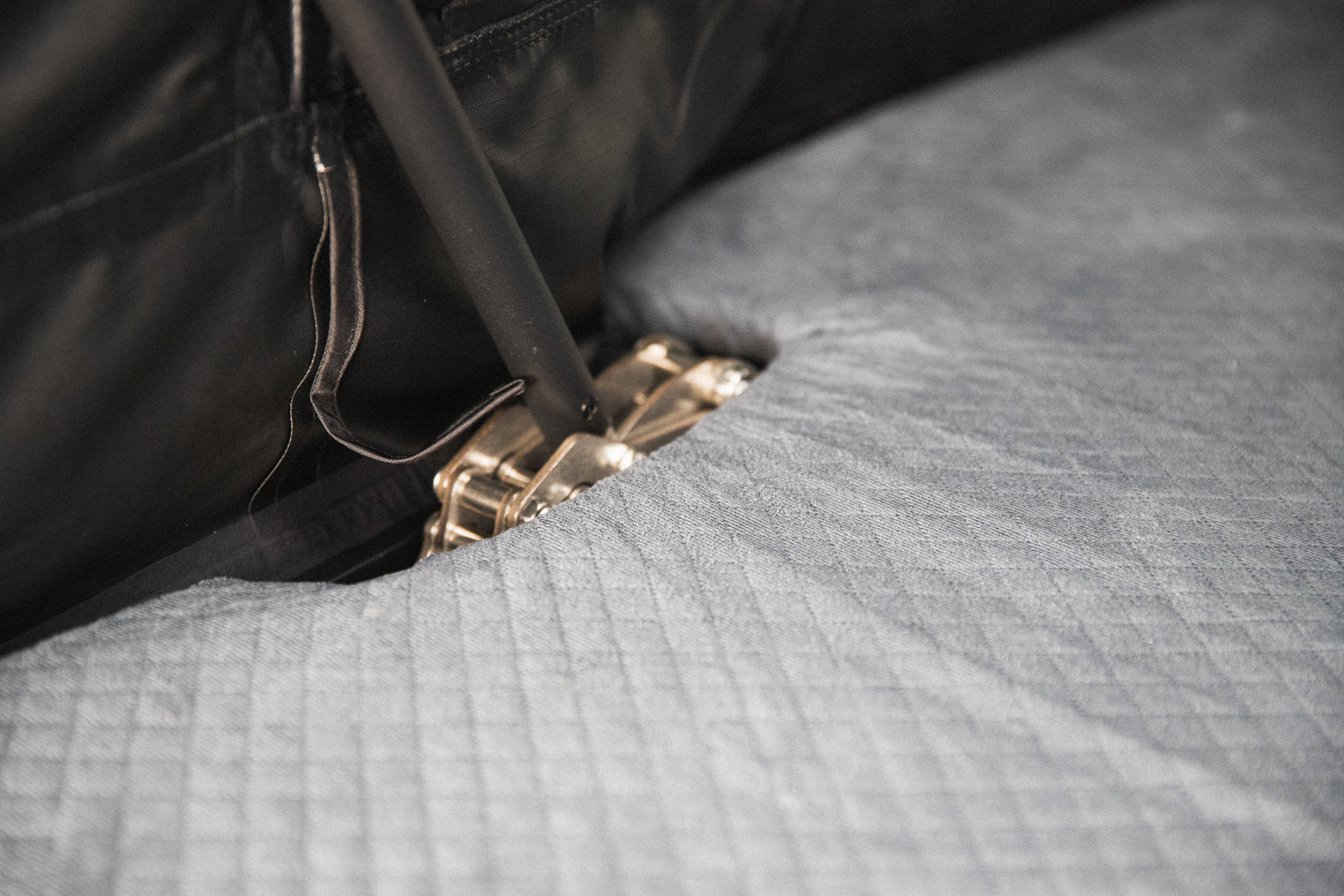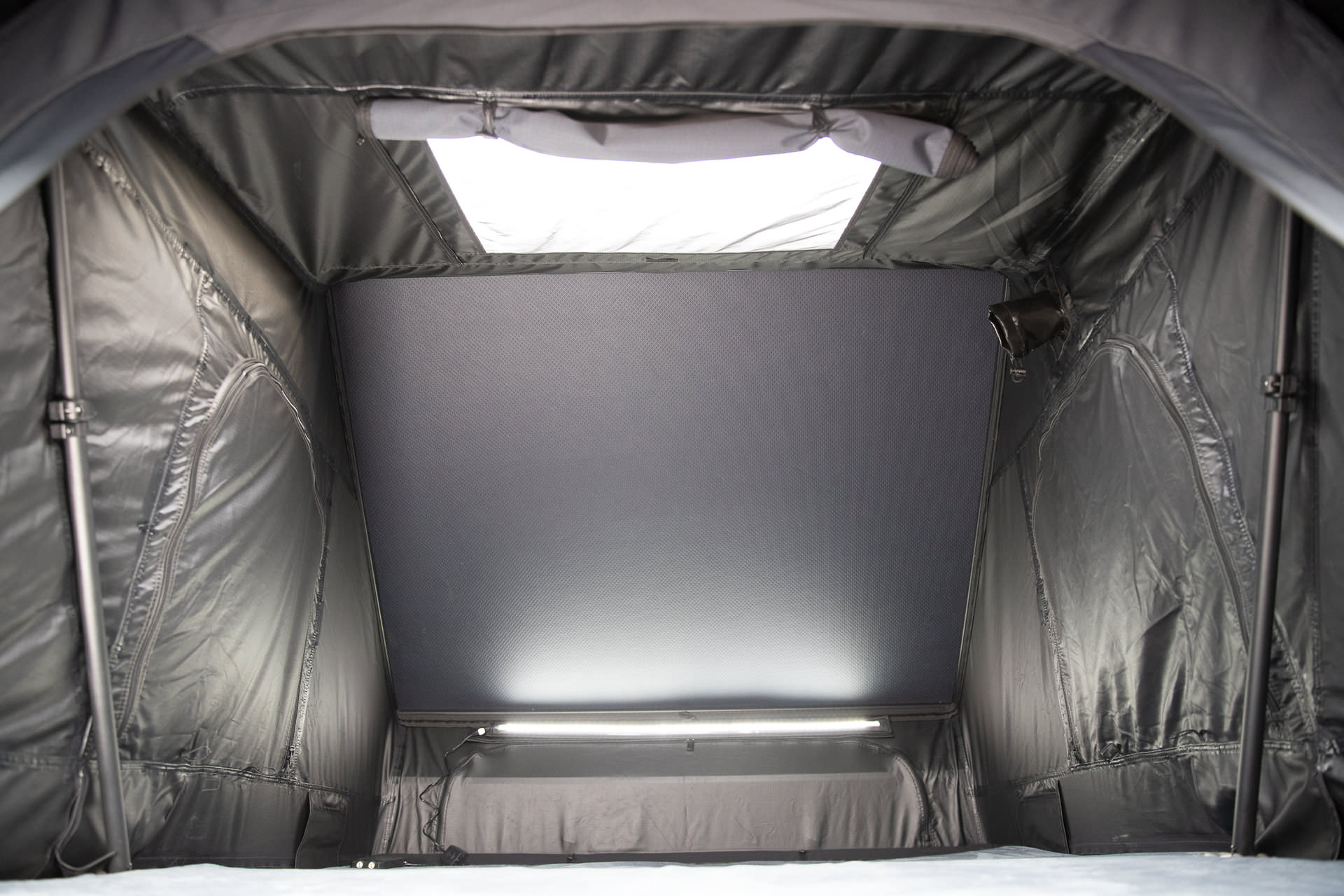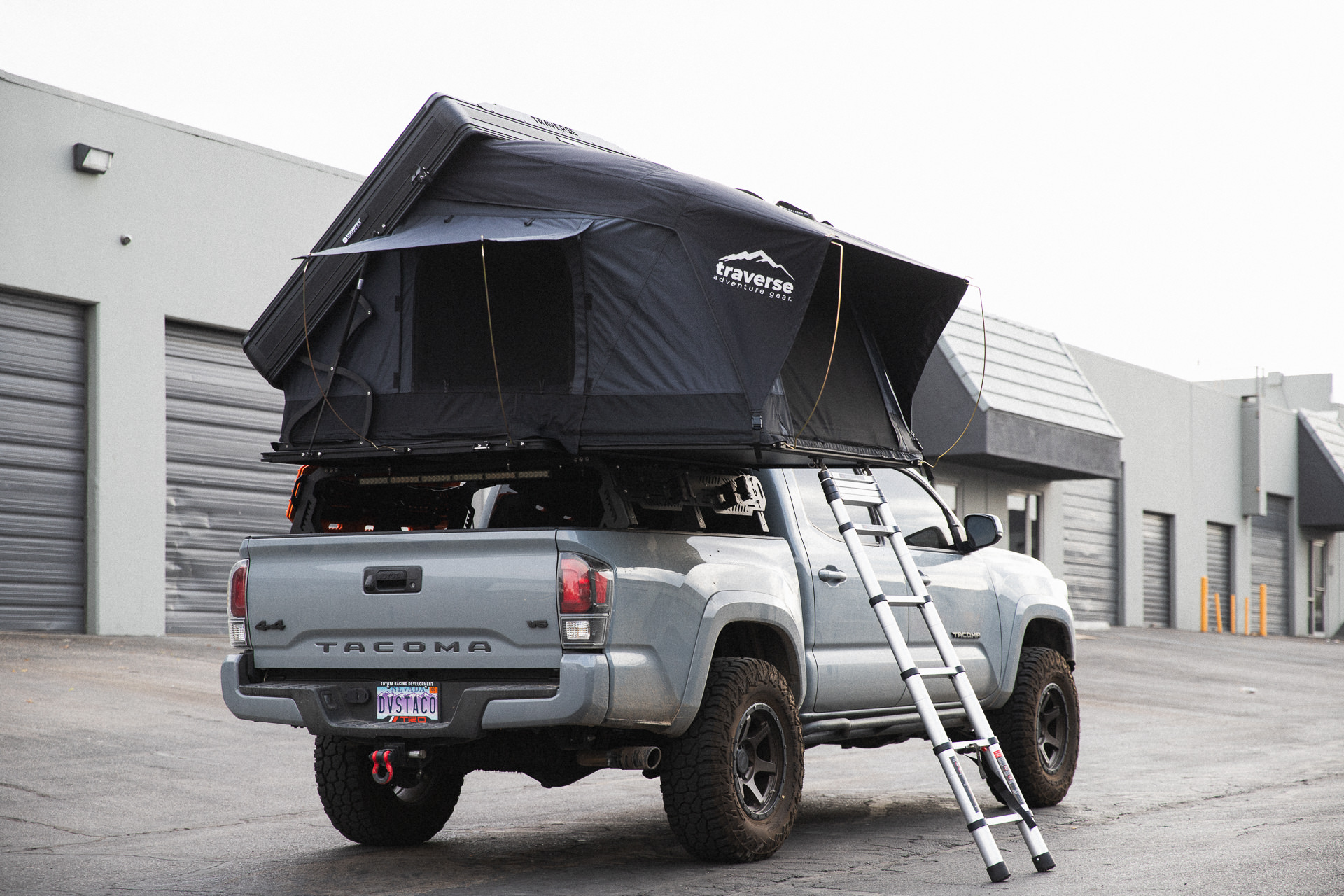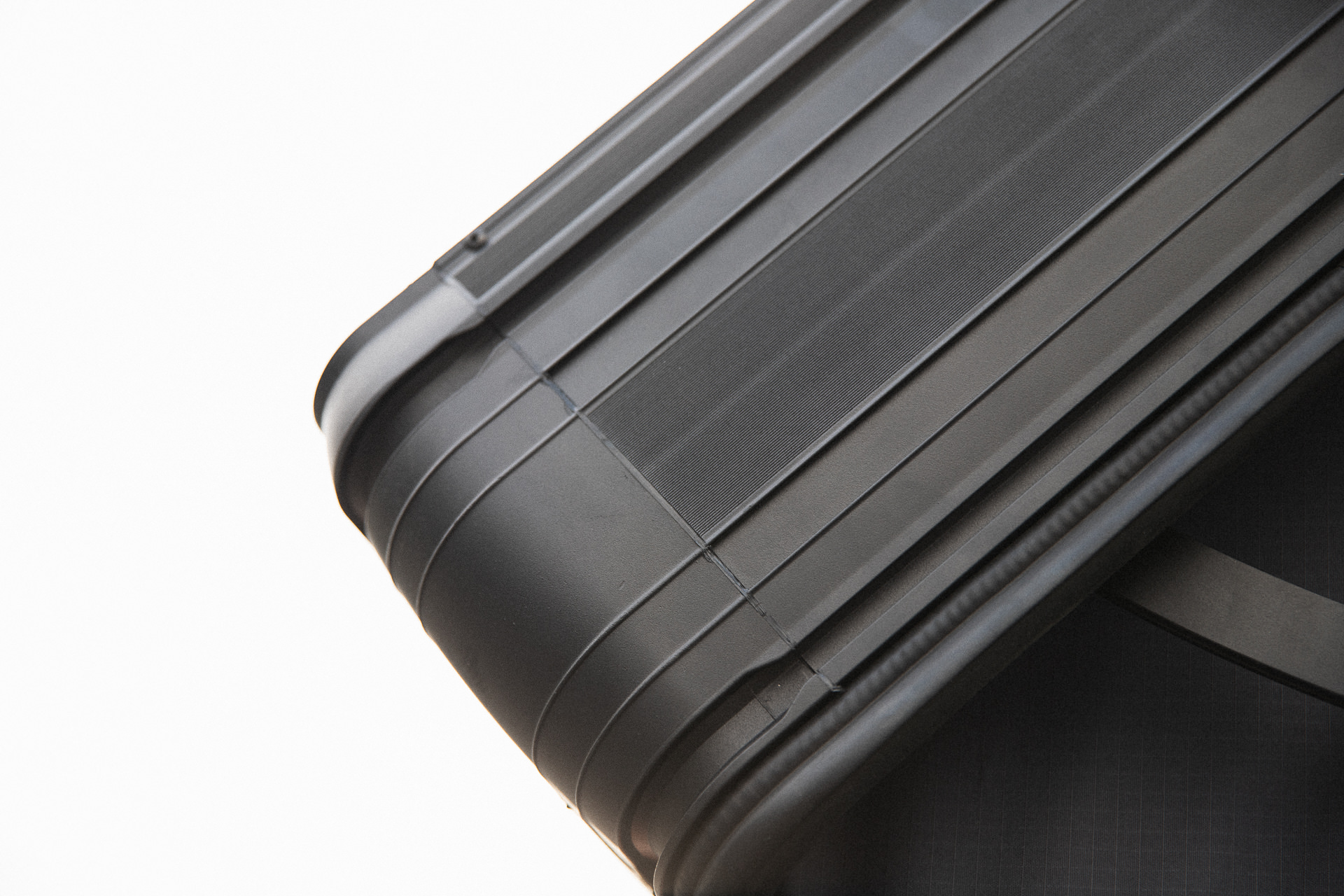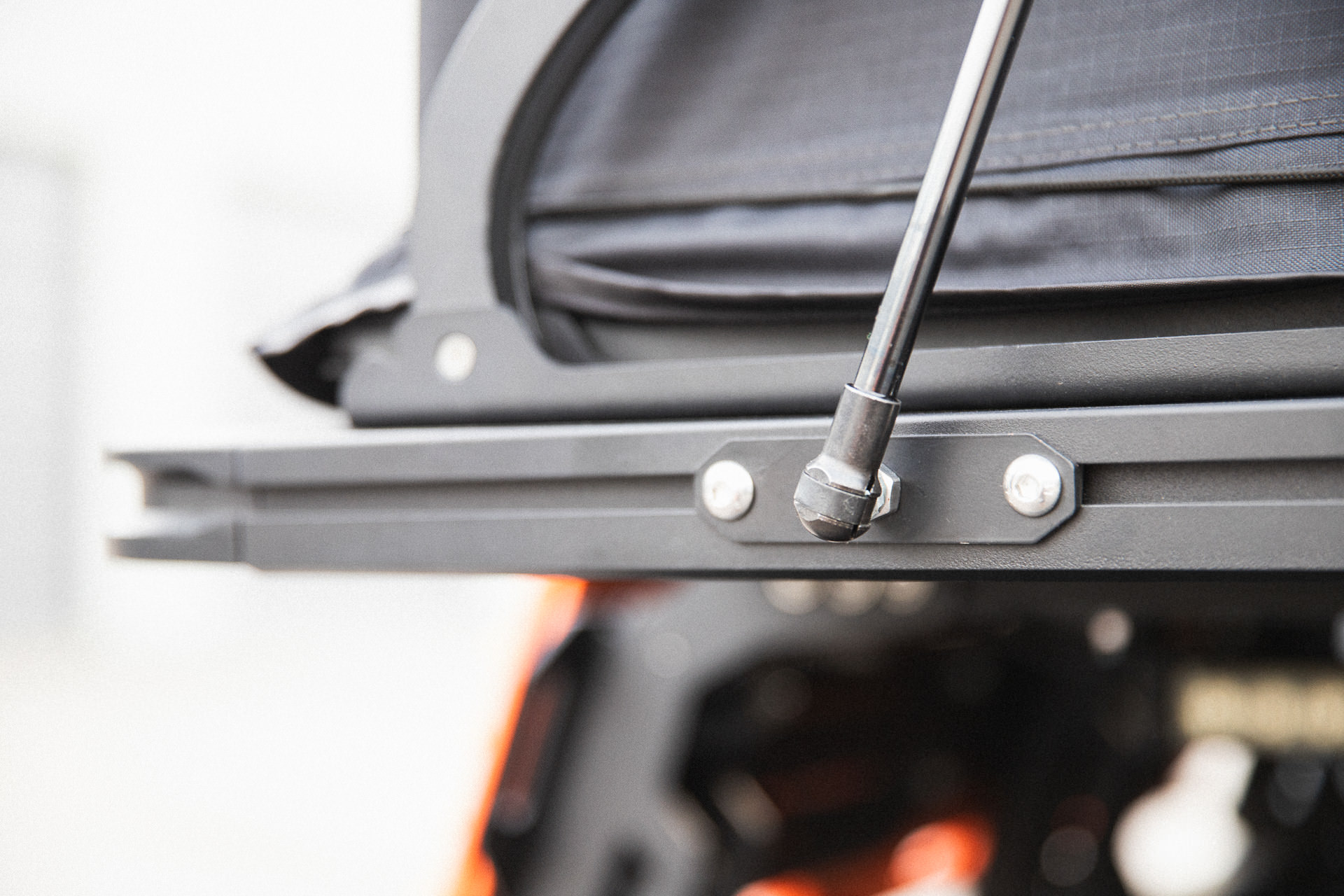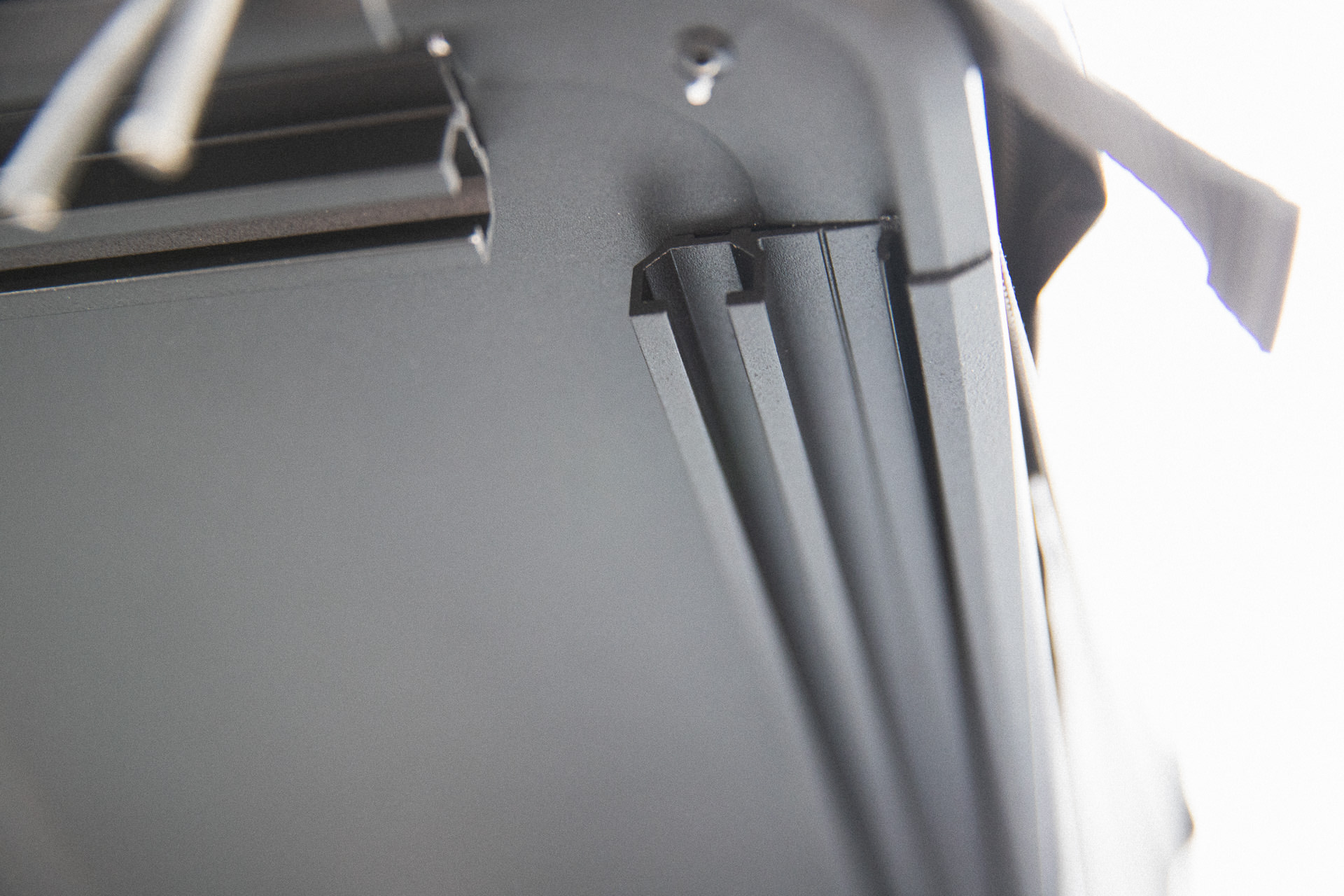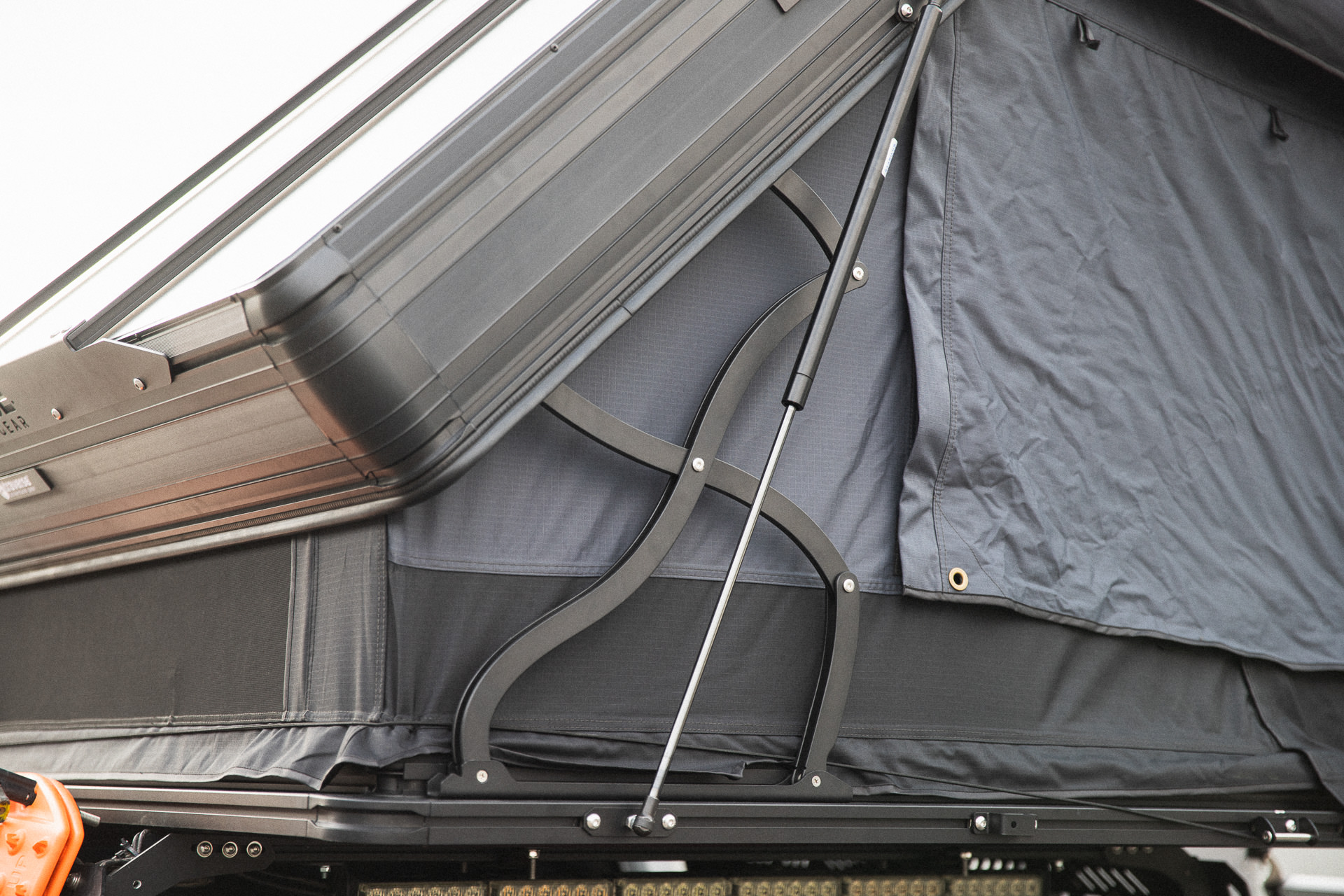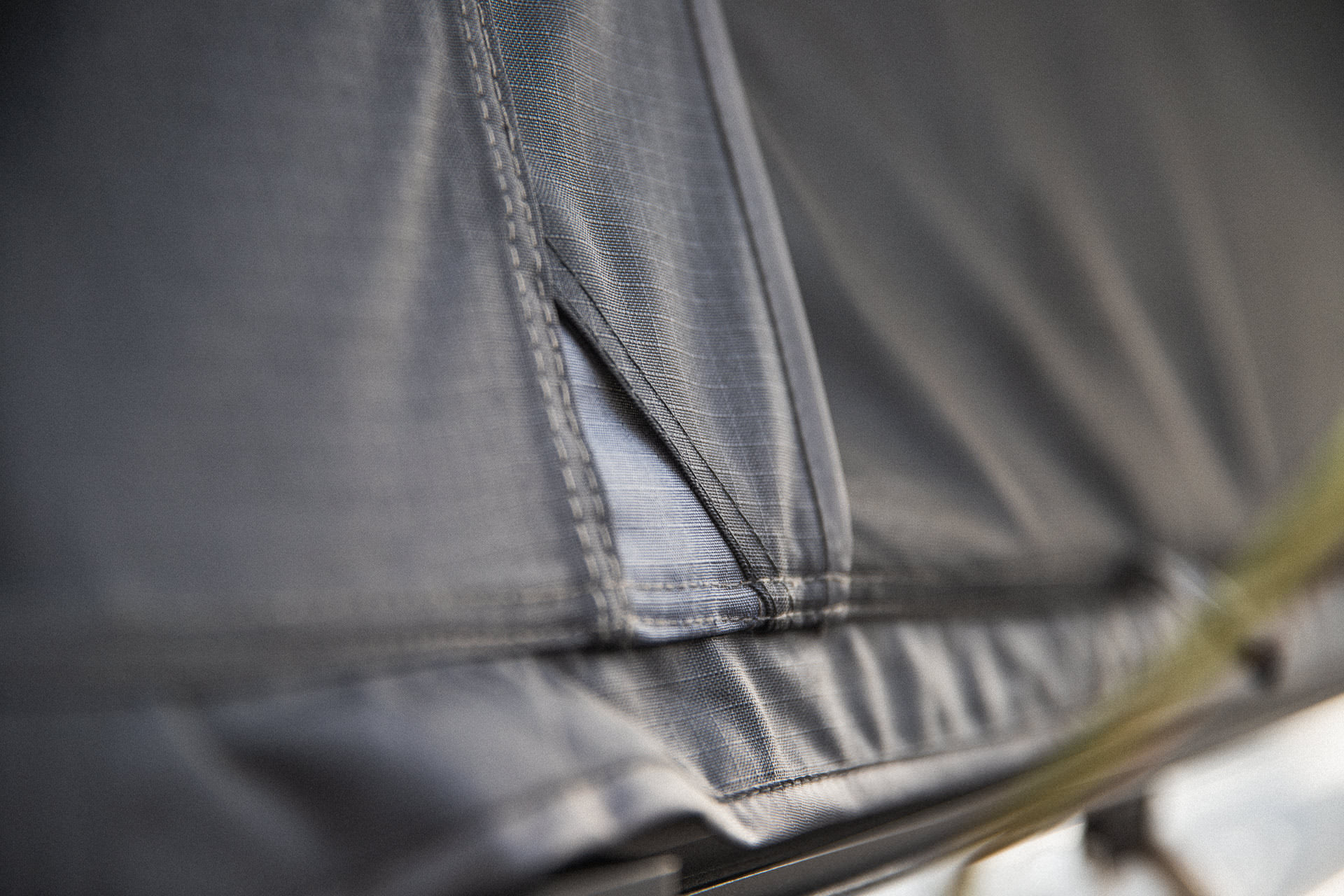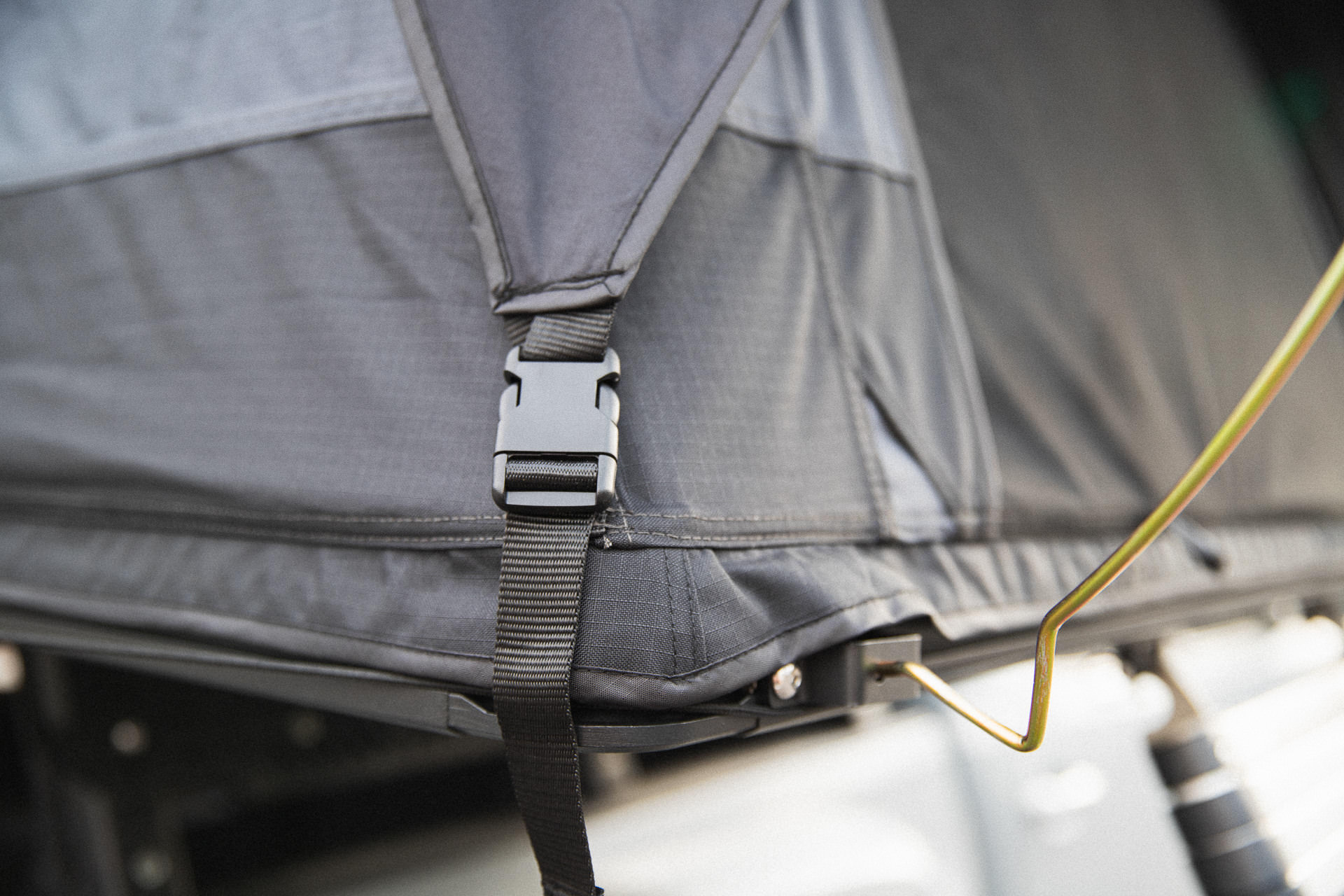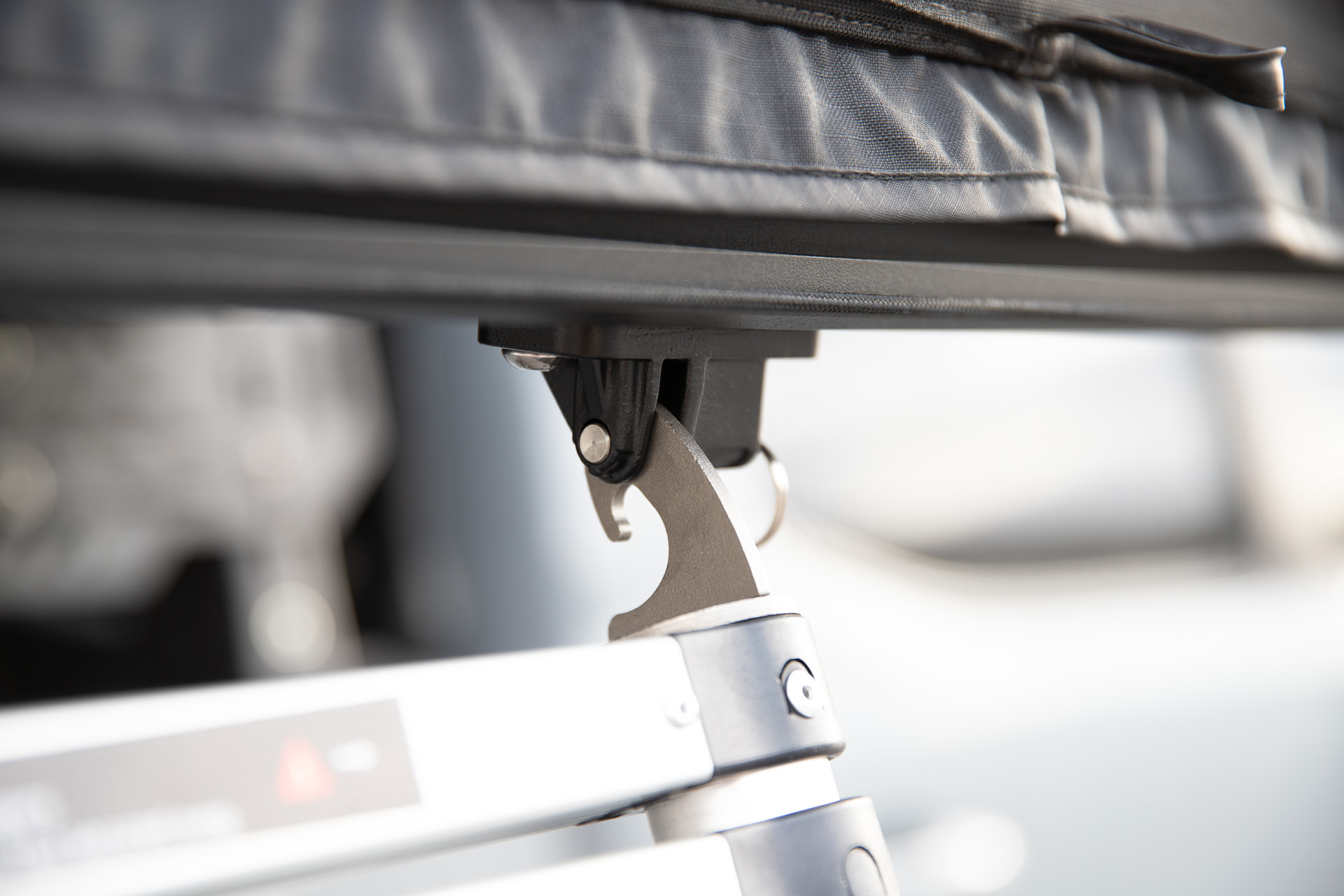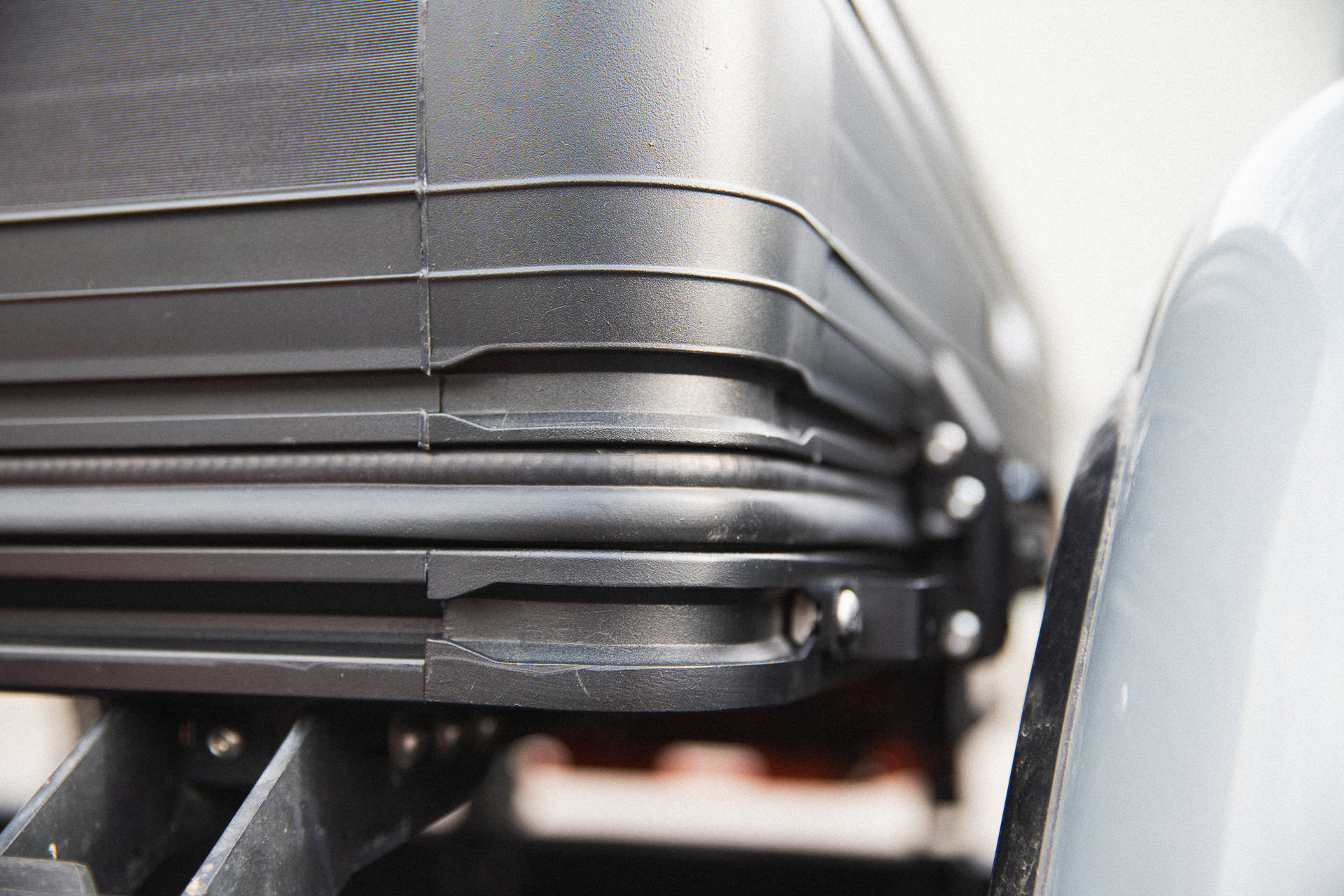 Get The Ultimate Rooftop Tent
Escape the norm and elevate your adventures with the ultimate outdoor hideout.