Take your camping and overlanding experience to the next level
The Ultimate Rooftop Tent Experience
Experience the ultimate in outdoor luxury and elevate your camping game with the Lookout Rooftop Tent. Made with durable honeycomb aluminum and high-quality components, this tent is built to withstand any adventure. And with its lightning-fast 60-second setup, you can spend more time immersing yourself in the great outdoors and less time setting up camp. Plus, its waterproof design ensures a dry and comfortable night's sleep no matter the weather. Upgrade your Overlanding experience with the Lookout rooftop tent.
Discover the ultimate camping and Overlanding experience with The Lookout Rooftop Tent. Its innovative design features an elevated foot, providing over 11 inches of extra space for plenty of head or foot room, ample storage for your gear, and even room for your furry companion. This unique design allows for 360° views, allowing you to fully appreciate the beauty of your surroundings from the comfort of your tent. Say goodbye to cramped, uncomfortable clamshell tents and hello to spacious, luxurious camping with The Lookout Rooftop Tent. Elevate your outdoor adventures with this game-changing tent.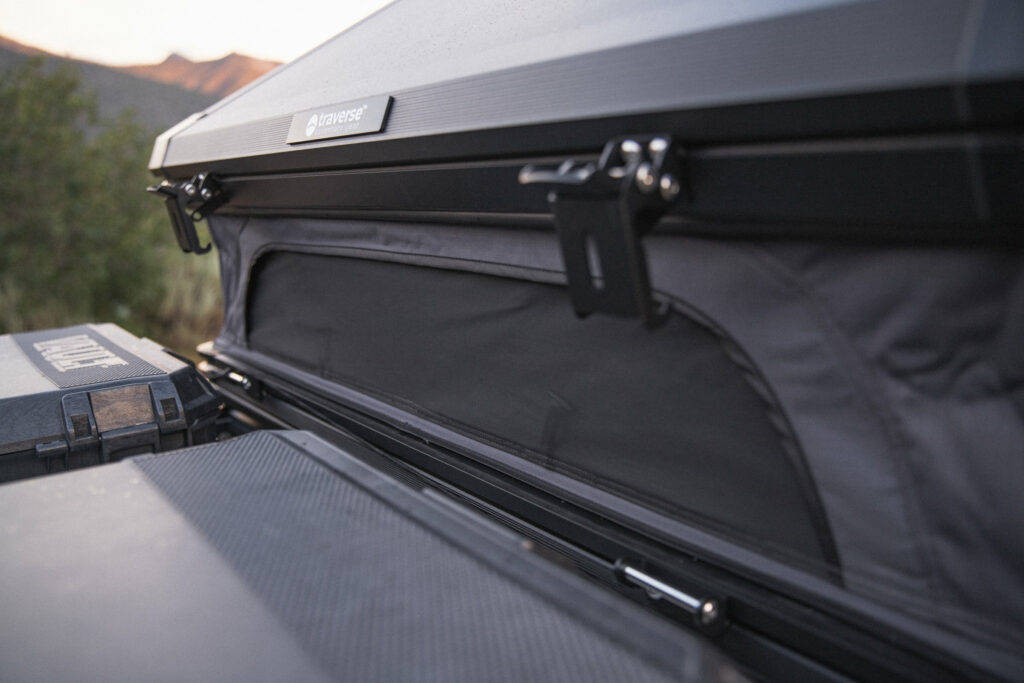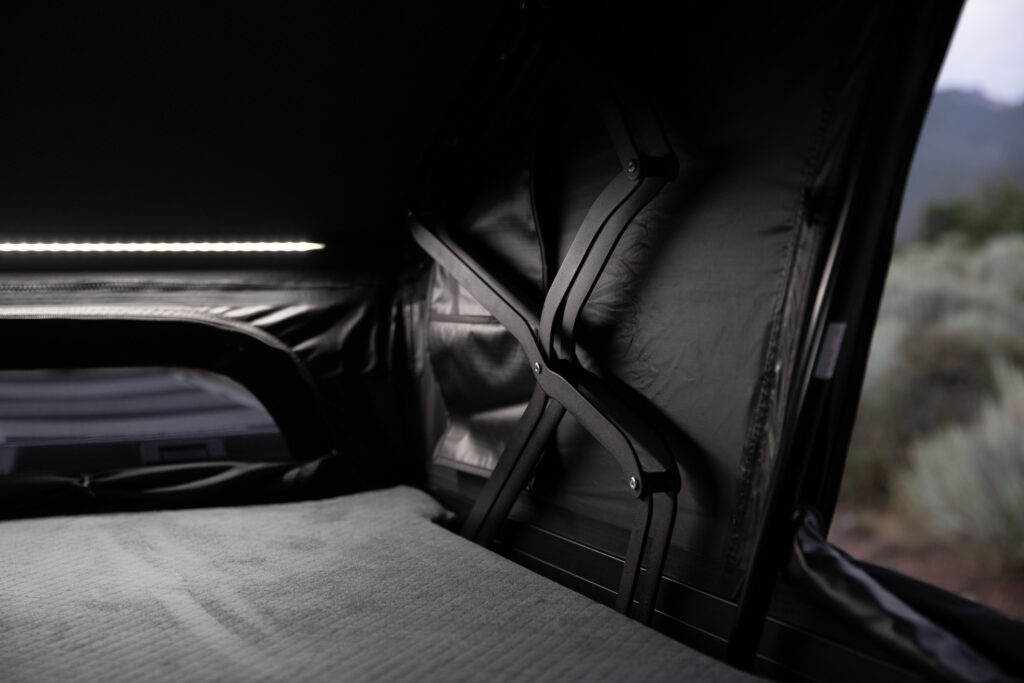 Extreme Comfort and Convenience
The Lookout rooftop tent is designed to provide the ultimate in camping comfort. Its thick, 2.75 inch high-density foam mattress is covered in flannel and comes with an anti-condensation mat to keep your bed dry. The tent also has plenty of overhead storage and side pockets to keep your gear organized and easily accessible. At night, the interior 3-mode LED light bar provides plenty of light to see inside the tent. The black, collapsible ladder has angled rungs and mounting points at all three entrances, making it easy and comfortable to climb in and out of the tent. When not in use, the ladder can be stored inside the tent and comes with a rugged, waterproof case. A durable, waterproof shoe bag is included to help keep the inside of your tent clean and protect your shoes. With 95% blackout technology, you can enjoy sleeping in. The Lookout rooftop tent has everything you need for a comfortable and convenient camping experience.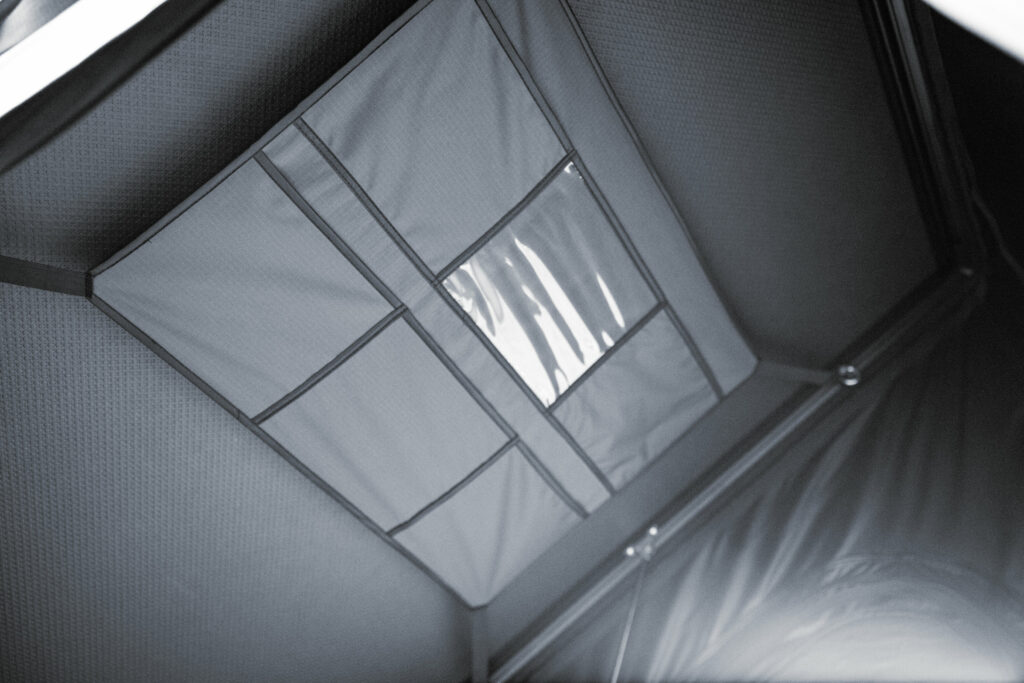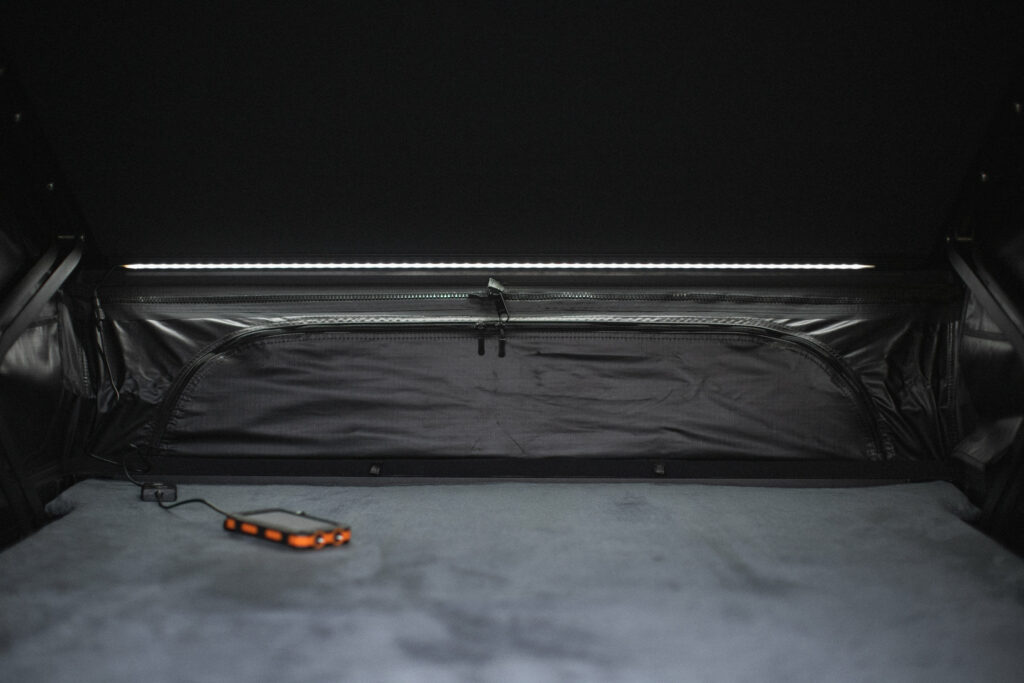 Rugged Weatherproof Durability
Experience the ultimate in outdoor durability with the Lookout rooftop tent. Its honeycomb aluminum frame is strong and built to last, while the 600D/300gsm rip-stop polyester-cotton canvas with blackout vinyl coating ensures that the tent is waterproof and able to withstand any weather. The black 210D Oxford, PU3000mm rainfly is also waterproof and will whisk away the rain, providing shelter from the elements. No matter what Mother Nature throws your way, the Lookout rooftop tent will keep you dry and protected. Make it your go-to for all your camping and Overlanding adventures.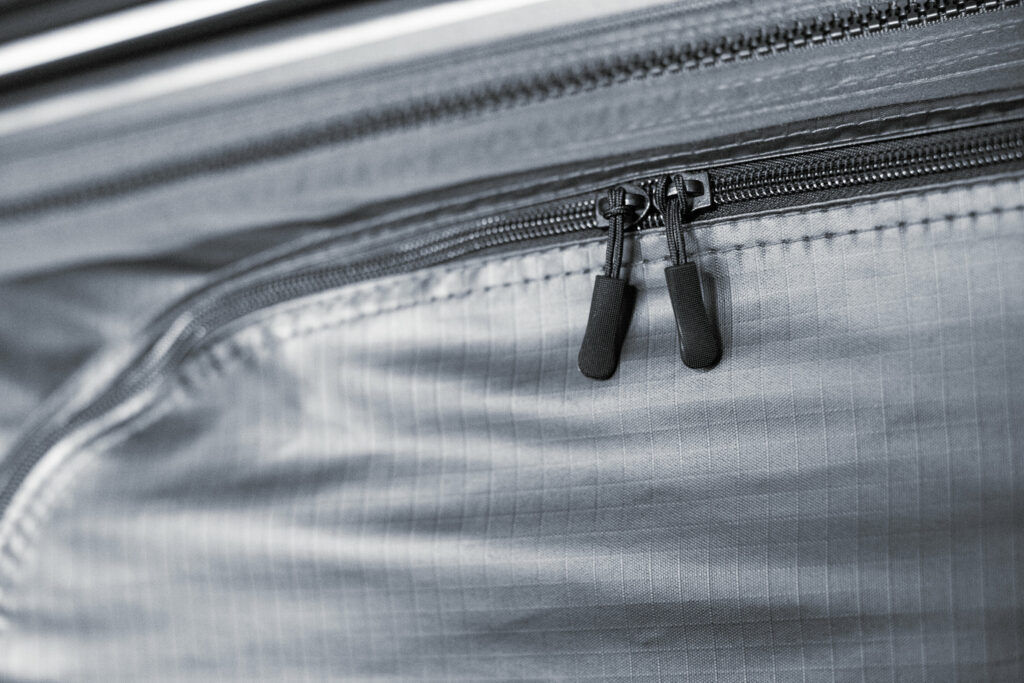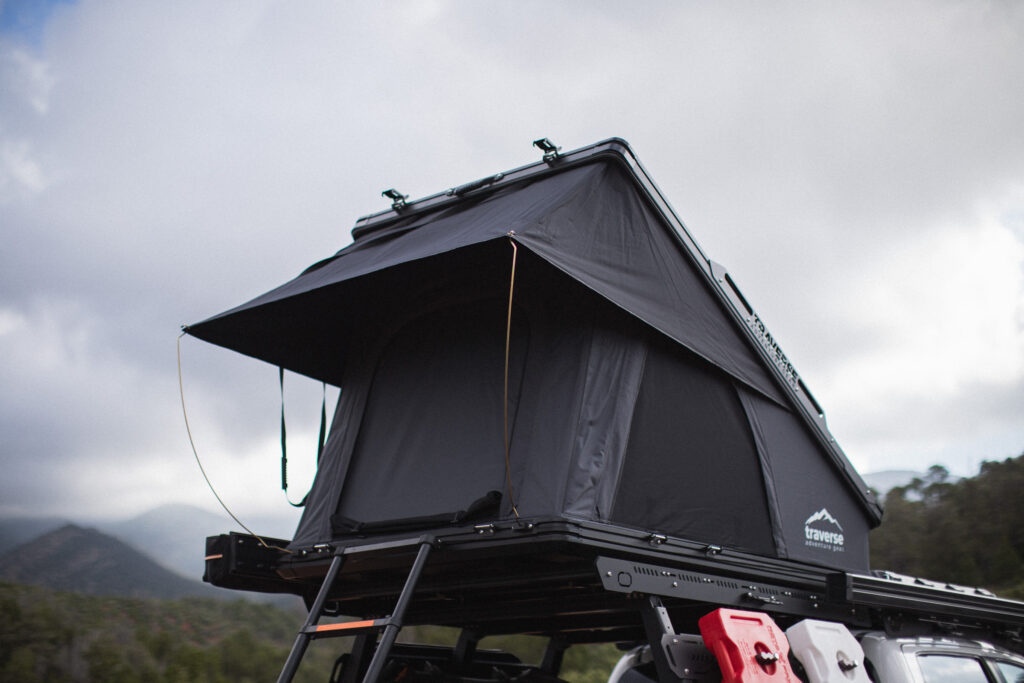 The Lookout Rooftop Tent is the ultimate combination of style, performance, and convenience. Its included removable roof rack system allows you to easily mount gear, storage cases, and even solar panels, while its low-profile, stylish design enhances the look of any vehicle and helps reduce drag. With its black ladder, striking logo, bold material colors, and well-designed exterior and interior, this tent is sure to turn heads and make a statement. And with its focus on comfort and durability, as well as its sleek, modern look, this tent is perfect for any camping or Overlanding adventure. Experience the best of all worlds with the Lookout rooftop tent.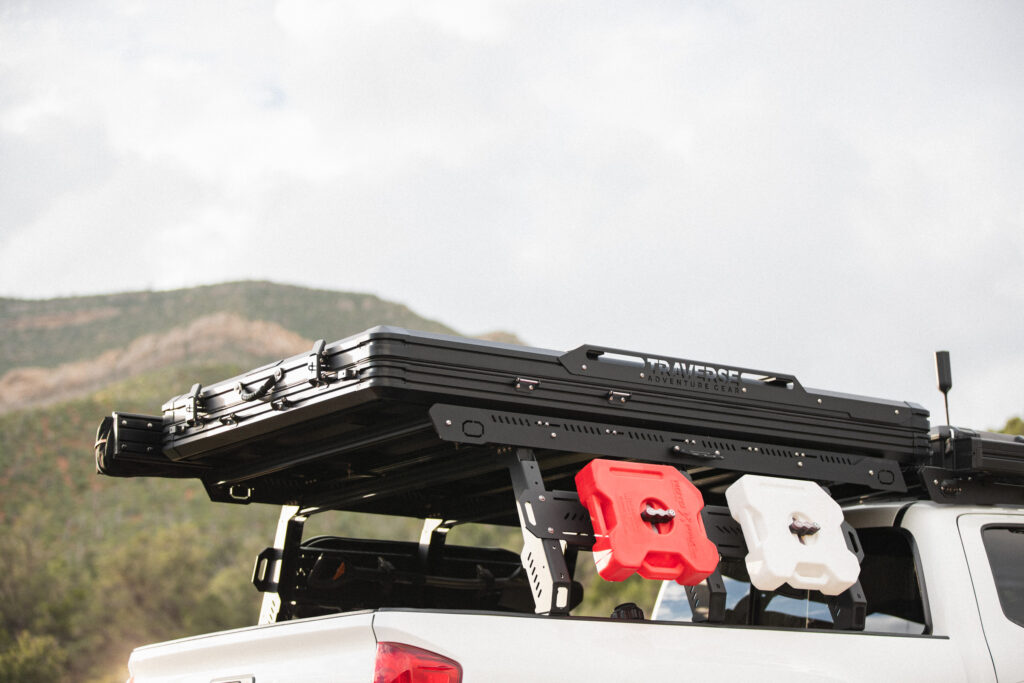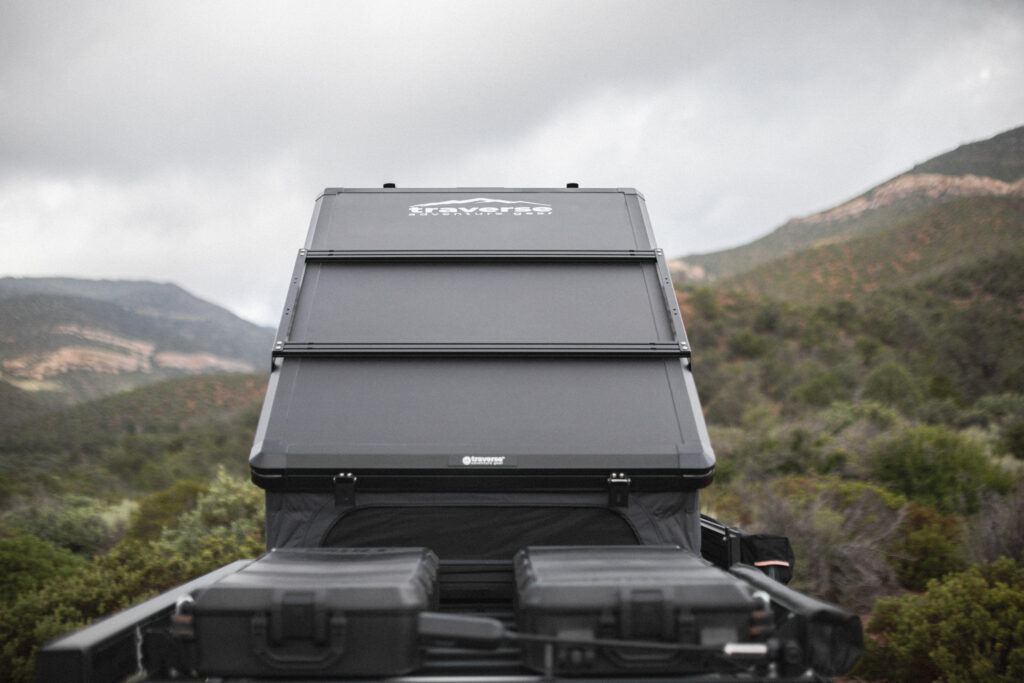 The Lookout rooftop tent is the perfect way to camp in style and comfort while enjoying 360° views.