the sleek rooftop tent designed for minimalist adventurers
Introducing Absence: a rooftop tent designed for those who crave simplicity, freedom, and escape. Absence embodies the essence of being away from the chaos of everyday life, allowing you to reconnect with nature and find peace in the great outdoors.
This sleek and minimalist rooftop tent boasts a lightweight construction that makes it a breeze to transport and set up. With its clean lines and uncomplicated design, Absence is the perfect choice for adventurers seeking a hassle-free camping experience.
At the heart of Absence is the desire to strip away the unnecessary and focus on what truly matters: your connection to the world around you. When you venture into the wilderness with Absence, you leave behind the stress, the clutter, and the noise, embracing the tranquility and simplicity of life outdoors.
Choose Absence for a camping experience that brings you closer to nature, and further from the distractions of modern life. Step into a world where less is more, and experience the beauty of being truly absent.
At the heart of Absence's minimalist design lies a deep understanding of what truly matters in a camping experience. This rooftop tent has been meticulously crafted to include only the bare essentials, eliminating clutter while maximizing comfort and practicality. Within its sleek and streamlined structure, you'll find a thinner but plush mattress, ensuring a restful sleep under the stars. The large door and windows not only facilitate easy access but also frame breathtaking scenic views, immersing you fully in the beauty of the great outdoors. Thoughtfully integrated storage solutions keep your gear organized, while the interior lights create a well-lit, inviting ambiance as dusk falls. To top it off, a sturdy roof rack is incorporated for those additional adventure essentials. Every feature of the Absence tent is a nod to minimalist design, serving a specific purpose while contributing to the overall simplicity and elegance of your outdoor retreat.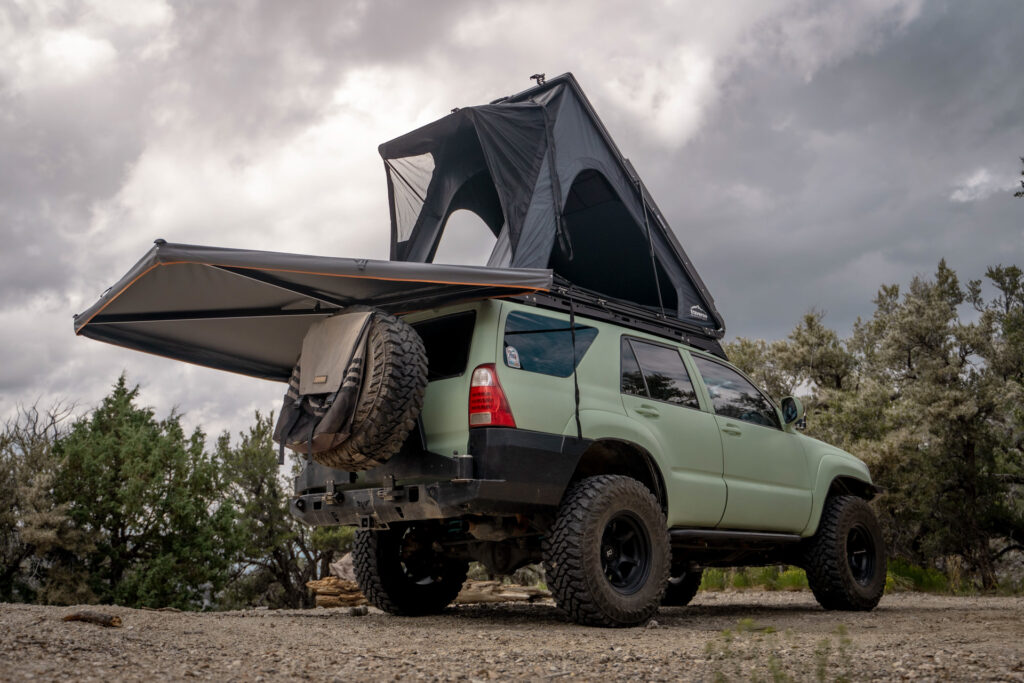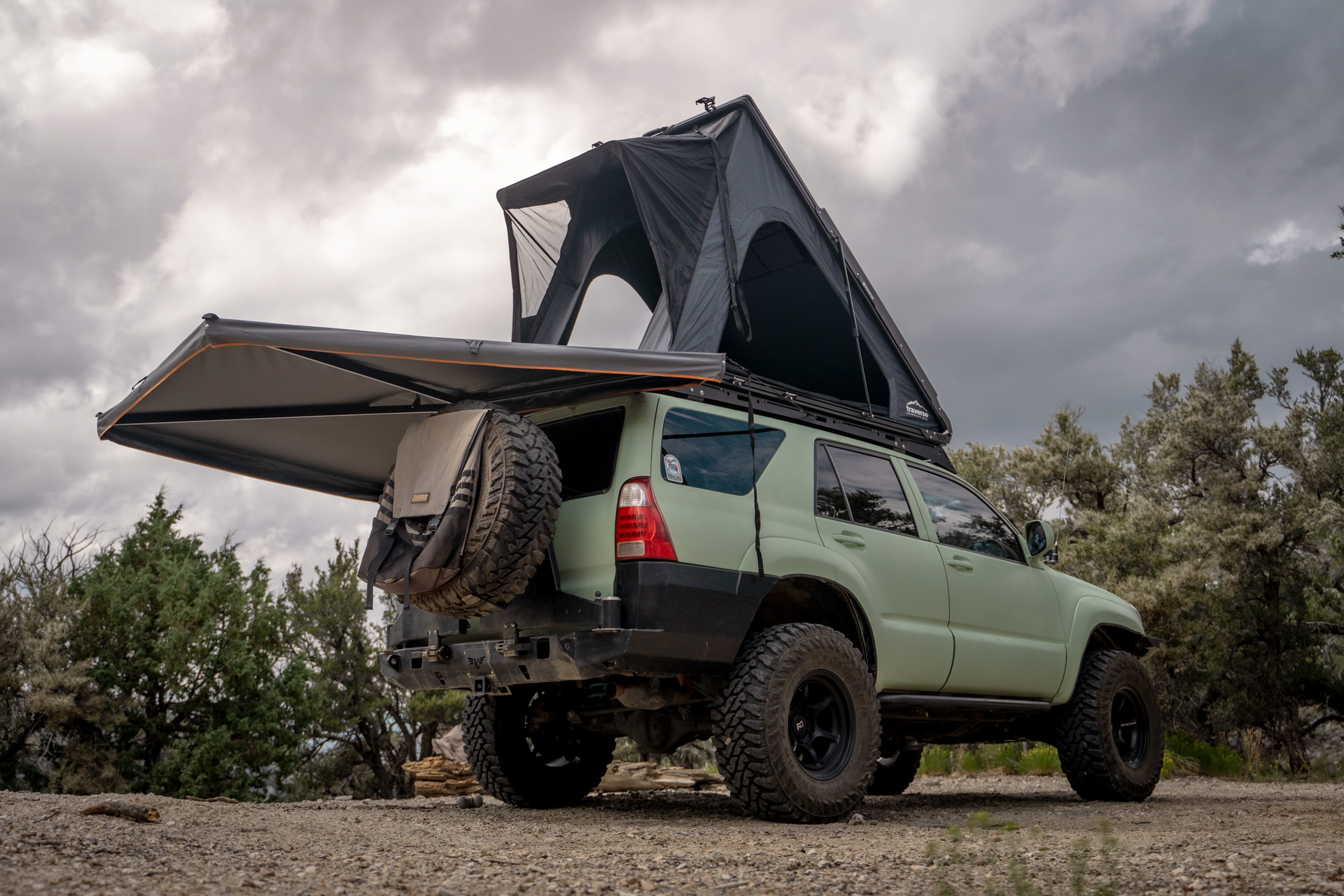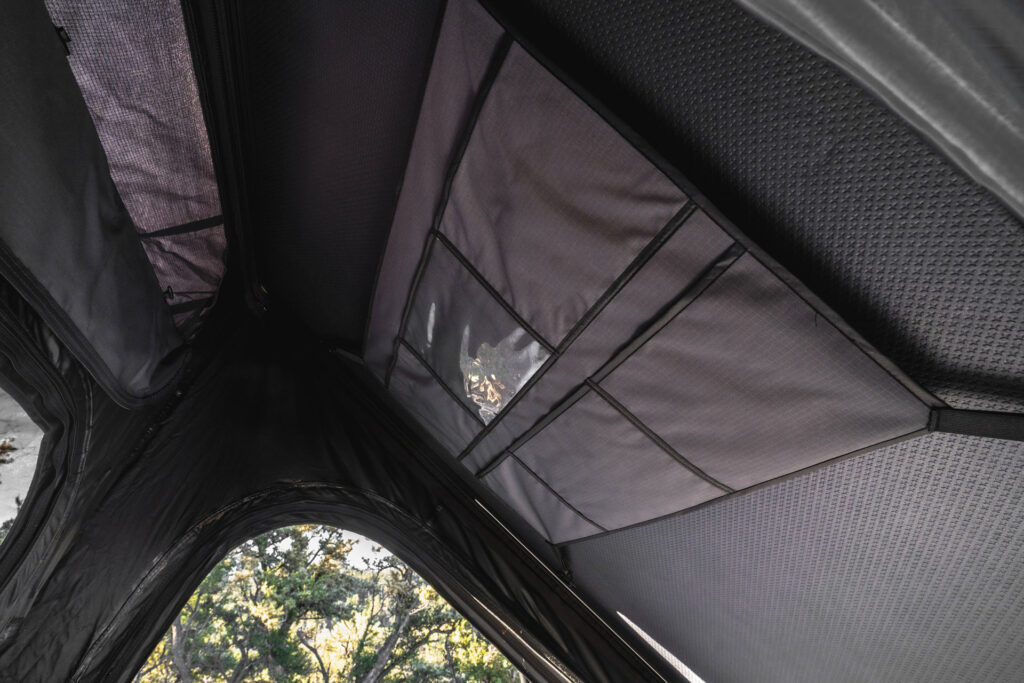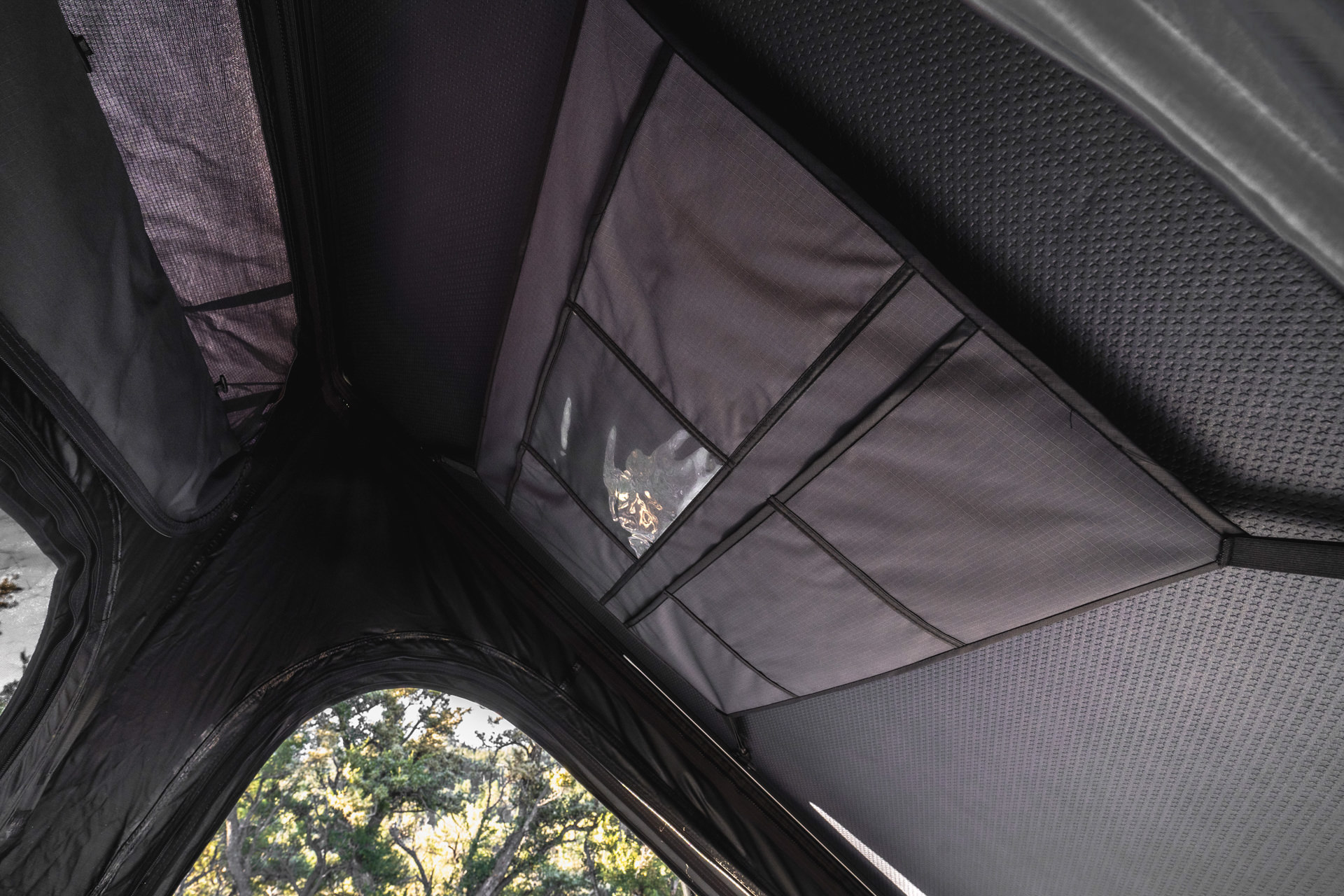 Simplicity and convenience are at the forefront of Absence's design, as evidenced by its swift and straightforward setup process. Say goodbye to the hassle of wrestling with rainflies and poles; this rooftop tent is engineered to be ready for relaxation in less than 30 seconds. The secret lies in the powerful gas struts that facilitate effortless opening and closing. All it takes is undoing two latches, giving the tent a gentle push upwards, attaching your ladder, and voila – your comfortable and cozy shelter is ready. With Absence, setting up camp becomes a breeze, leaving you more time to unwind and immerse yourself in the tranquility of nature.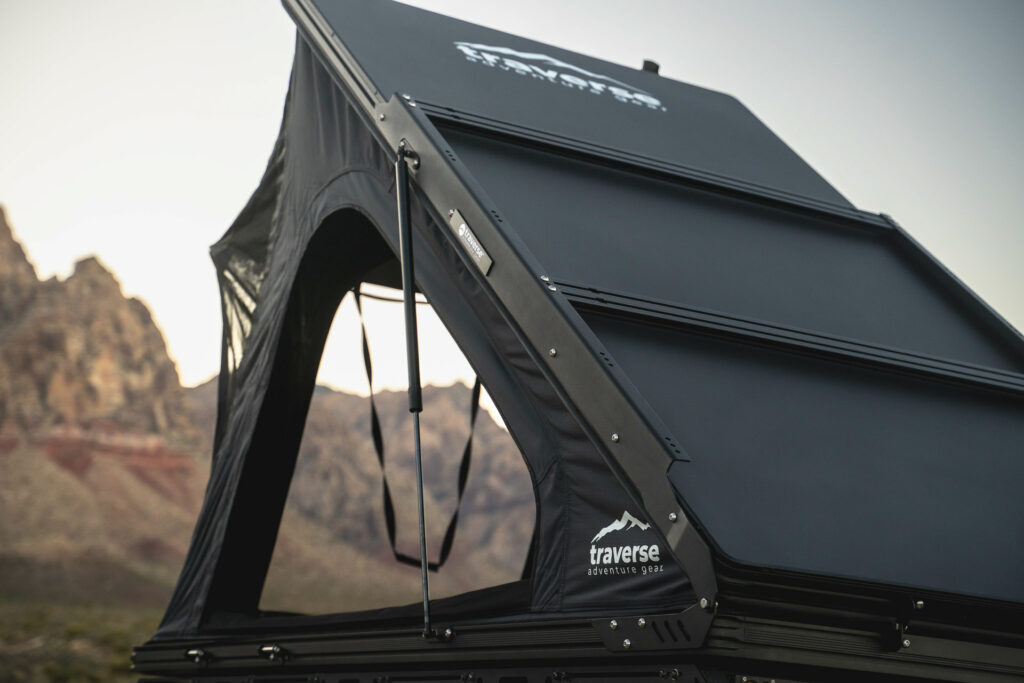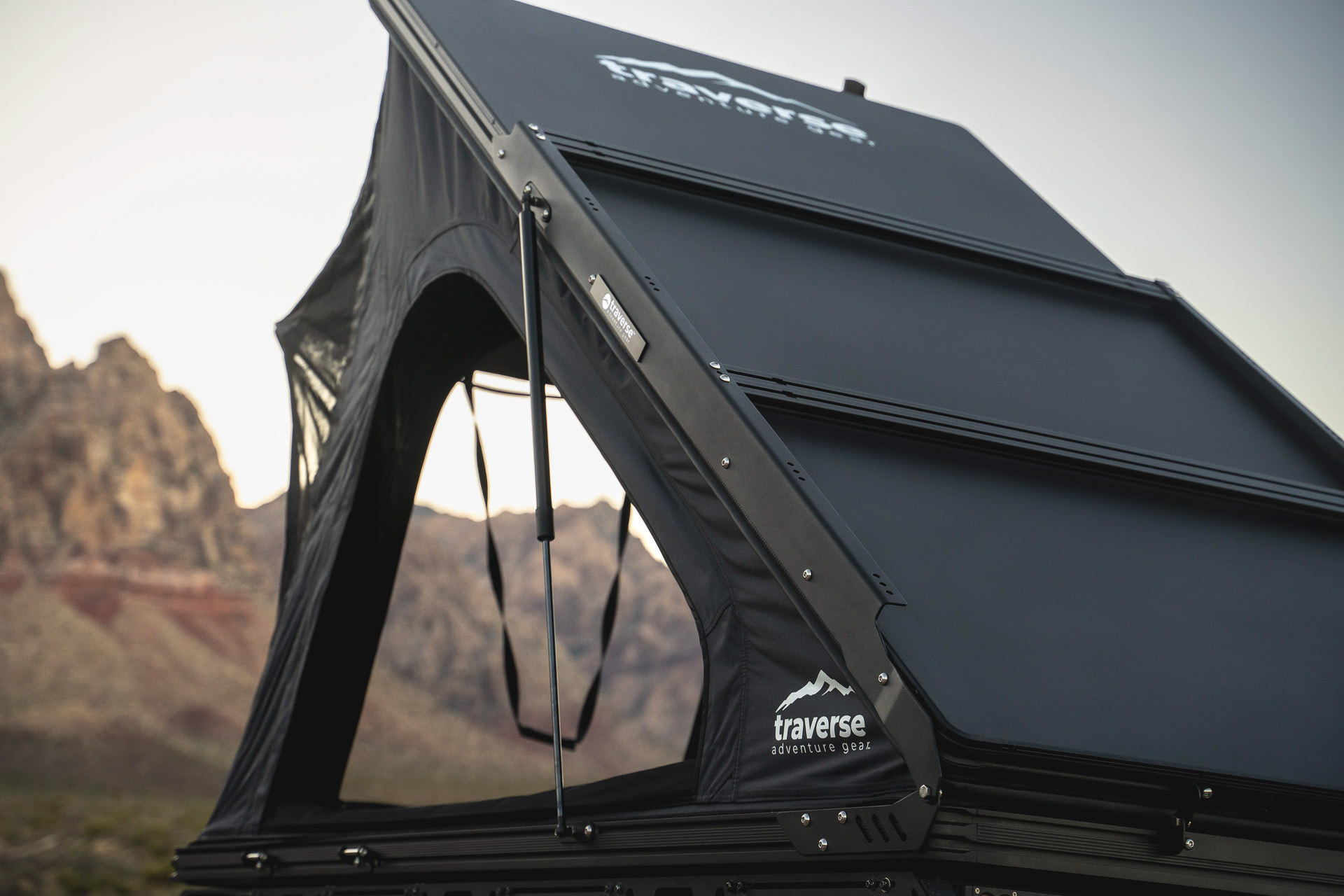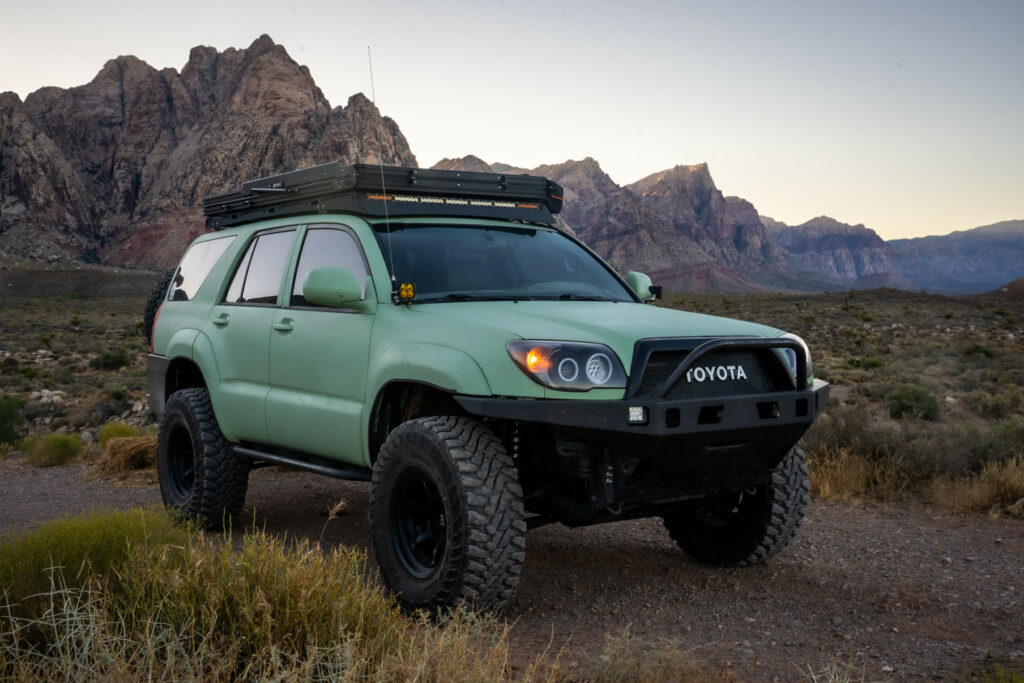 Despite its minimalist appearance, the Absence rooftop tent is a testament to premium craftsmanship, utilizing only the finest materials to ensure durability and comfort. The all-aluminum shell ensures a sturdy and enduring structure, a far cry from soft cover materials that deteriorate over time. The interior roof, lined with top-tier material, adds an element of luxury to the otherwise simple design. Nestled within the tent, you'll find a plush mattress adorned with a soft flannel cover, promising restful nights in your outdoor retreat. For those seeking privacy, the tent's fabric is not only waterproof but also capable of blocking out 95% of light, providing a sanctuary even in the midst of nature. Every detail, from the stainless steel hardware to the sleek black ladder with its angled rungs for easy climbing, speaks of careful consideration and superior quality. Moreover, the inclusion of a heavy-duty roof rack ensures you're ready for any adventure. The Absence rooftop tent, although unassuming in its simplicity, delivers an unparalleled camping experience through its commitment to premium materials and thoughtful design.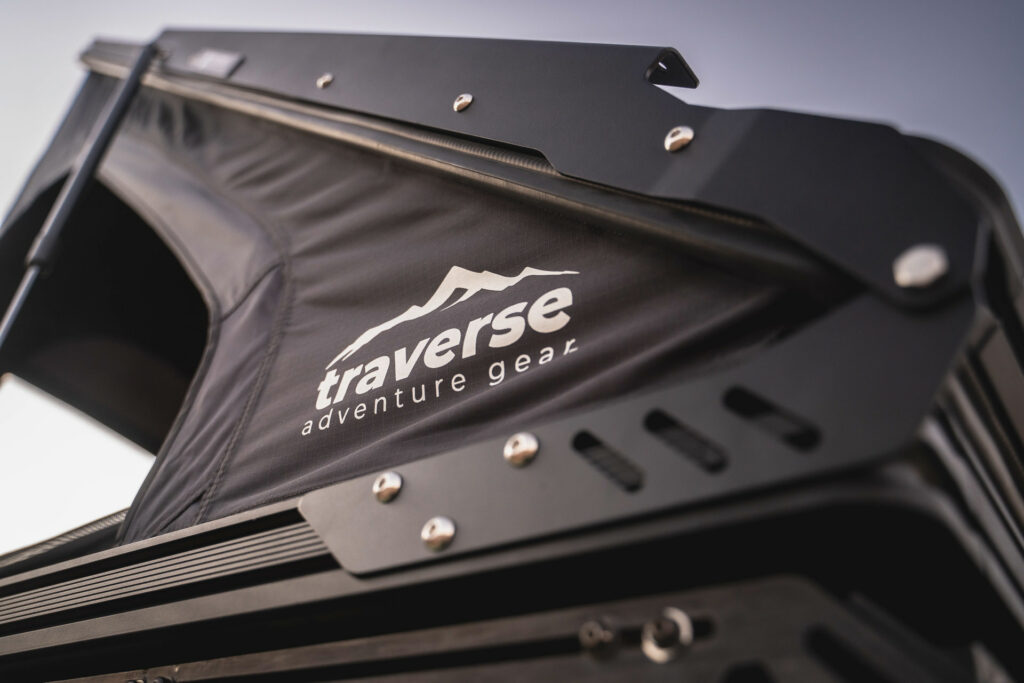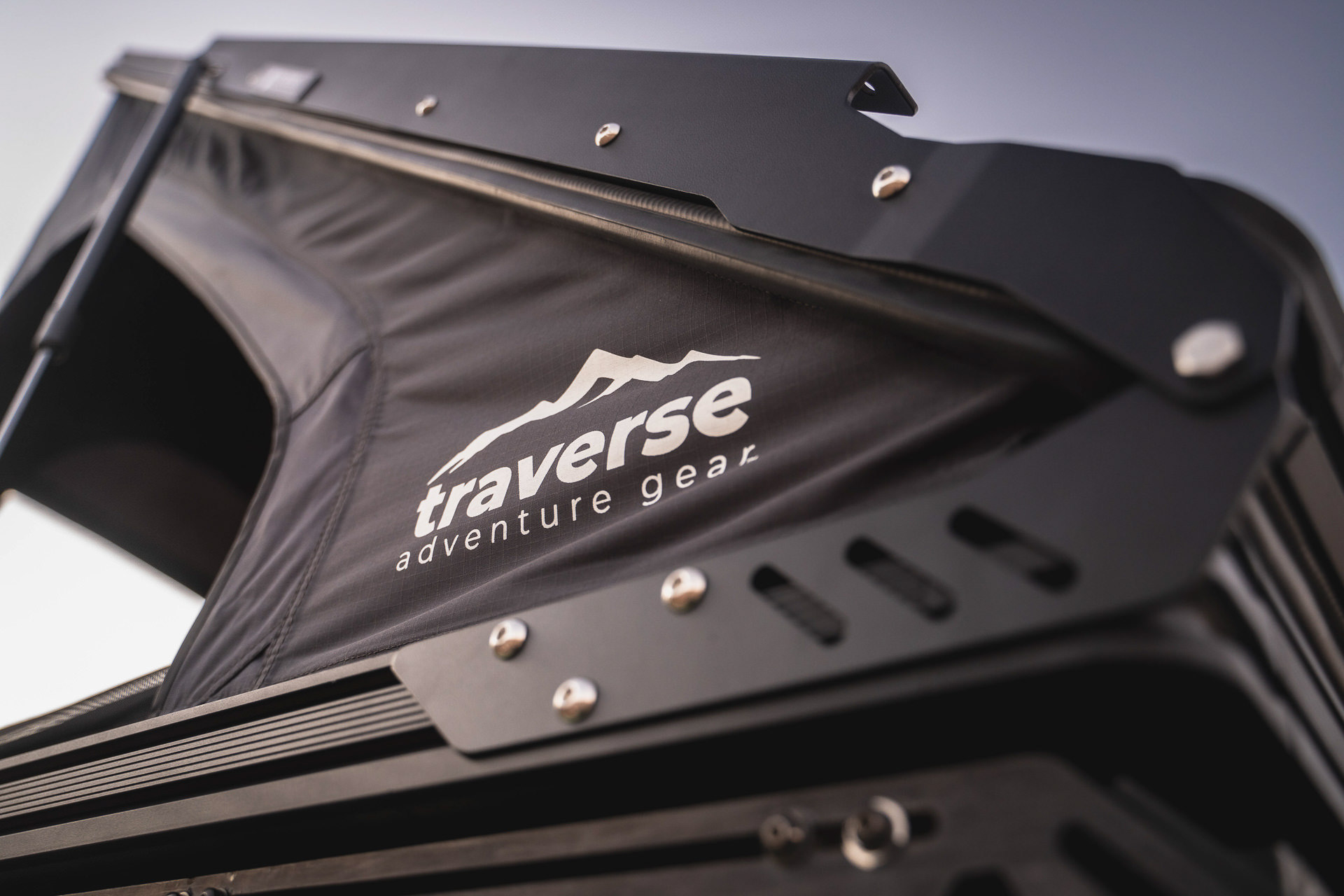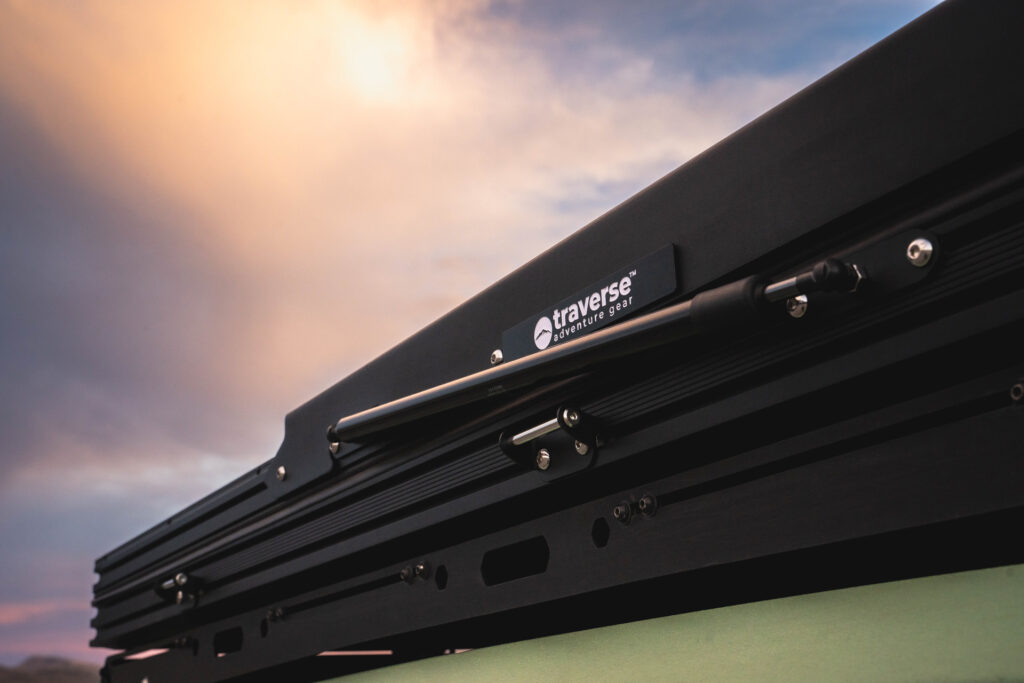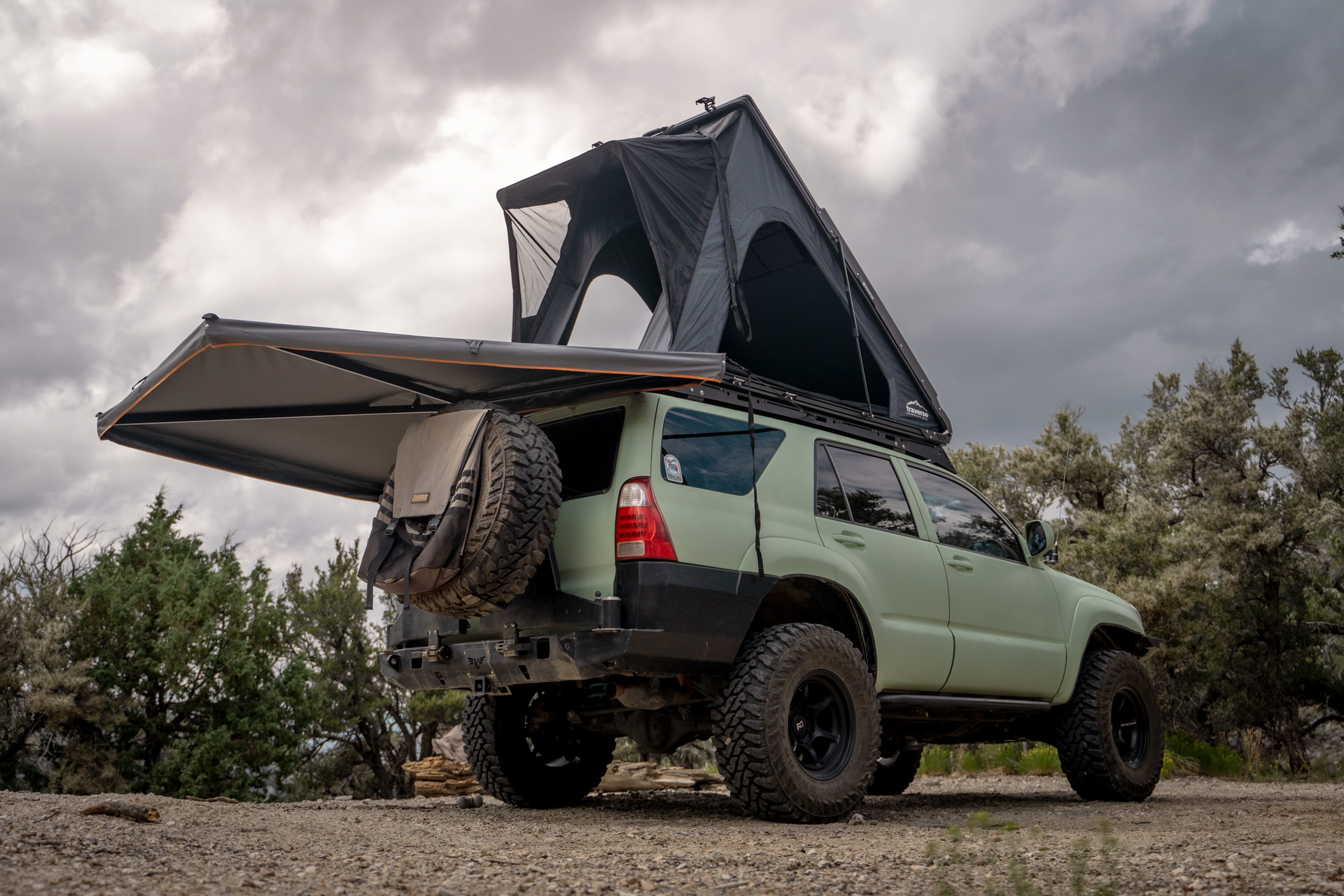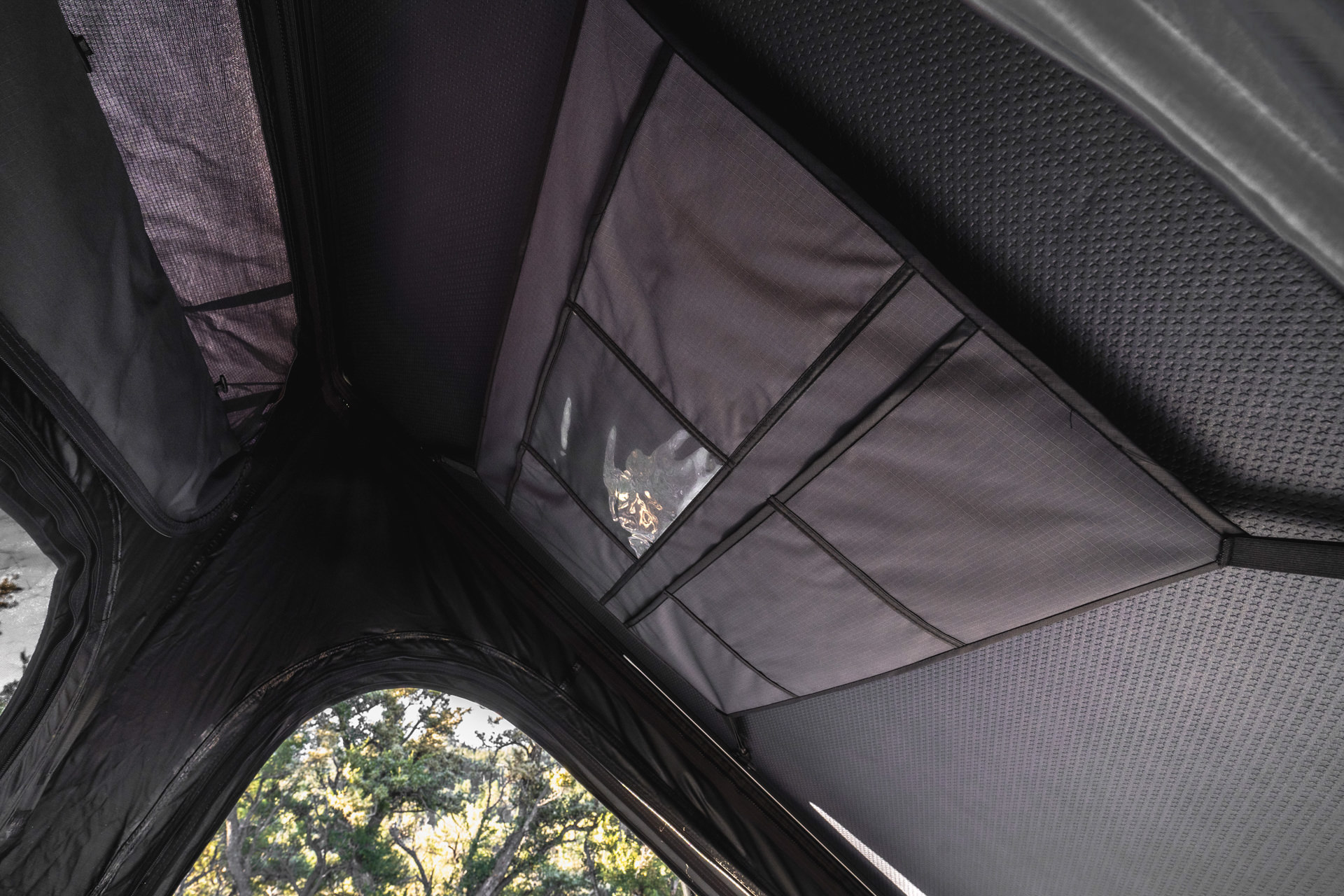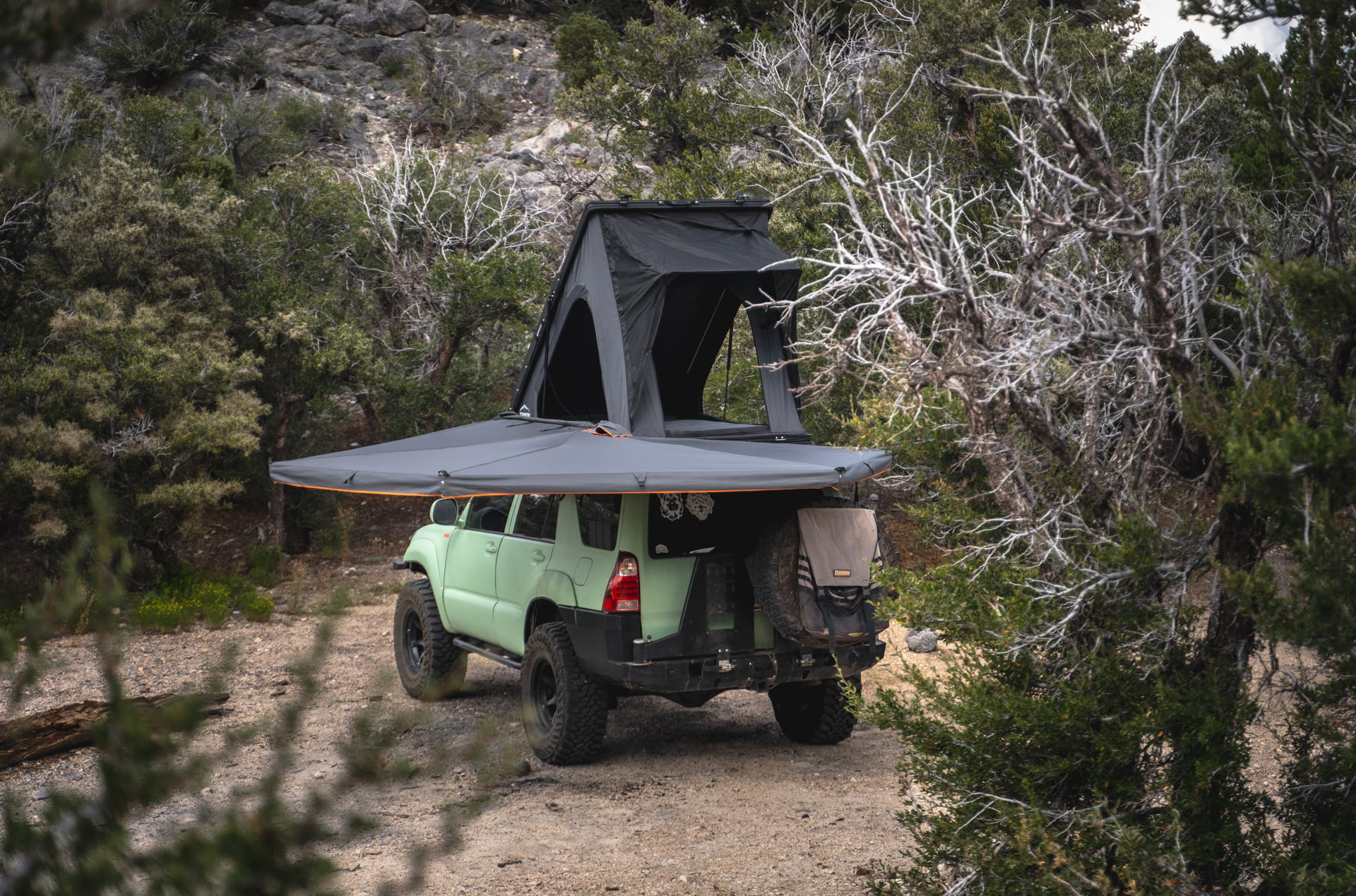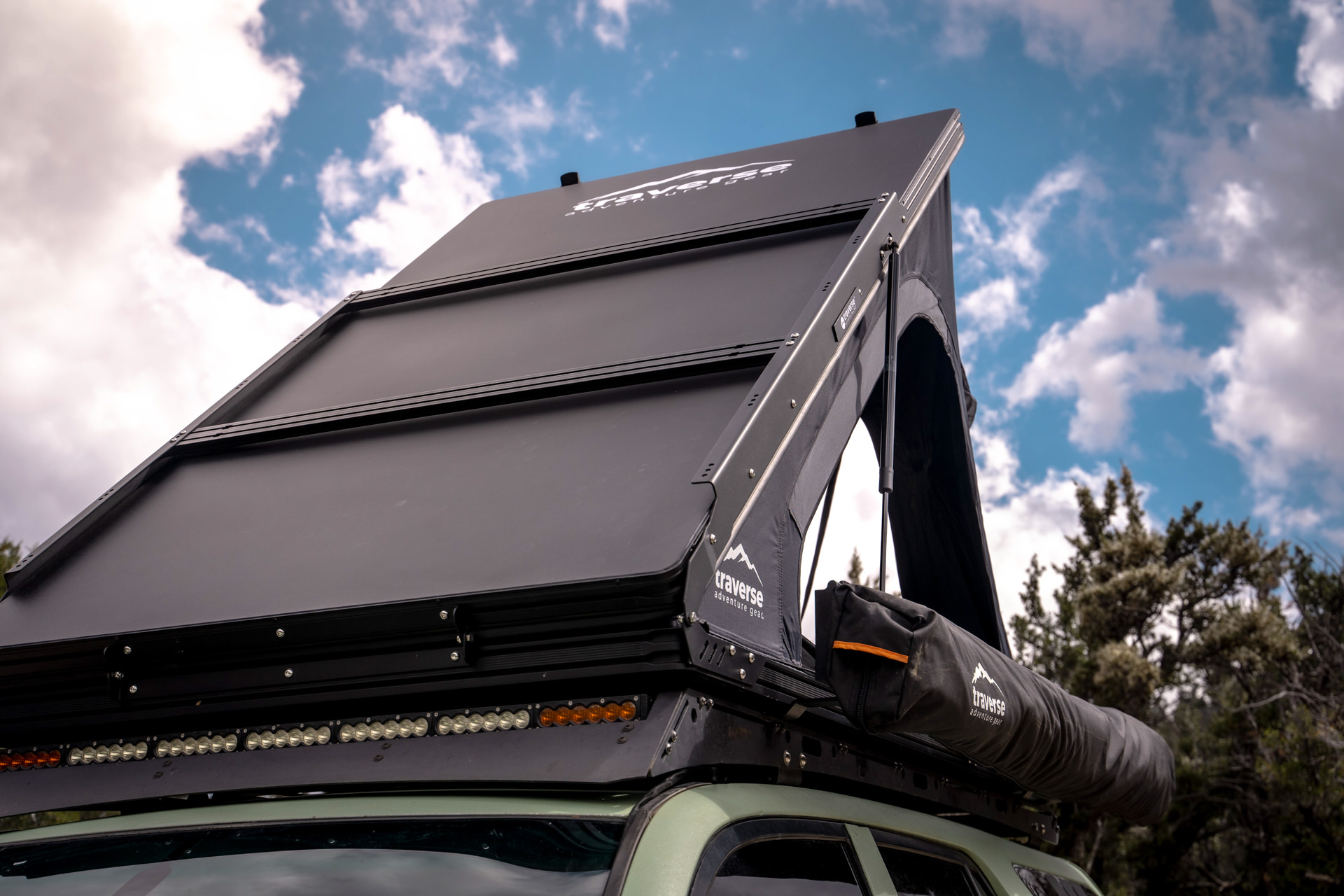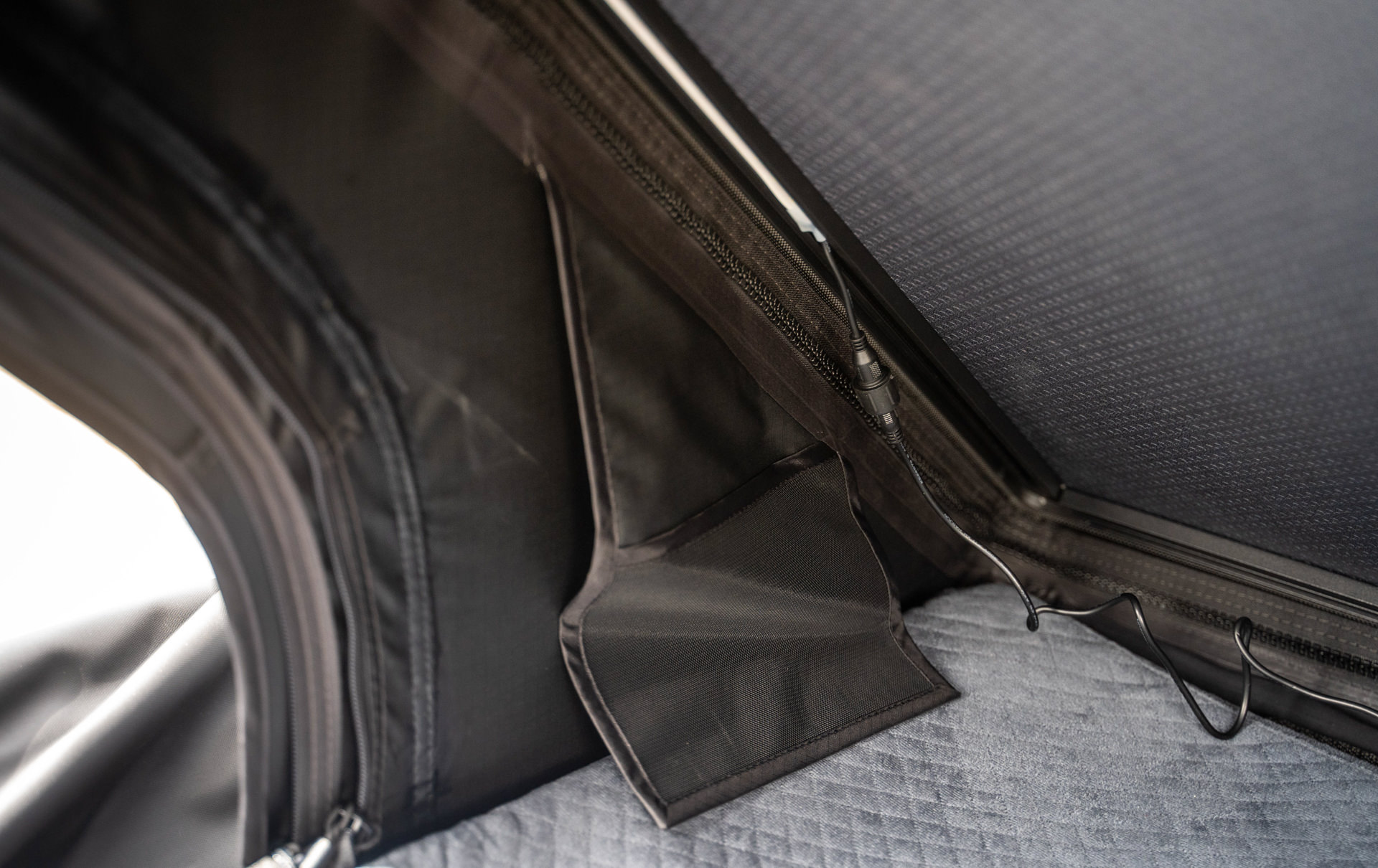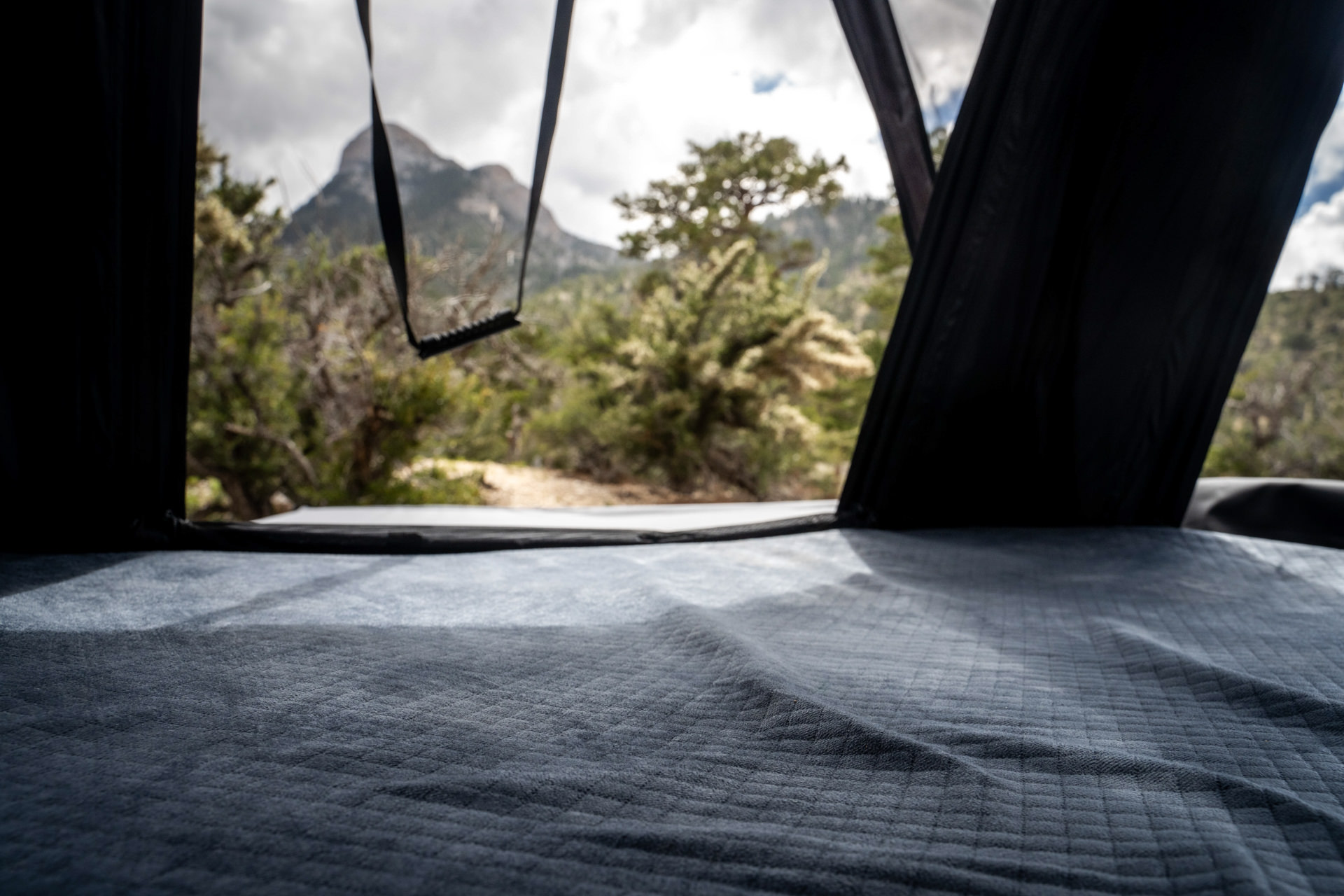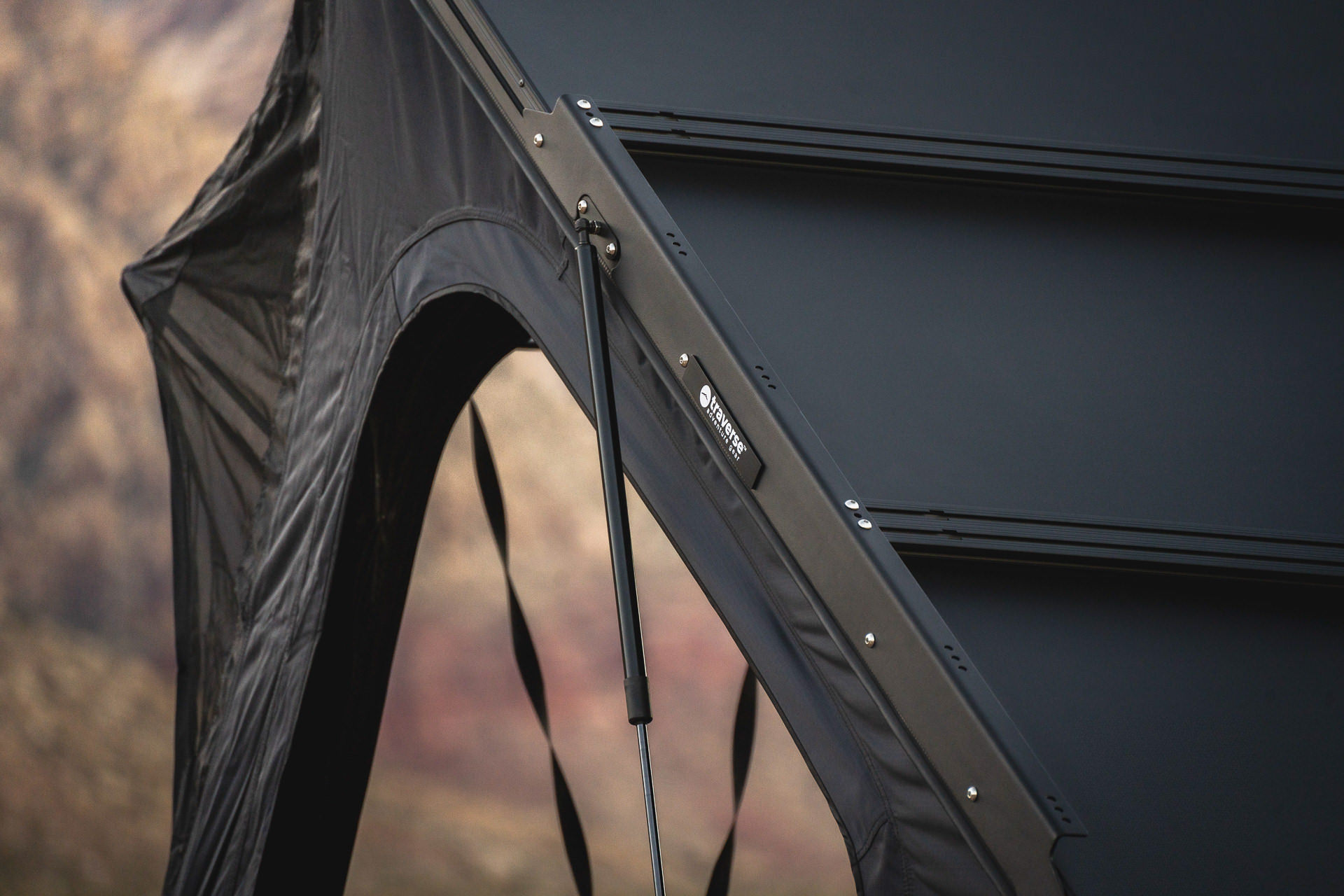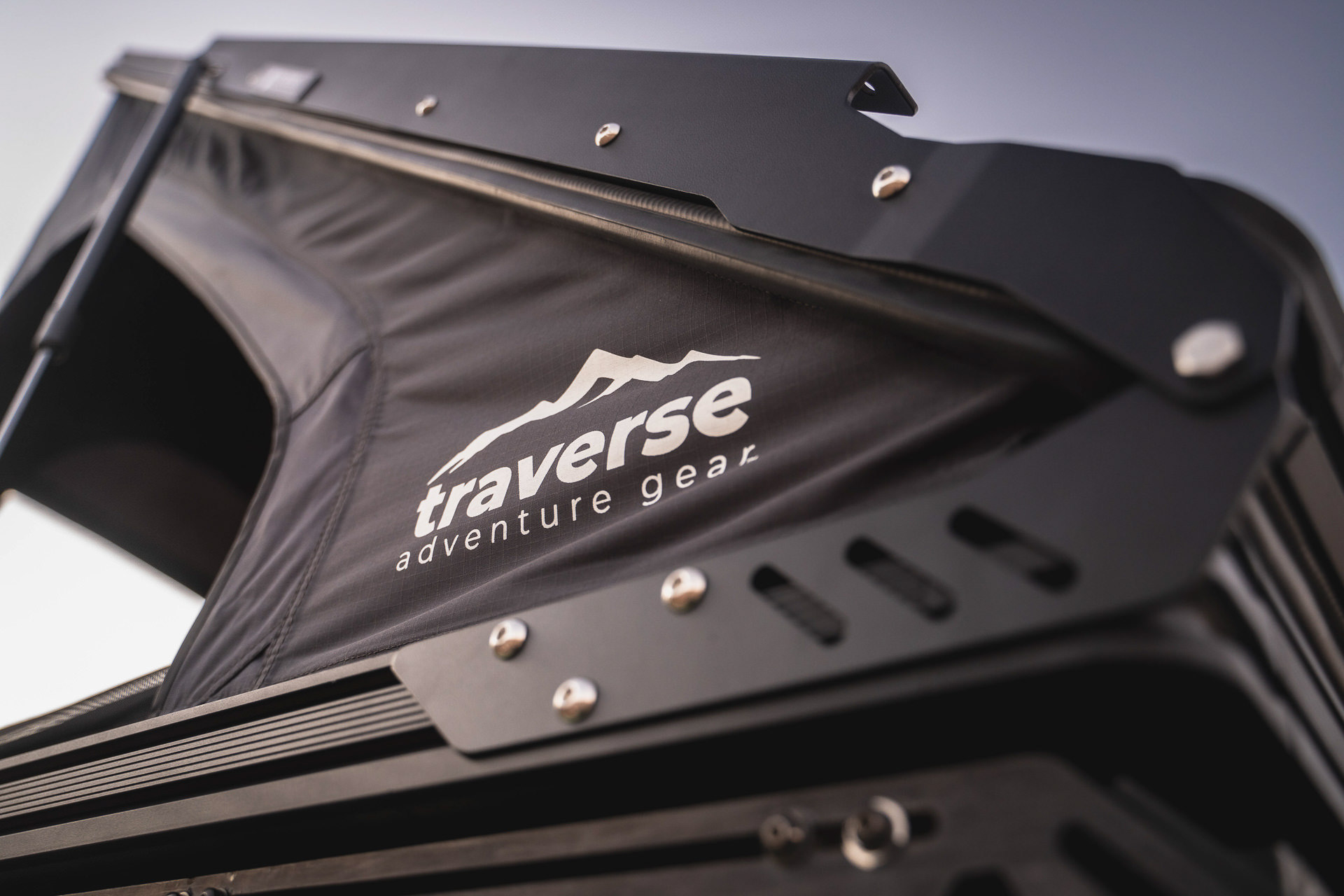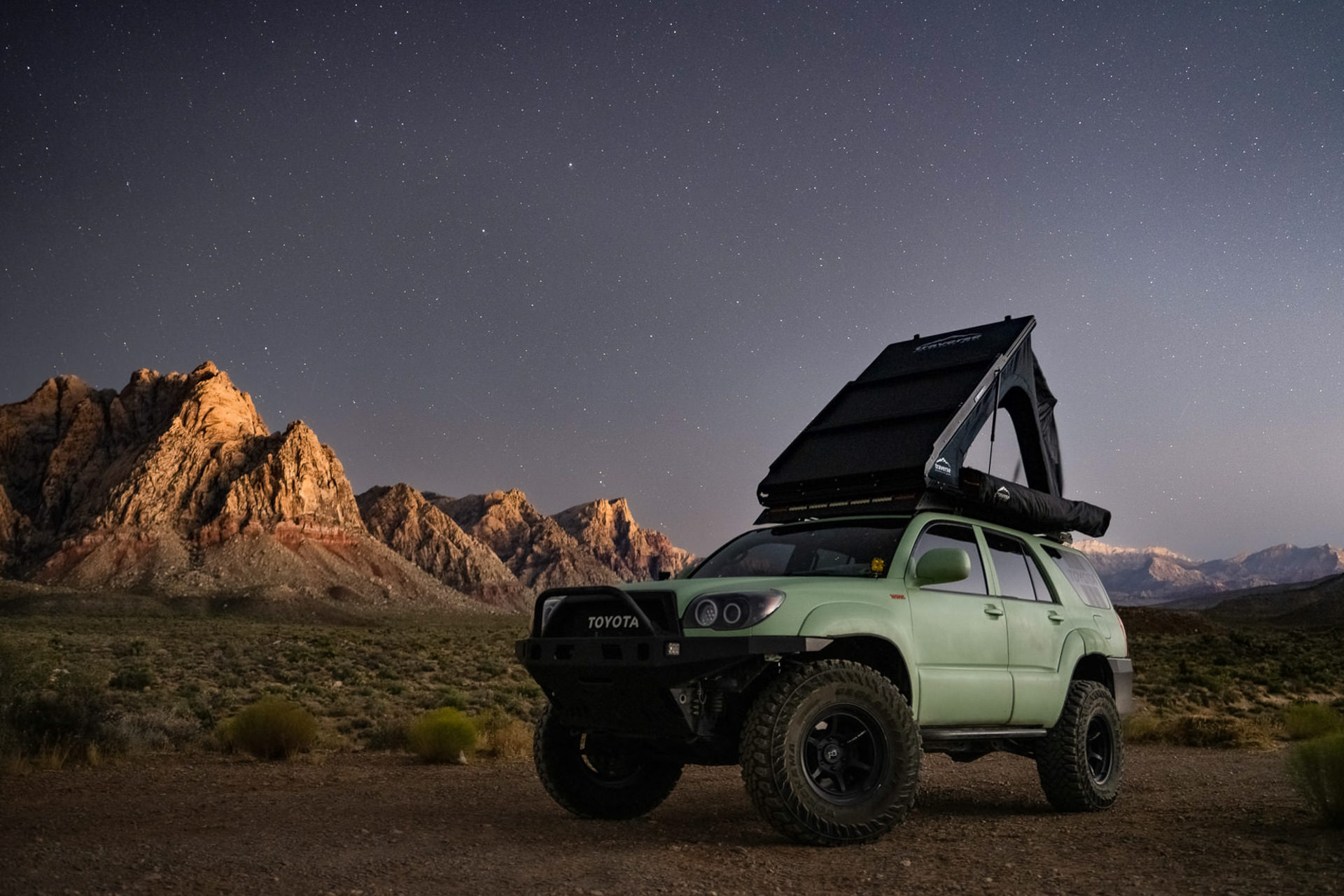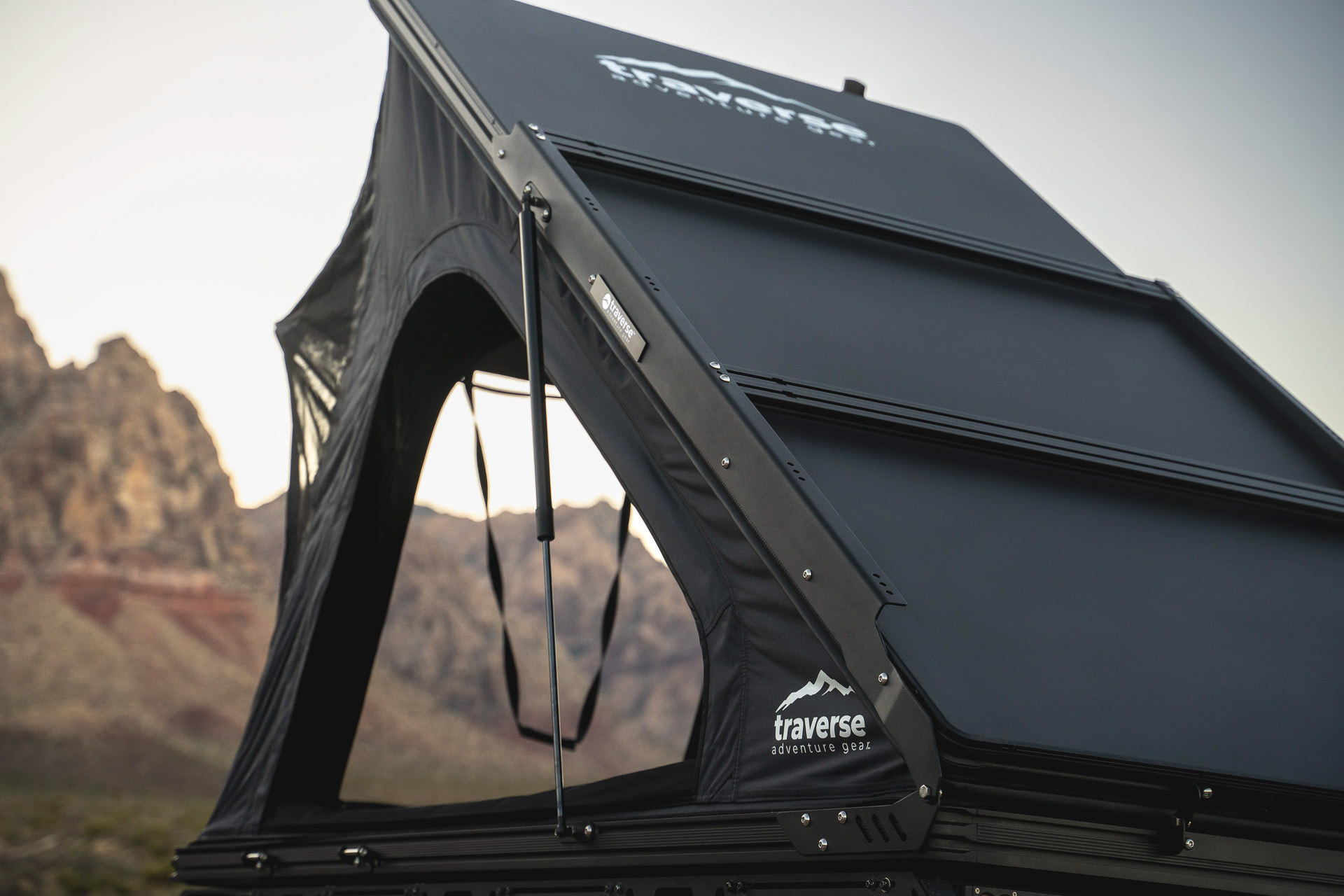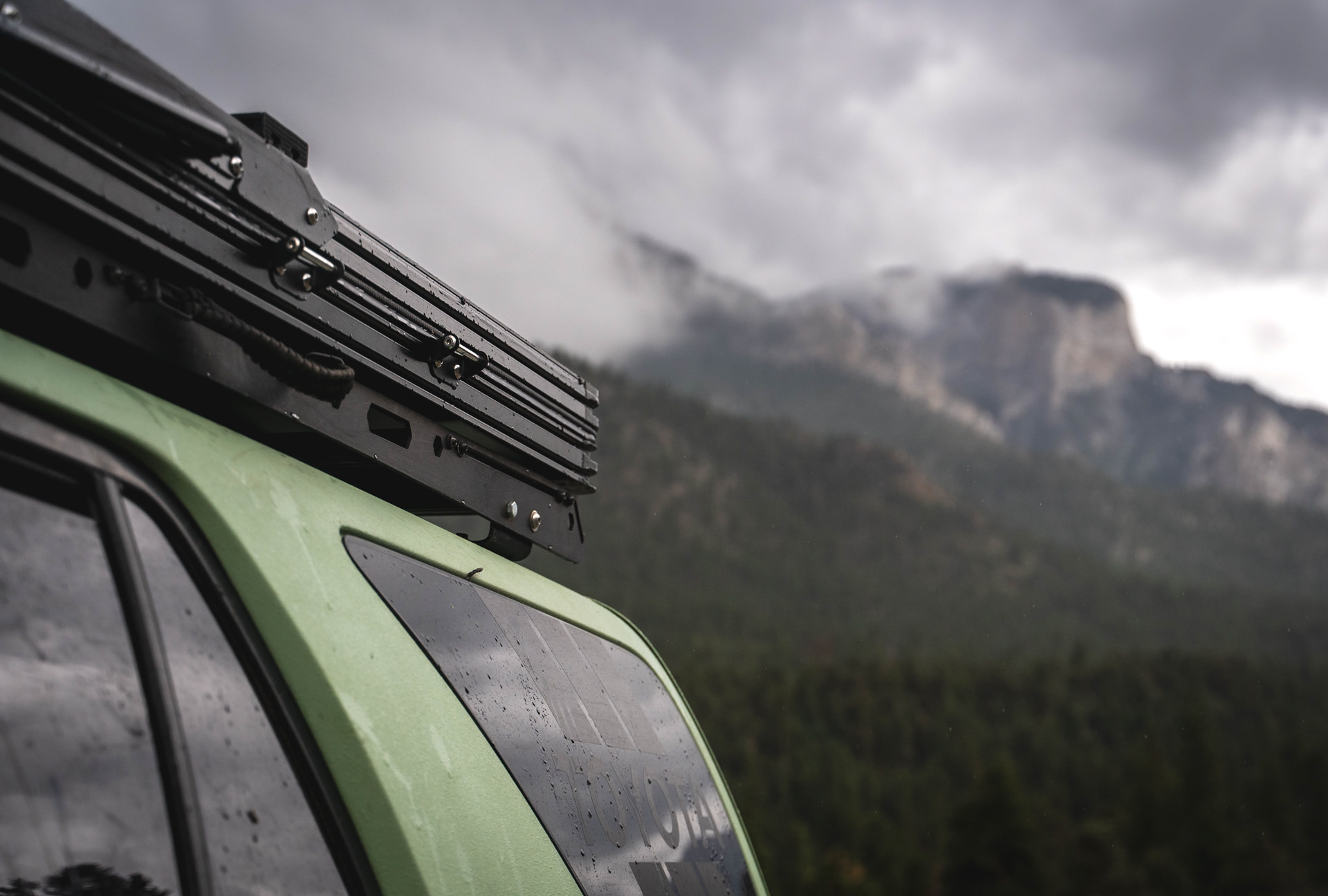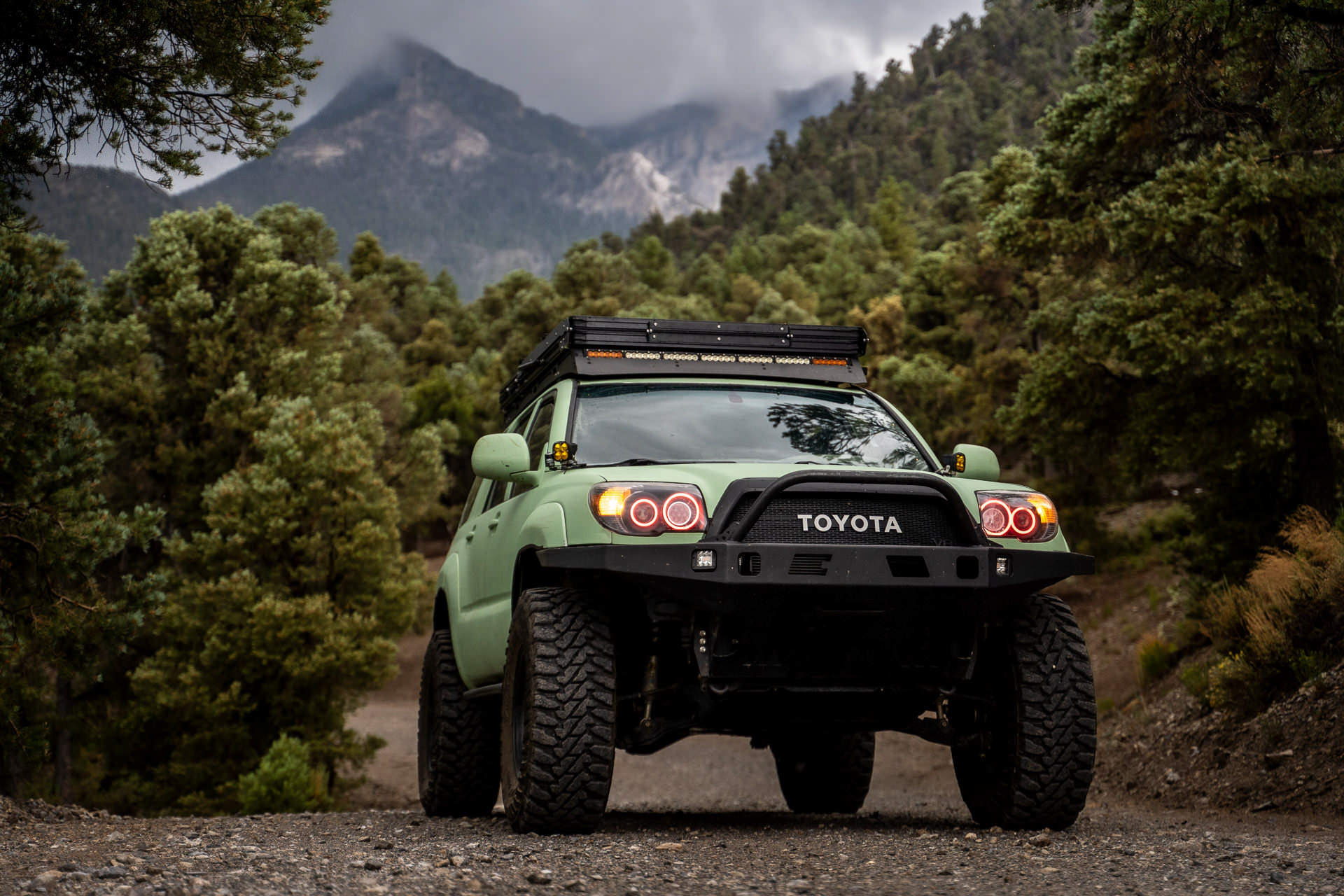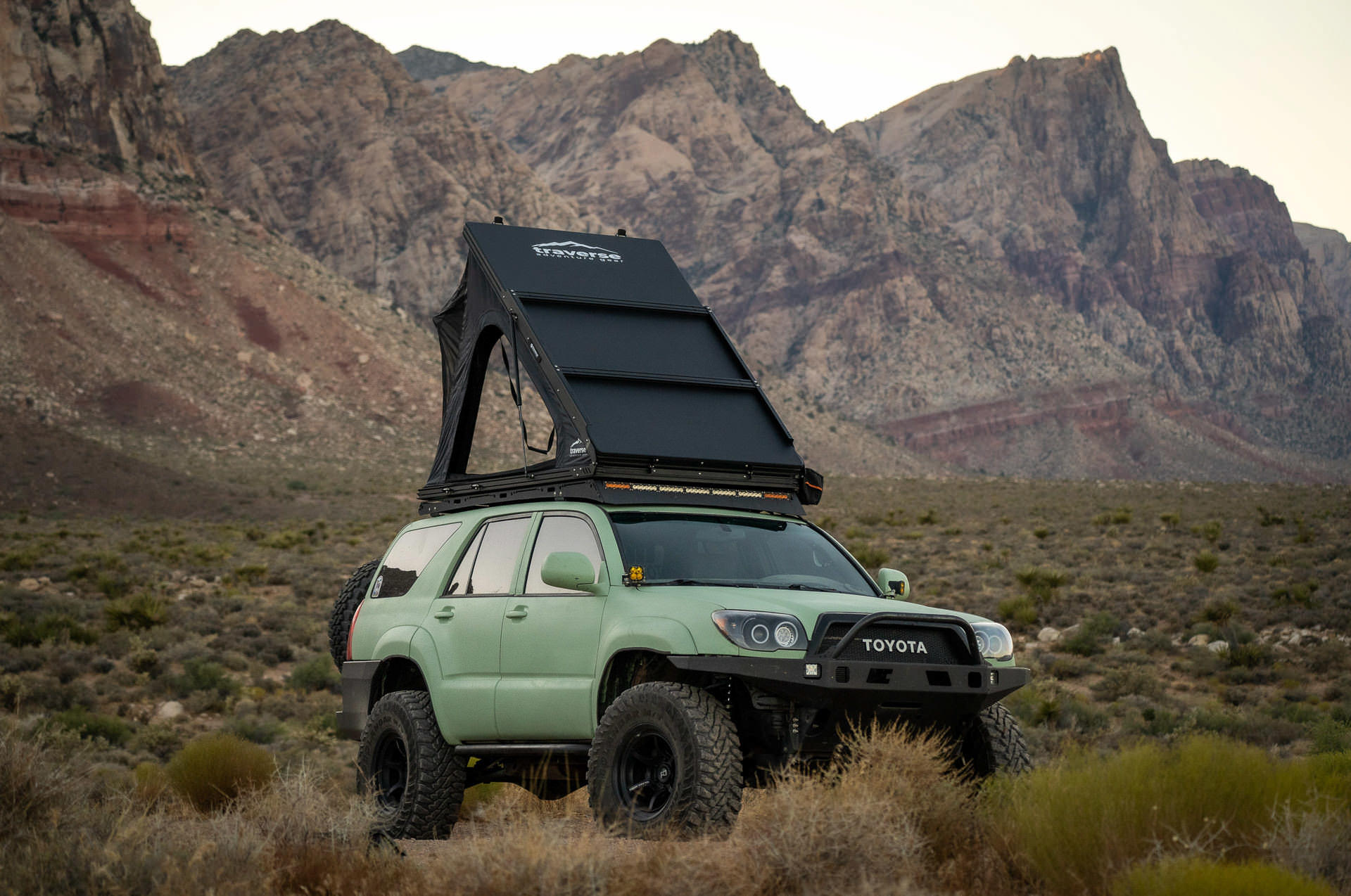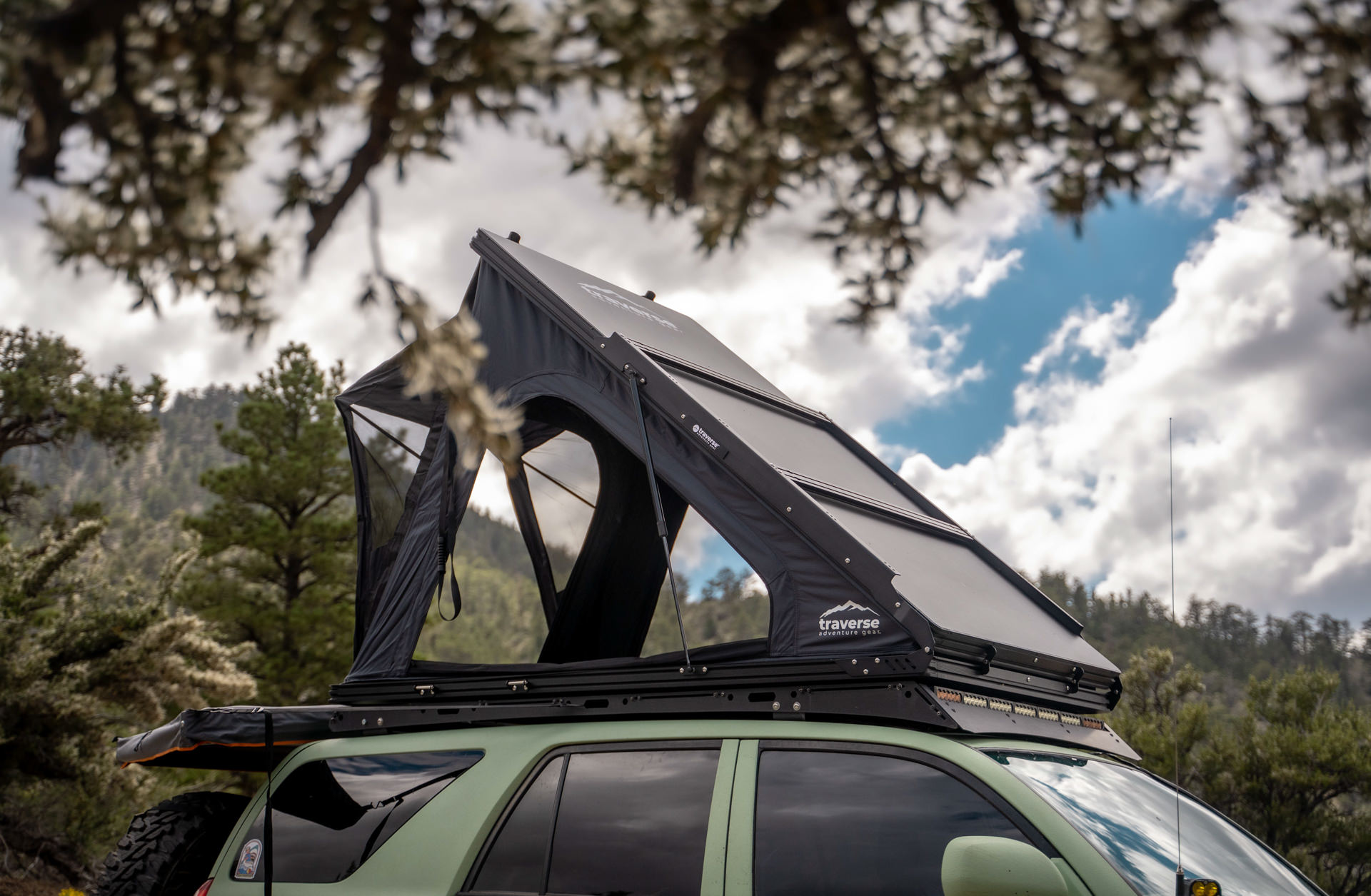 Choosing the Absence rooftop tent is a simple decision for those seeking a hassle-free, minimalist camping experience with a focus on quality and comfort.