The word "traverse" means to pass through or across a space or area. In life, we often encounter obstacles and challenges that we must traverse in order to reach our goals and fulfill our desires. Just as a traveler crosses a rugged terrain to reach a desired destination, we must traverse our own difficulties to reach our personal aspirations. The act of traversing represents perseverance, determination, and a relentless spirit that never gives up. So, let's embrace the spirit of traversing and never give up on our dreams, no matter the obstacles we may face. Remember, the greatest reward awaits us on the other side of our journey.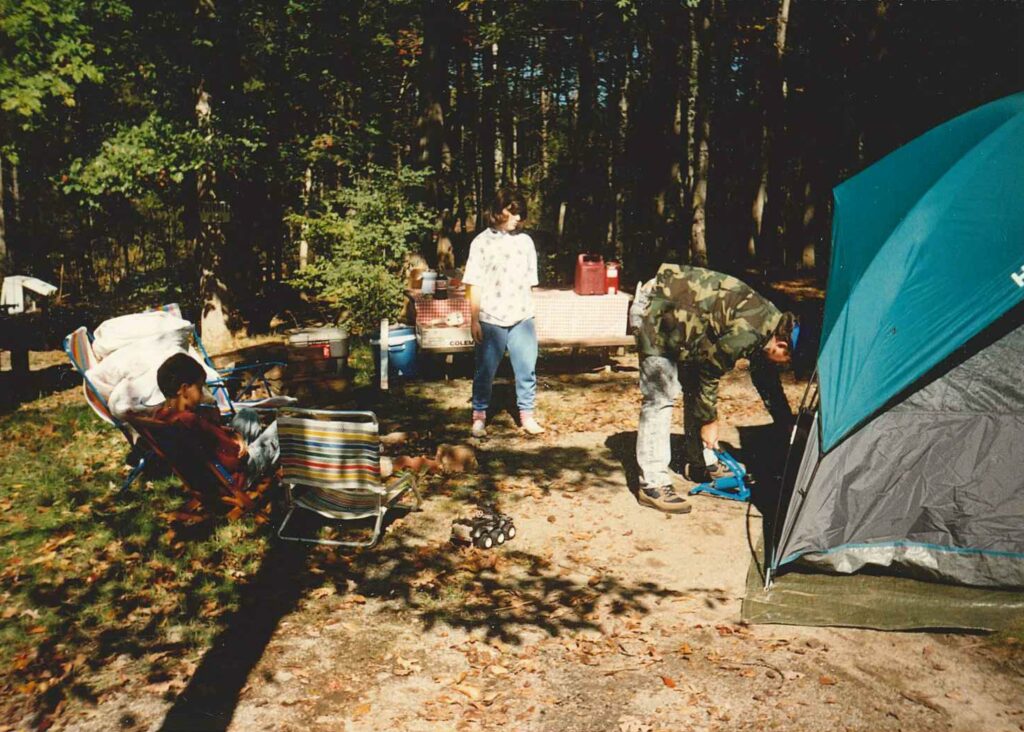 My father loved taking us camping. He always had the latest gear. R.I.P. David Burge
It all began in the woods of North Carolina. I developed a love for adventure and exploration at a young age. I was captivated by the sights, sounds, and smells of the great outdoors and the excitement of the unknown. As a child, I spent countless hours exploring the forests and streams, discovering new wonders at every turn.
My love for adventure continued with family camping trips. Led by my father, an adventurer at heart, we would pack our gear and set off for weekends of exploration, nurturing the spark of my lifelong love for the wilderness. These camping trips, some of my favorite childhood memories, instilled in me a deep love for the great outdoors.
Fast forward to my mid-twenties, I landed in Las Vegas, Nevada. The city, famous for its bustling casinos and wild nightlife, was a big change from the peaceful camping trips of my youth. I dove headfirst into the party scene, living it up, but eventually, it became too much. The fun stopped and it became a rough time that nearly cost me everything.
When I turned 31, as a single dad to two boys, I knew I needed to make some serious changes. I decided to get back on track, focusing on my recovery and improving myself for the sake of my kids and myself.
Around this time, I started working for my mom's business and learned a lot of new things. I also started spending time exploring the rugged landscapes of the western U.S., which was a bit like coming full circle back to my childhood adventures. I found the peace and solitude I needed out there in the wild, which gave me a chance to reflect on my life and the person I wanted to be.
My love for the outdoors evolved over the years. I got into off-roading, Overlanding, and more camping. With my rig all kitted out, I started to explore some really remote and beautiful places. I had great adventures and made some amazing memories with my family and friends, and I found a deeper connection with the world and with myself.
Now, with Traverse Adventure Gear, I want to help others find the same peace and happiness I found through my outdoor adventures. I want to encourage people to explore, whether they're experienced adventurers or just looking for a break from the stress of everyday life. I firmly believe that there's something incredibly special about being out in the wild – it's where I found myself, and I hope it can do the same for others.