Experience the ultimate shade on the go
The Solar Eclipse Awning is the ultimate accessory for any outdoor enthusiast. Whether you're camping, spending the day at the lake, or even tailgating, our heavy-duty waterproof awning will provide relief from the hot sun and inclement weather. With its lightning-fast setup, the Solar Eclipse Awning gives you instant protection from the elements, making it a must-have for any outdoor excursion.
Adventure-Ready Construction
The Solar Eclipse Awning has been engineered to withstand the rigors of any adventure through the utilization of durable construction and premium materials. The all-aluminum framing provides a sturdy foundation, while the canopy, constructed of heavy-duty 420D Oxford polyester fabric, offers protection from the elements. The black anodized aluminum profile and self-contained telescopic twist-lock poles ensure a rugged and enduring structure. Additionally, the awning is conveniently stored in a sleek and heavy-duty SBS zippered PVC travel cover, providing an additional layer of protection from the elements.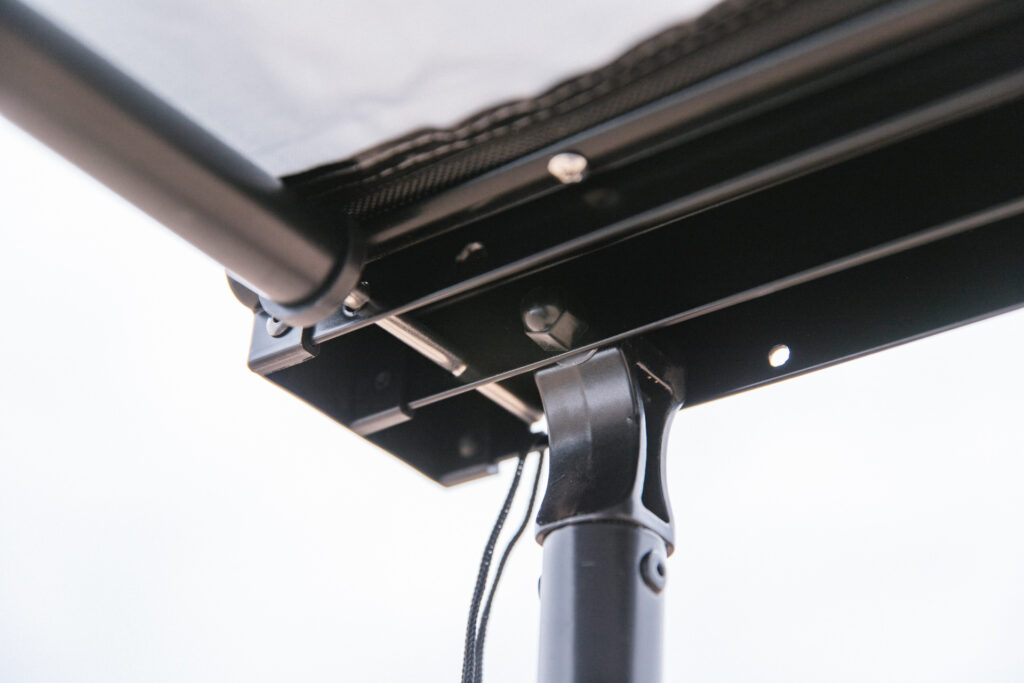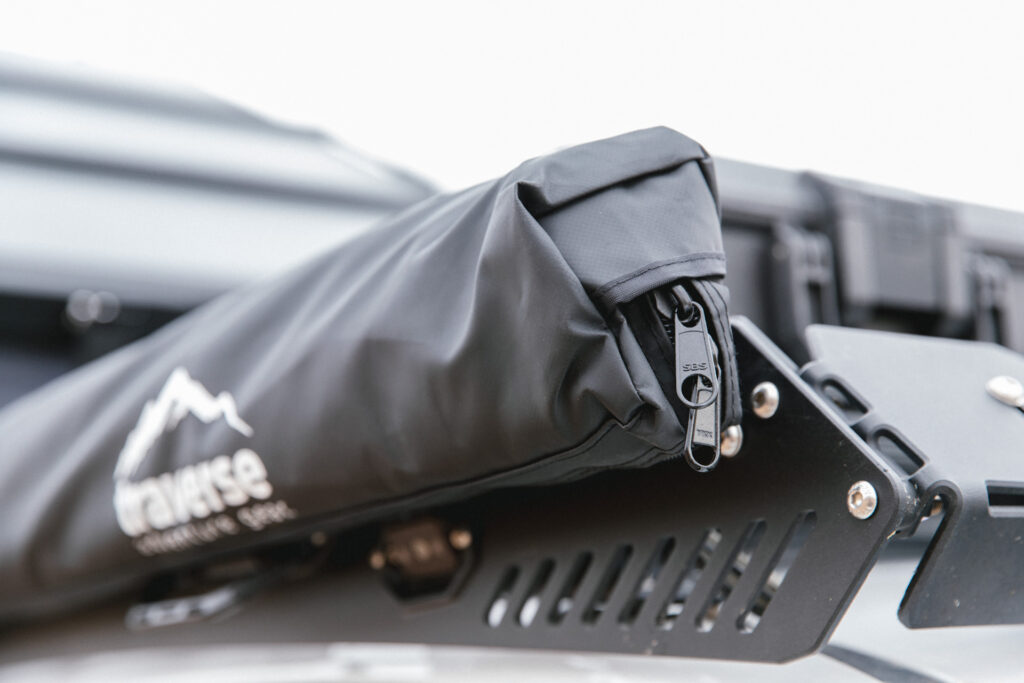 Quick & Convenient Coverage
Oh great, another thing to set up. But wait, this awning is quick and easy! So you'll be protected from the sun and bad weather in no time. Simply unzip the case, undo the velcro straps, unroll the awning and secure it with the poles. The twist lock, adjustable poles make it super easy to set up and make height adjustments. And when you're done, the poles collapse with ease and store away nicely with the awning in a durable UV and weather-resistant cover.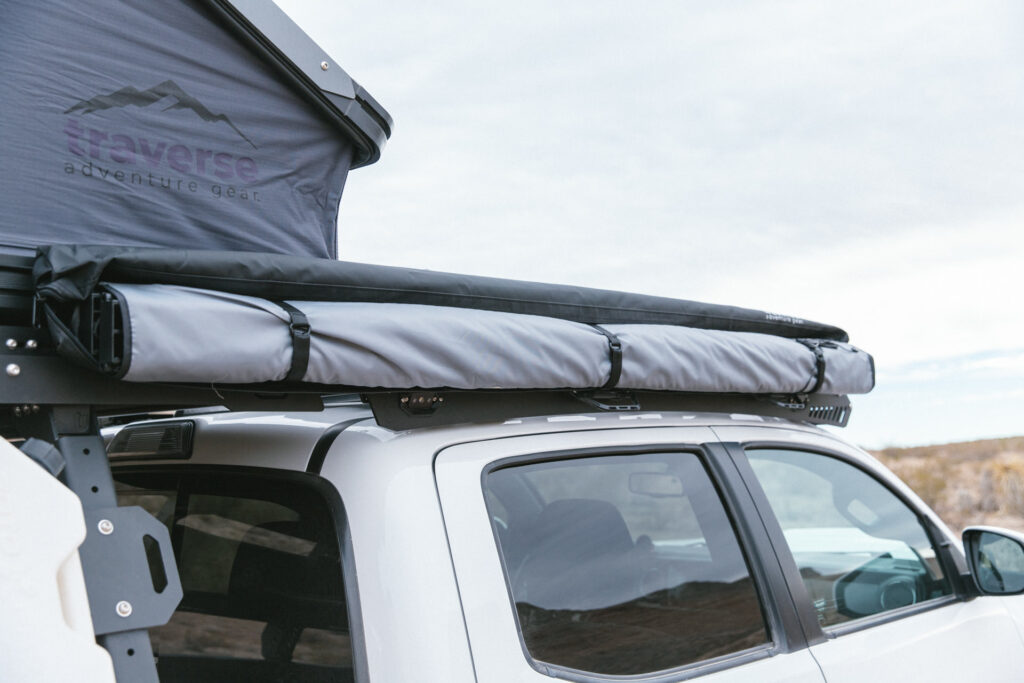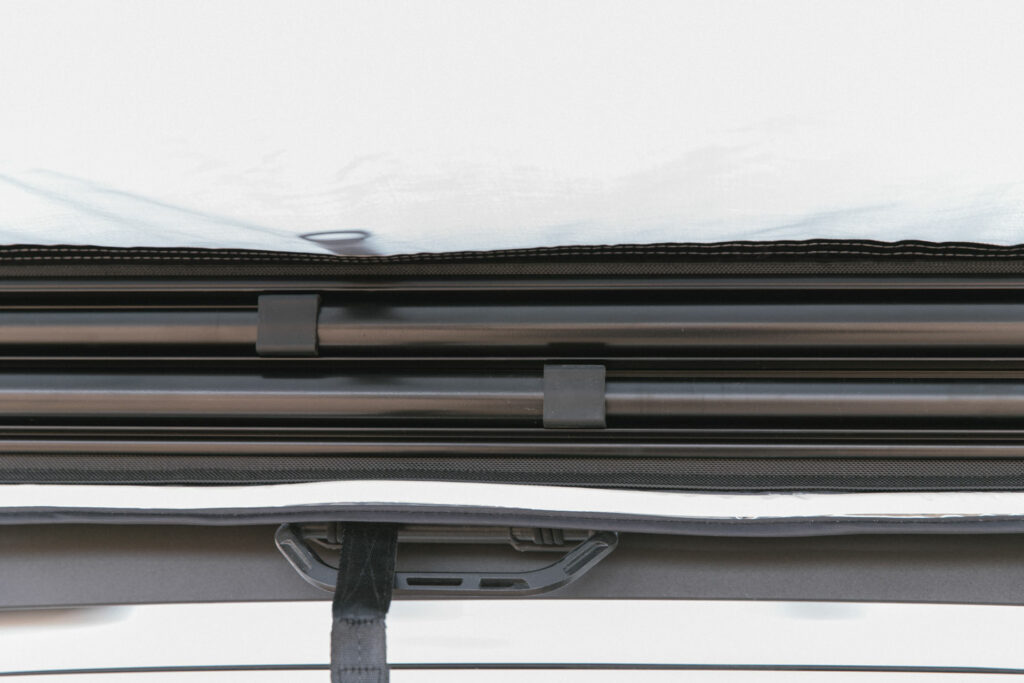 The Solar Eclipse Awning is easy to install, and its compact design fits seamlessly onto your vehicle and offers quick and effortless access. Measuring 6.5ft x 6.5ft, it comes with a universal mounting kit and is compatible with a range of roof racks. For optimal mounting, we suggest acquiring awning brackets from your roof rack manufacturer.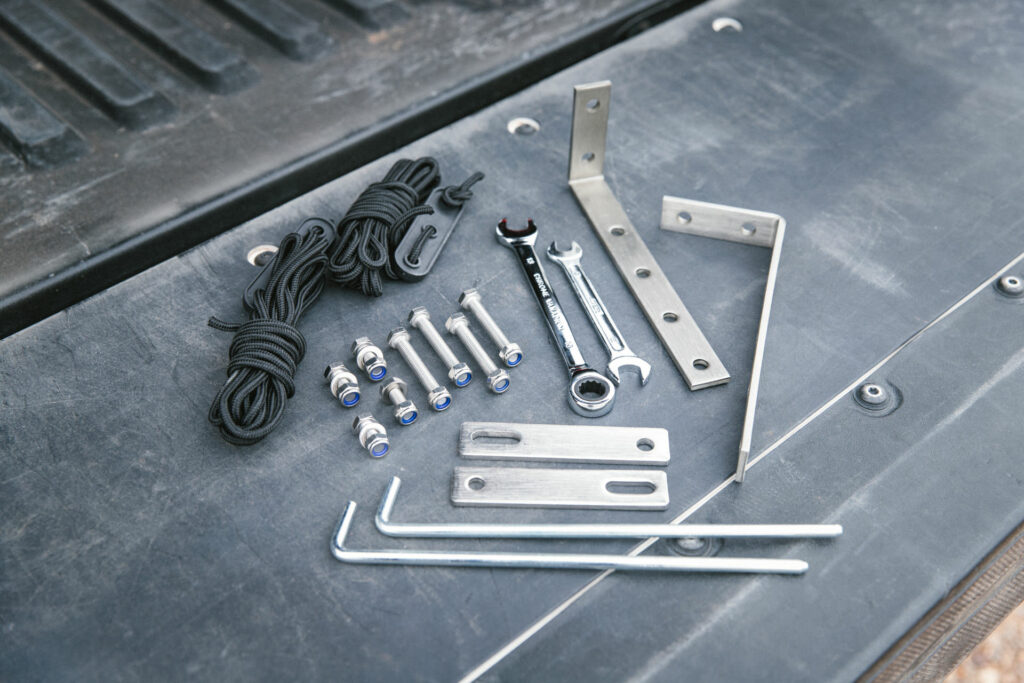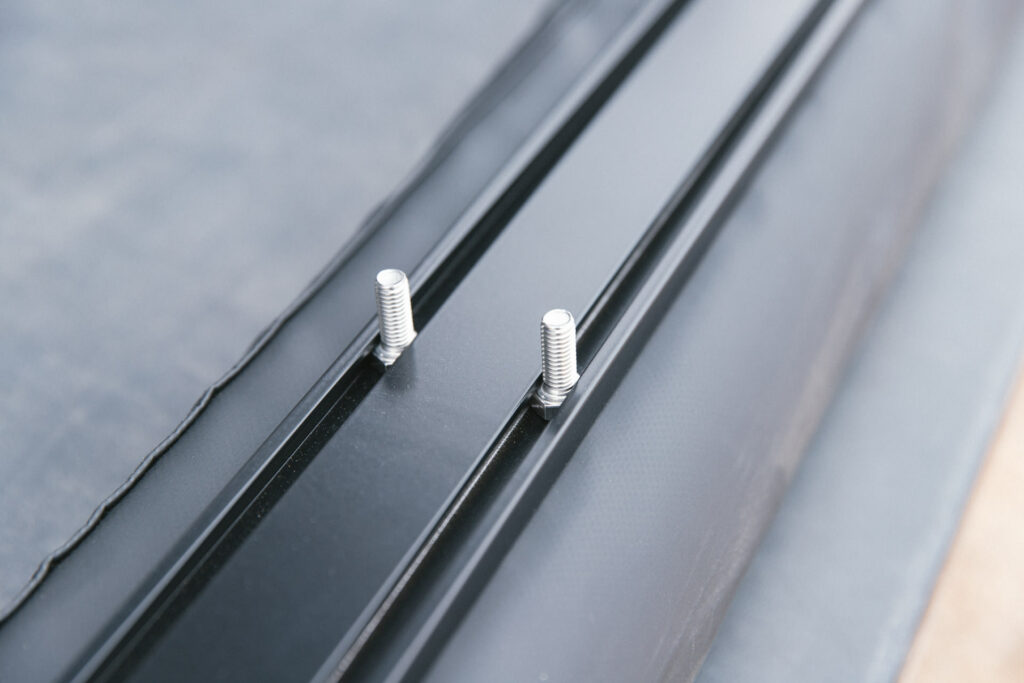 Invest In Your Adventures
The Solar Eclipse Awning is a fantastic investment for any adventure! With its durable, waterproof material and all-aluminum framing, you'll have a shelter solution that can handle even the toughest outdoor conditions. Plus, the universal mounting kit and easy setup make it the perfect, stress-free option for enjoying the great outdoors in comfort and protection. Wherever your adventures take you, the Solar Eclipse Awning will be there to provide you with reliable shade and protection!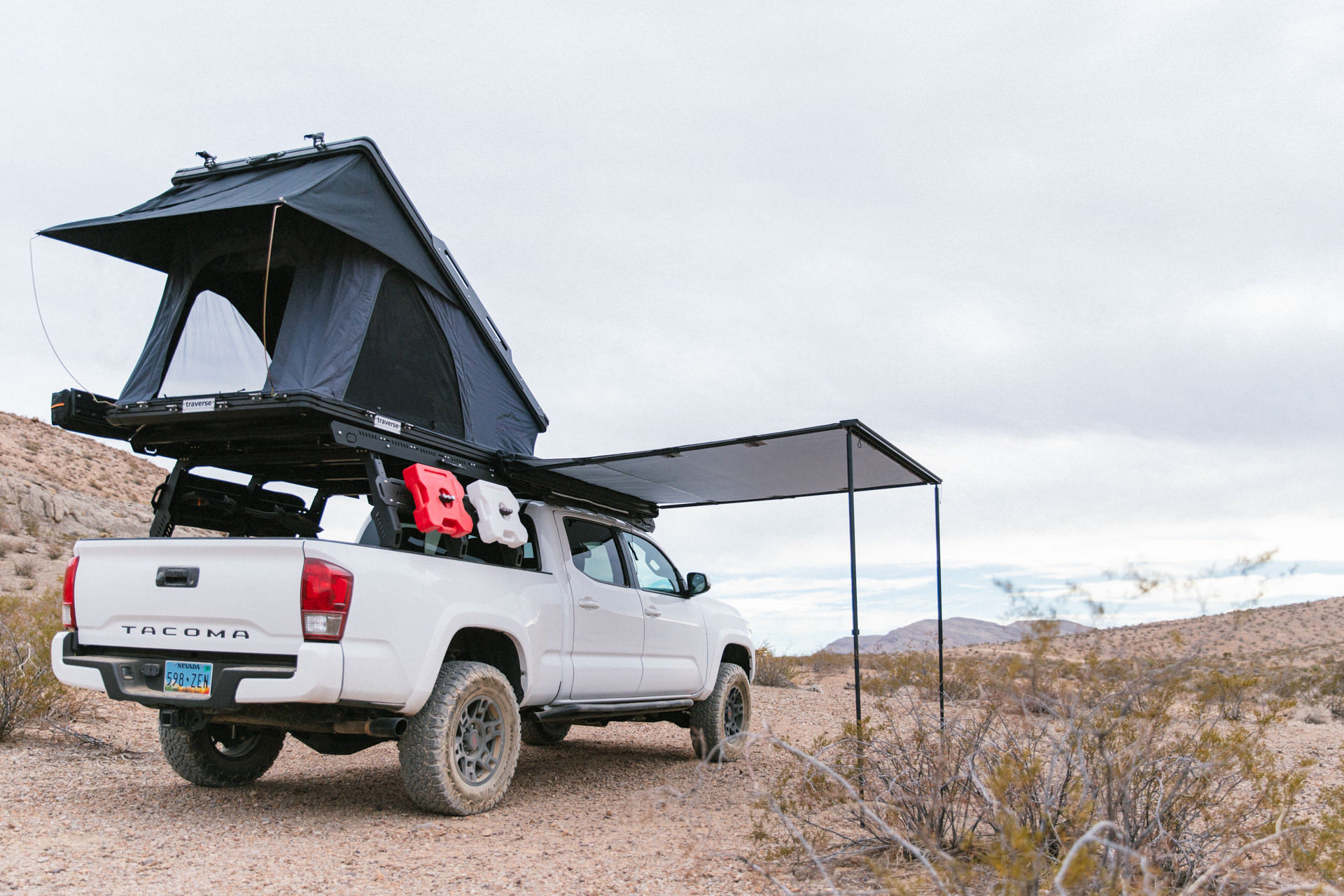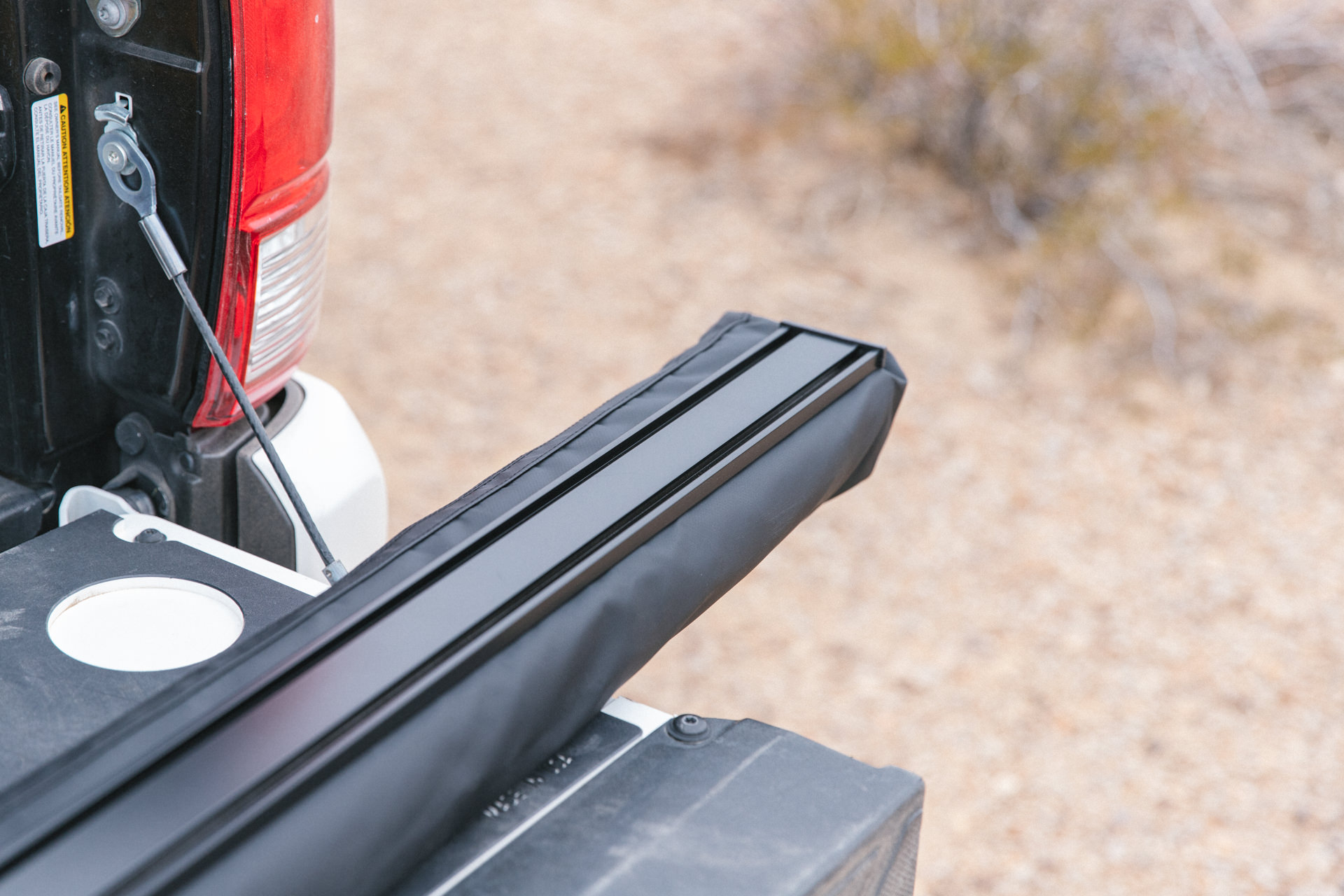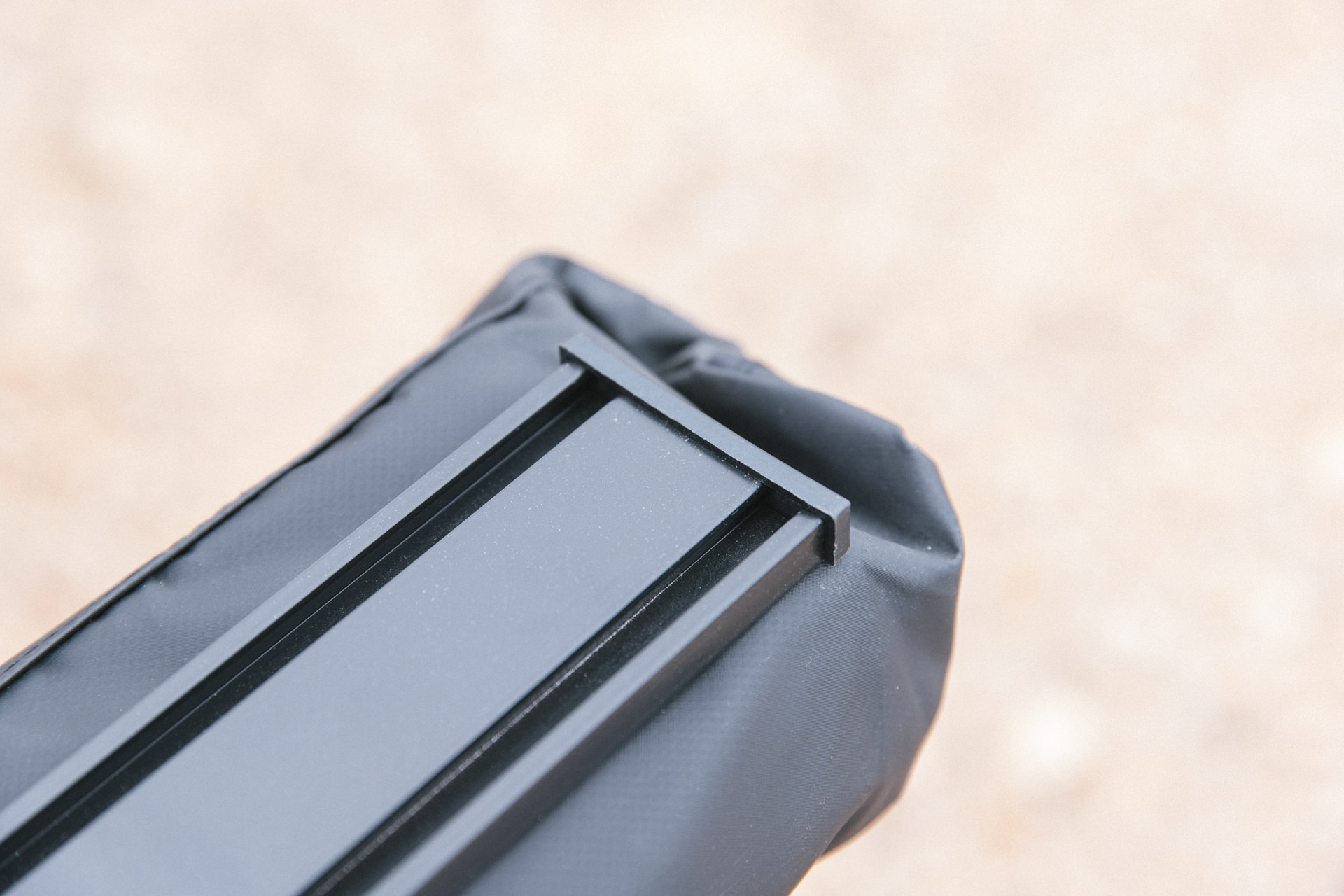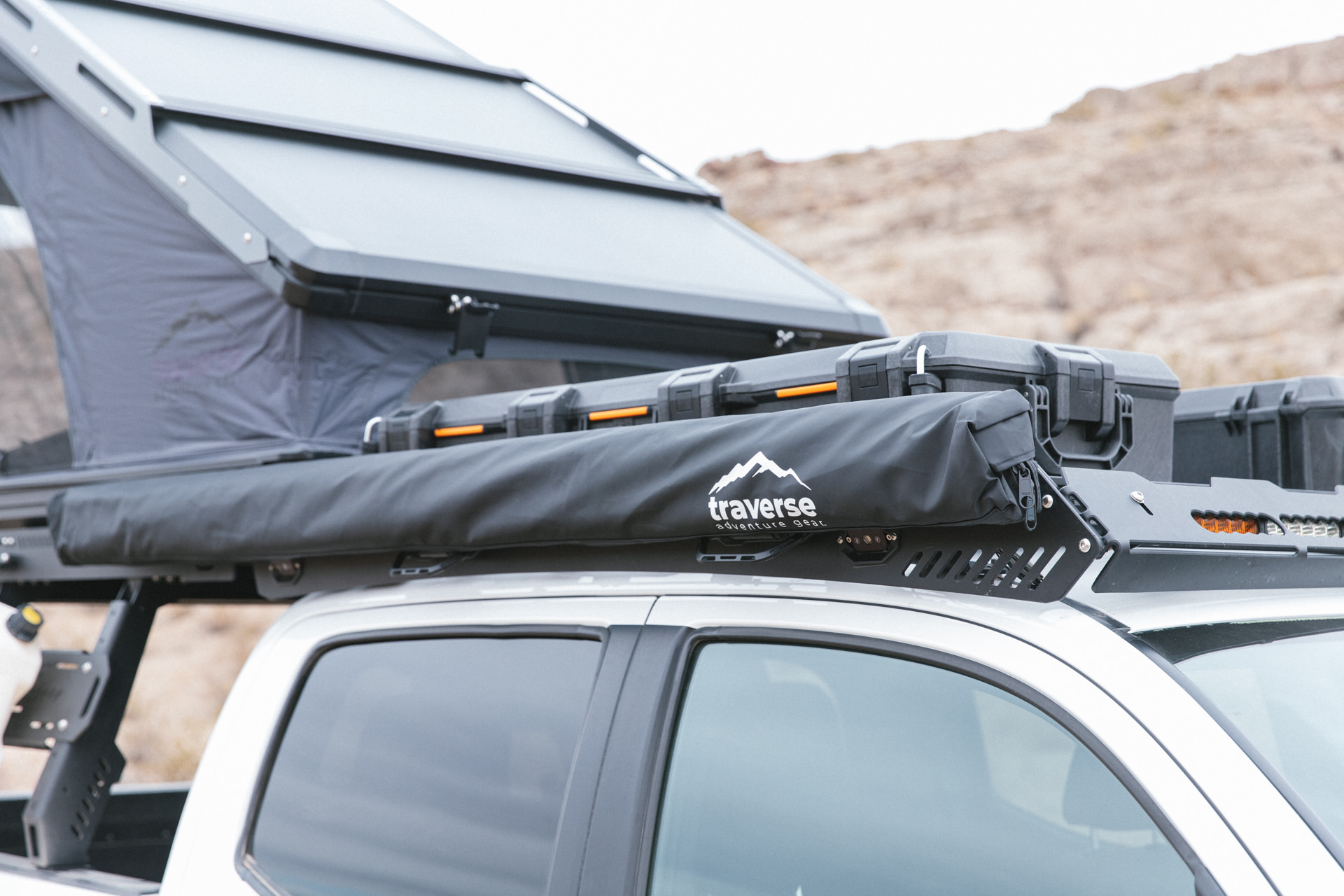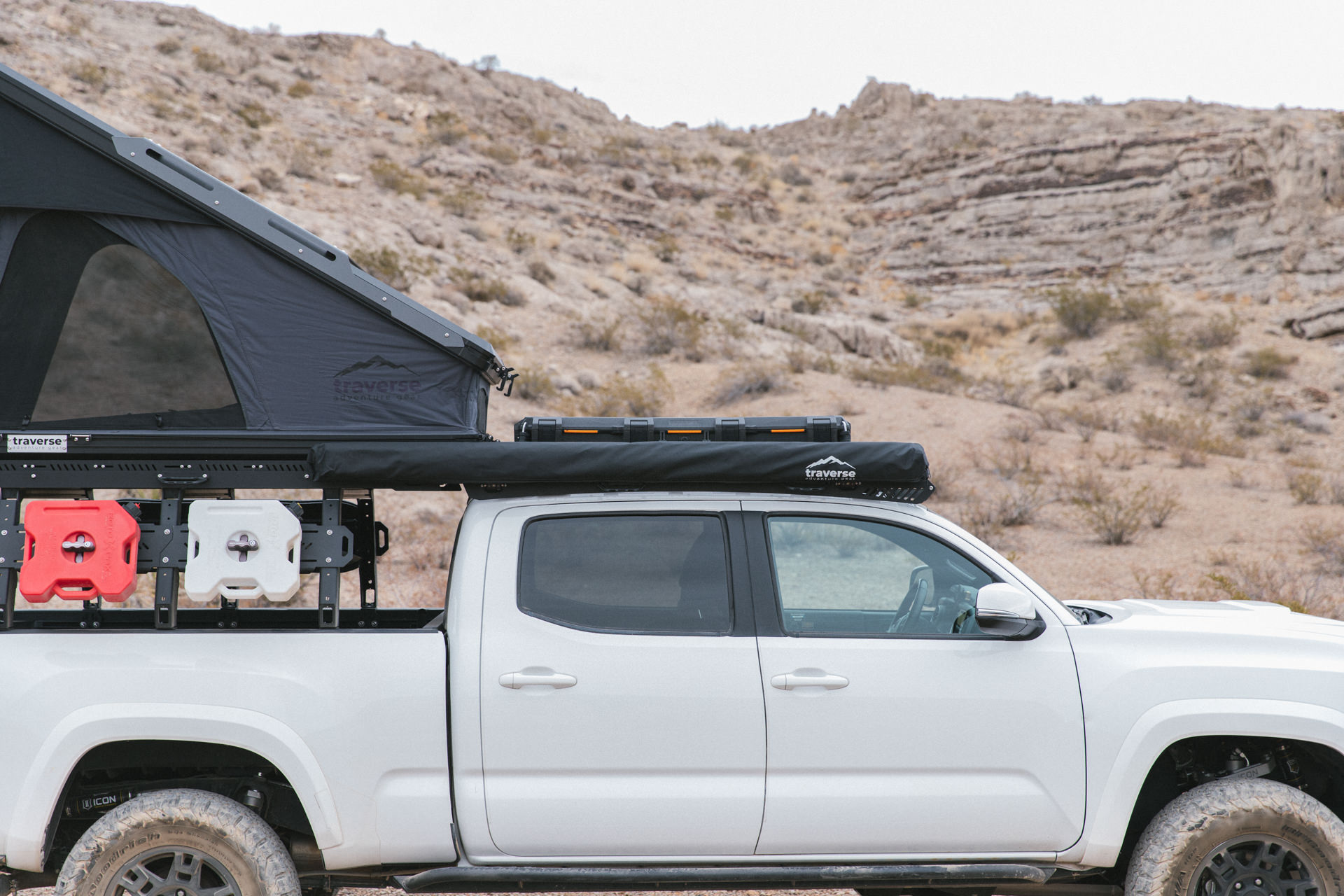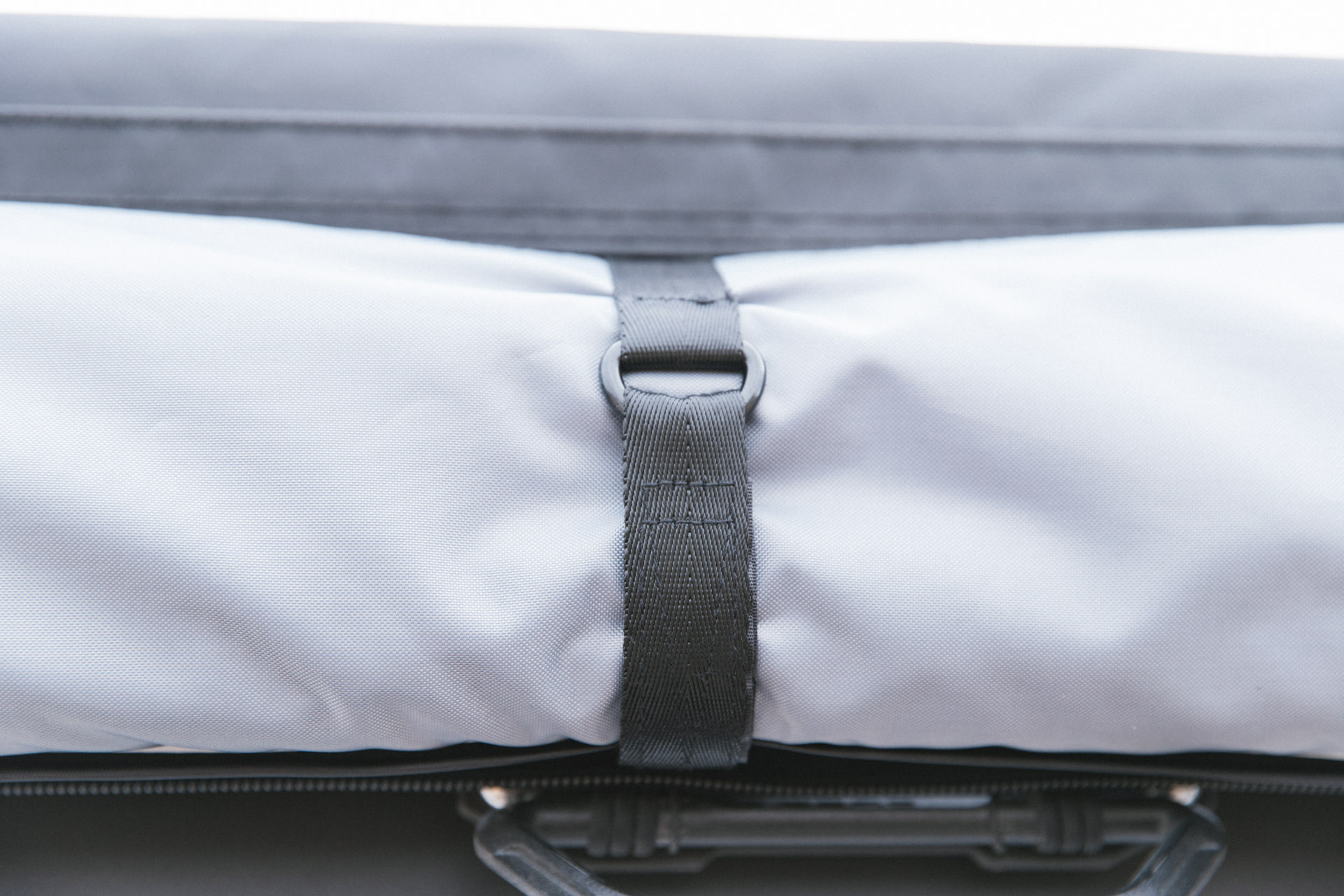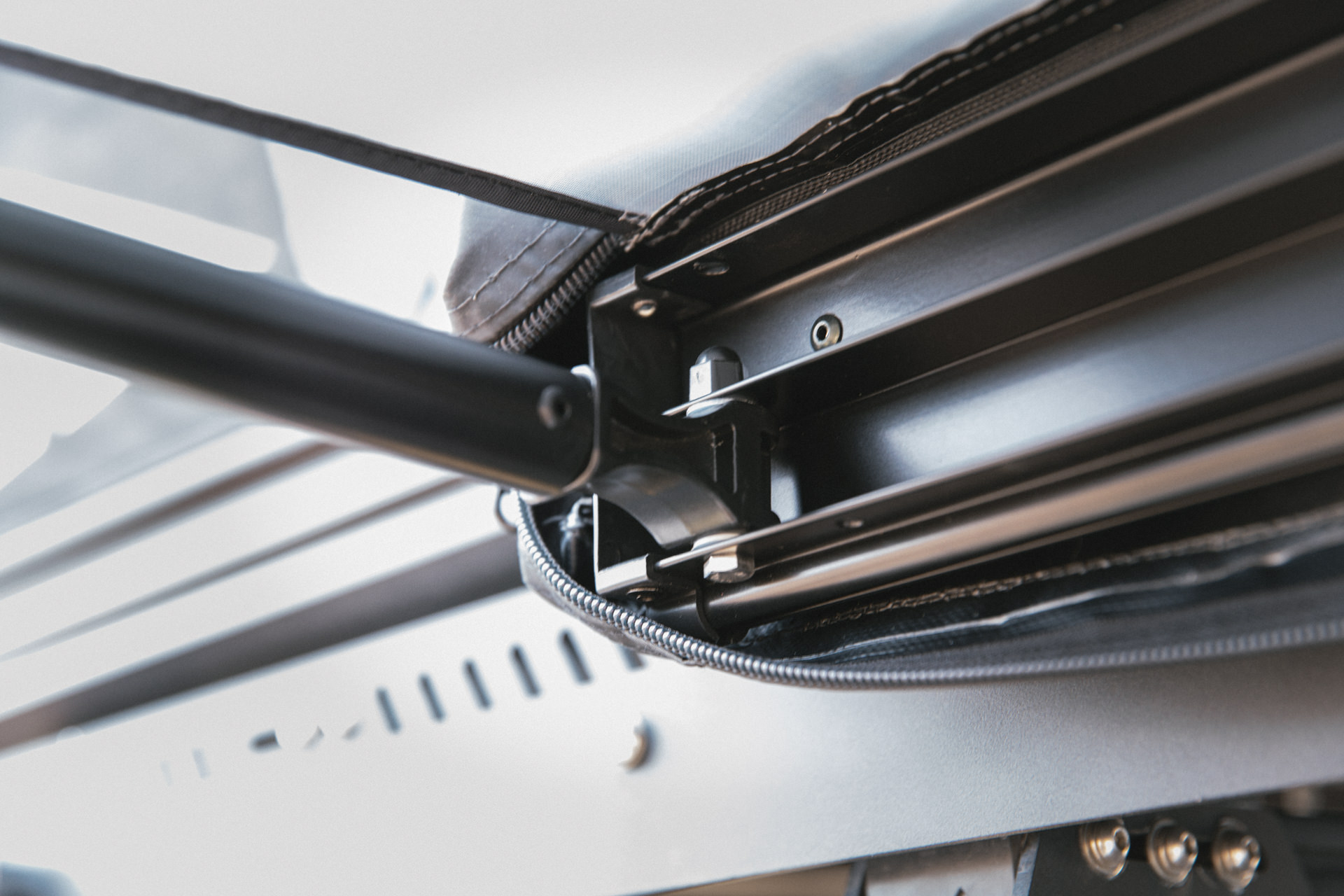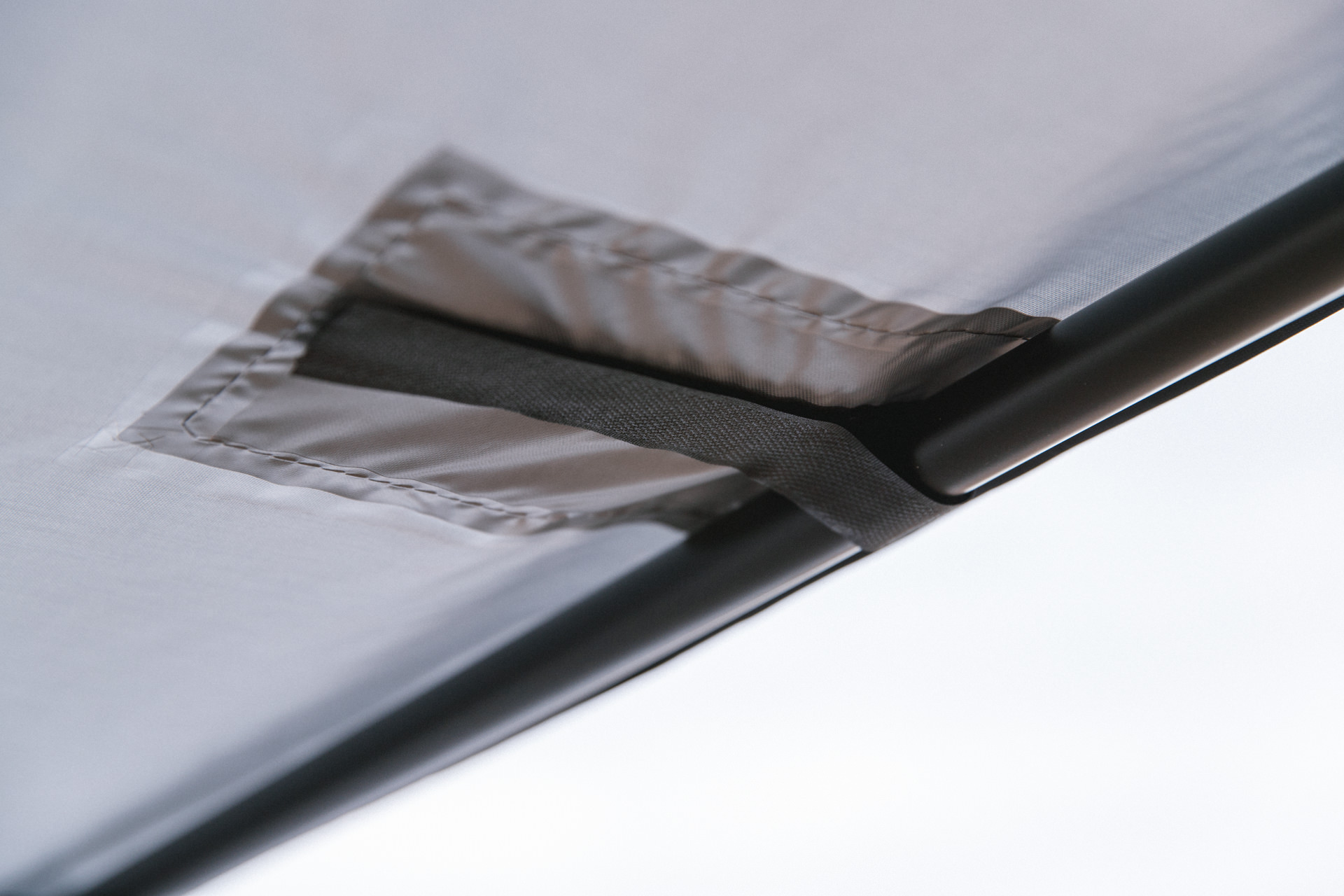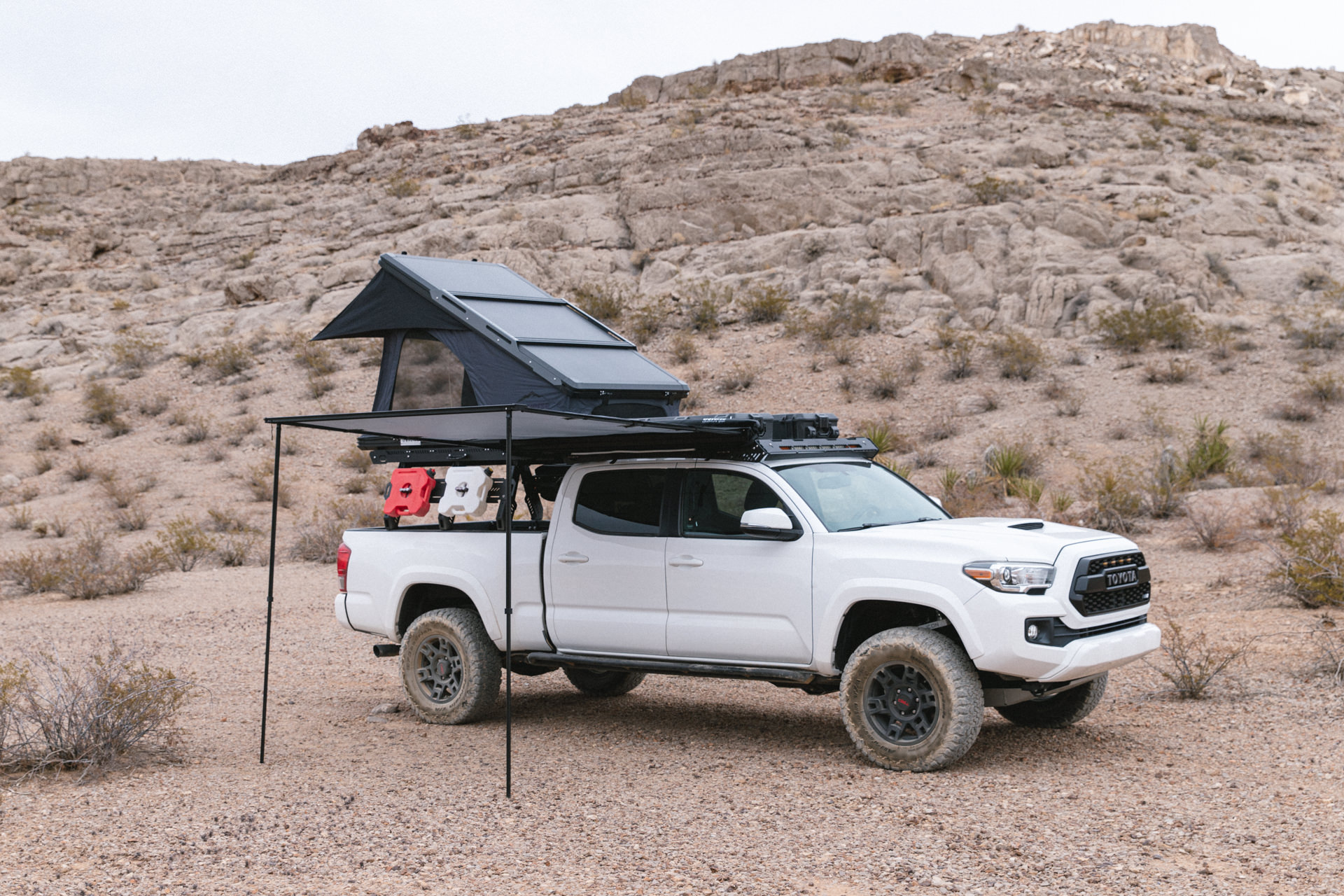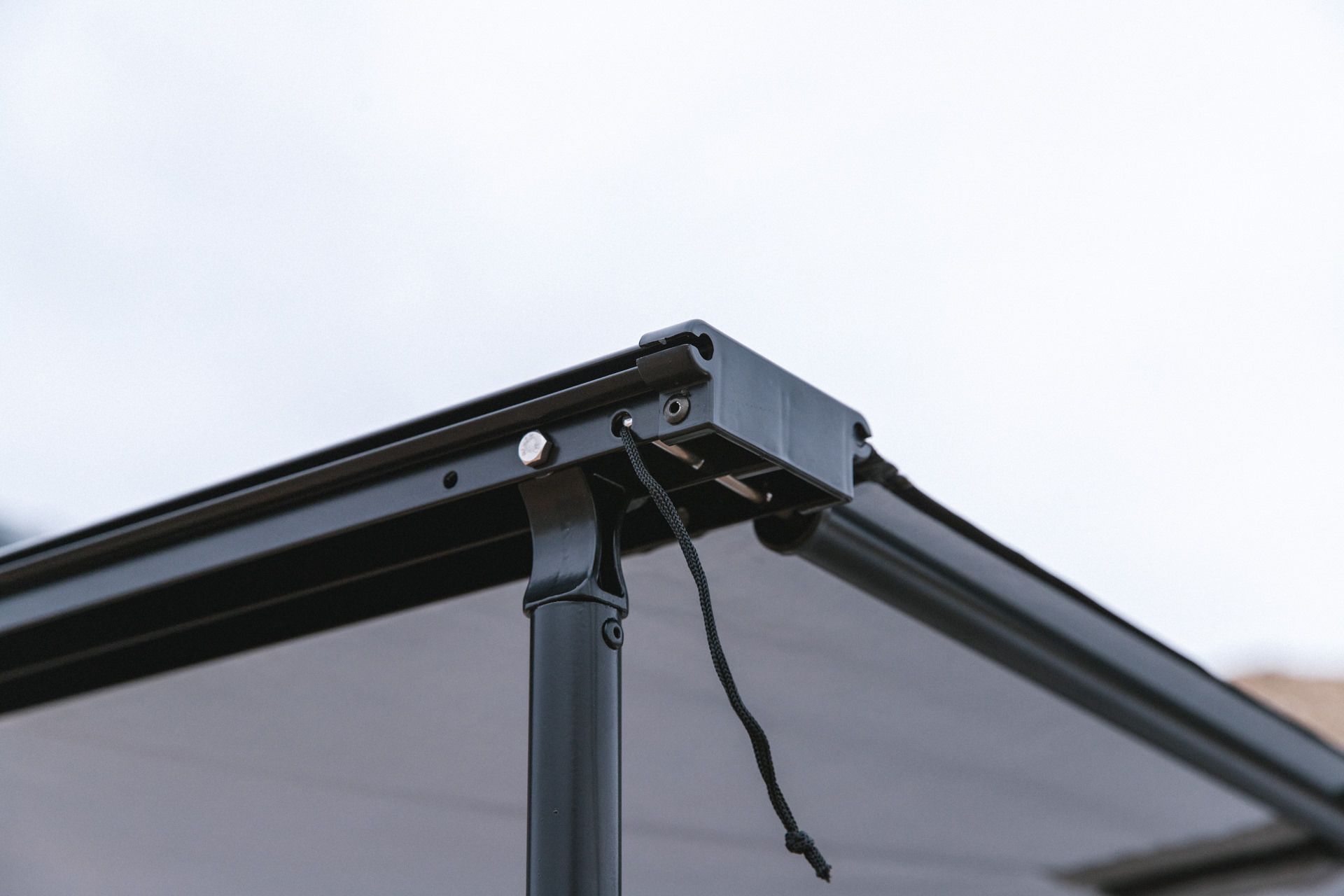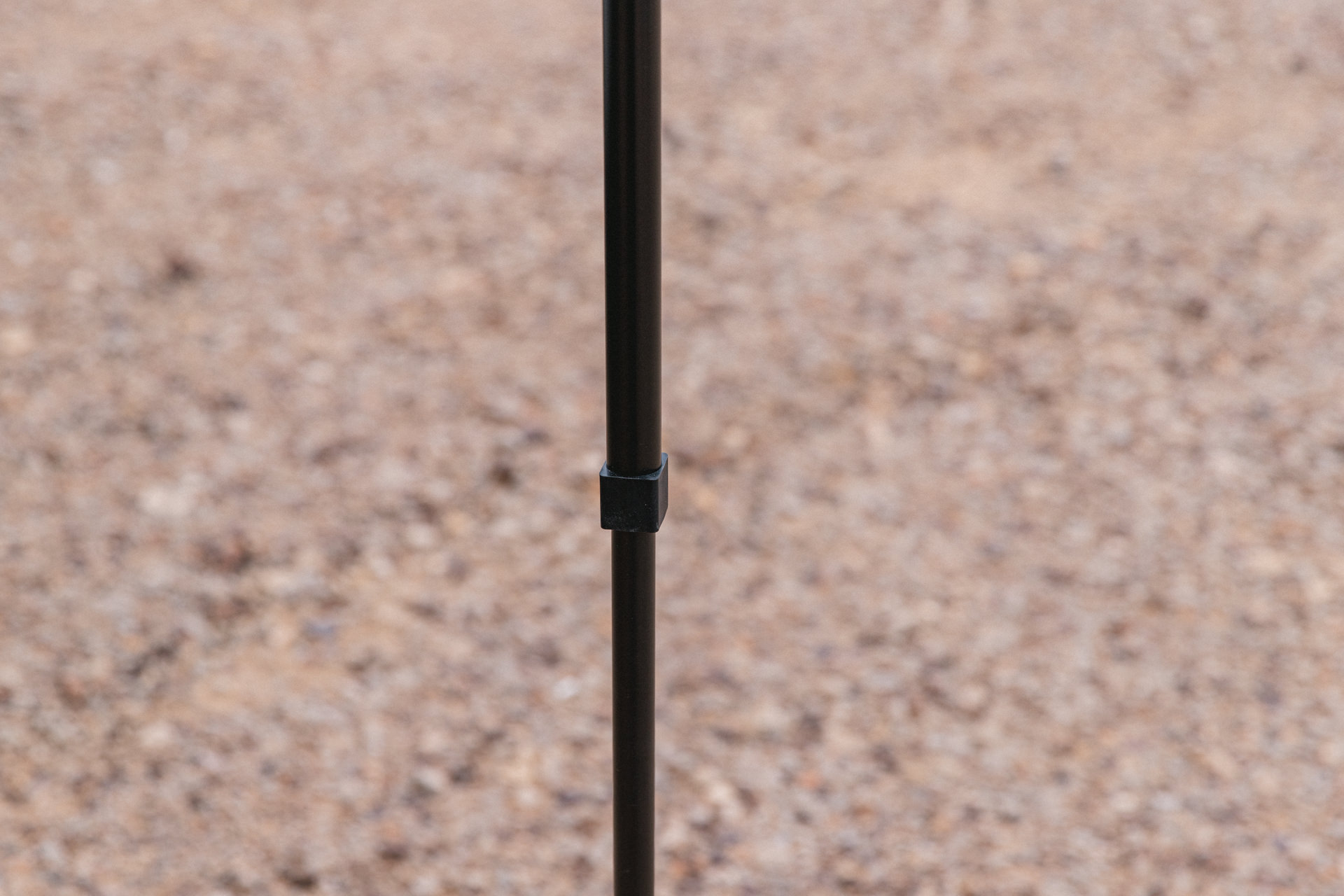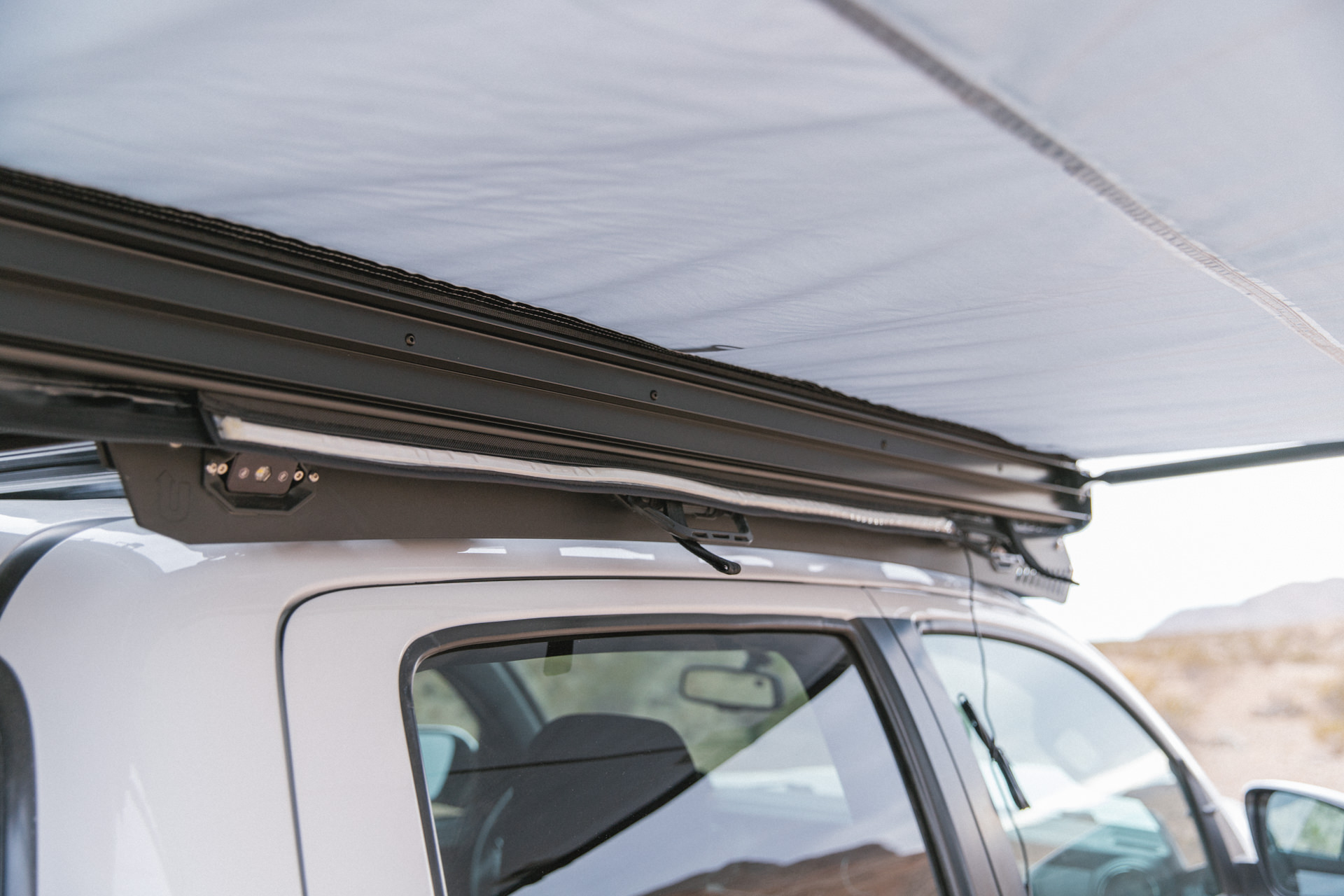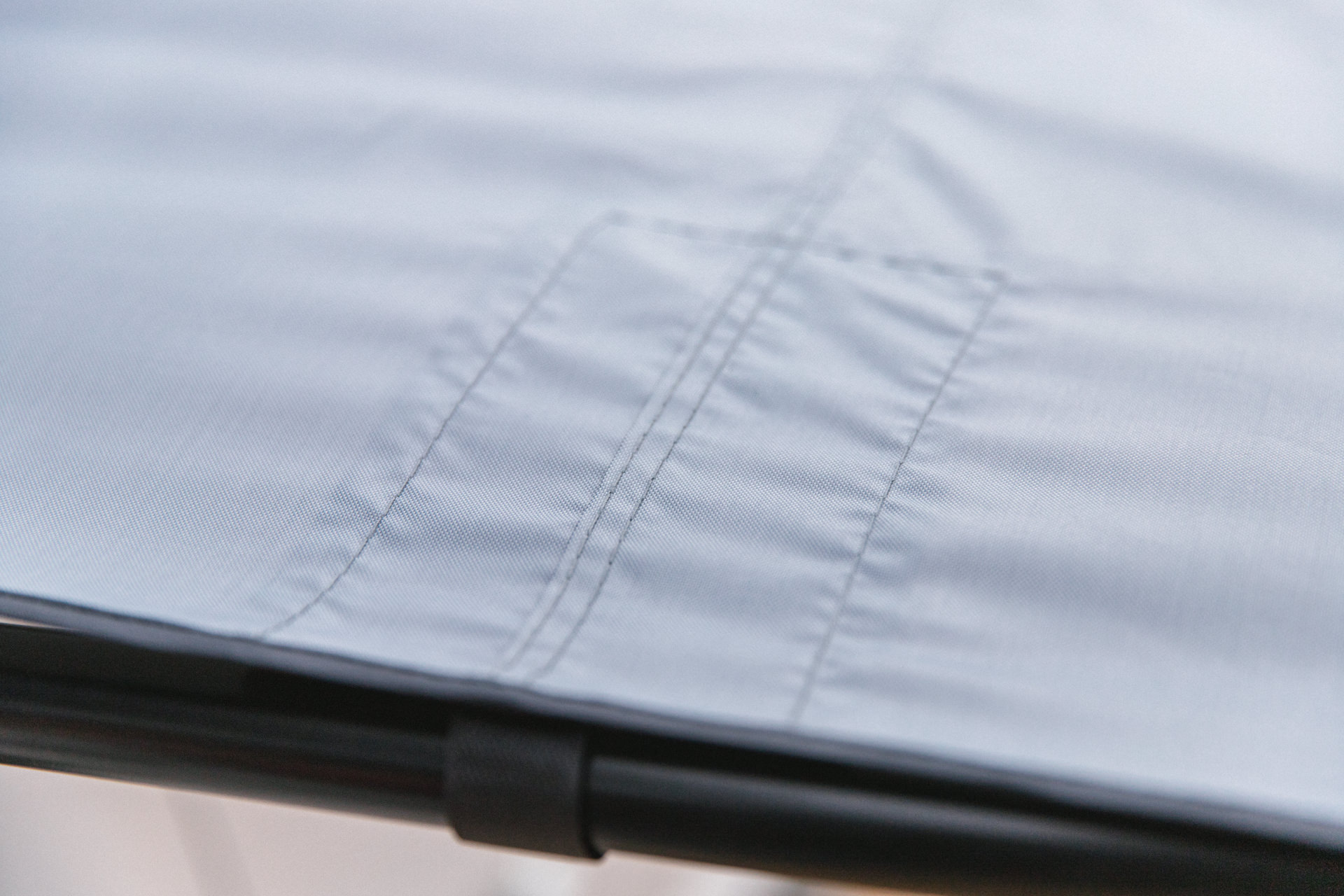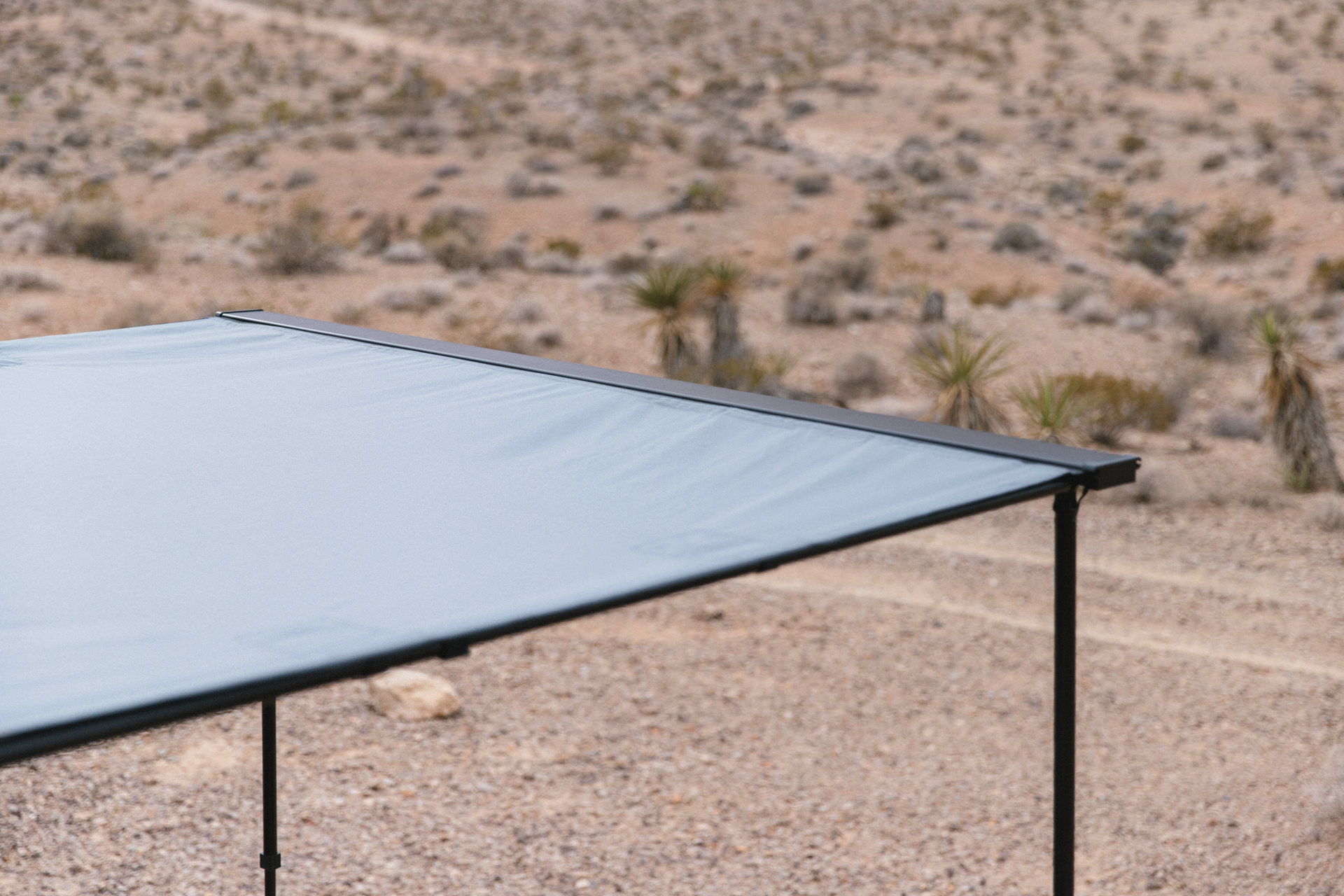 Safeguard yourself from the sun and elements in style with the Solar Eclipse Awning, the ultimate accessory for all outdoor excursions.