The Hideaway Privacy Shower Tent
Experience the ultimate in outdoor privacy
Introducing the ultimate in outdoor privacy – The Hideaway! This innovative shower, bathroom, and changing room is perfect for any adventure, providing a quick and easy way to set up a private place no matter where you are.
Adventure-Ready Construction
Made from black anodized aluminum, lined with waterproof 420D Oxford, and a sleek and heavy-duty SBS zippered PVC travel cover; The Hideaway Privacy Tent is built to withstand the elements.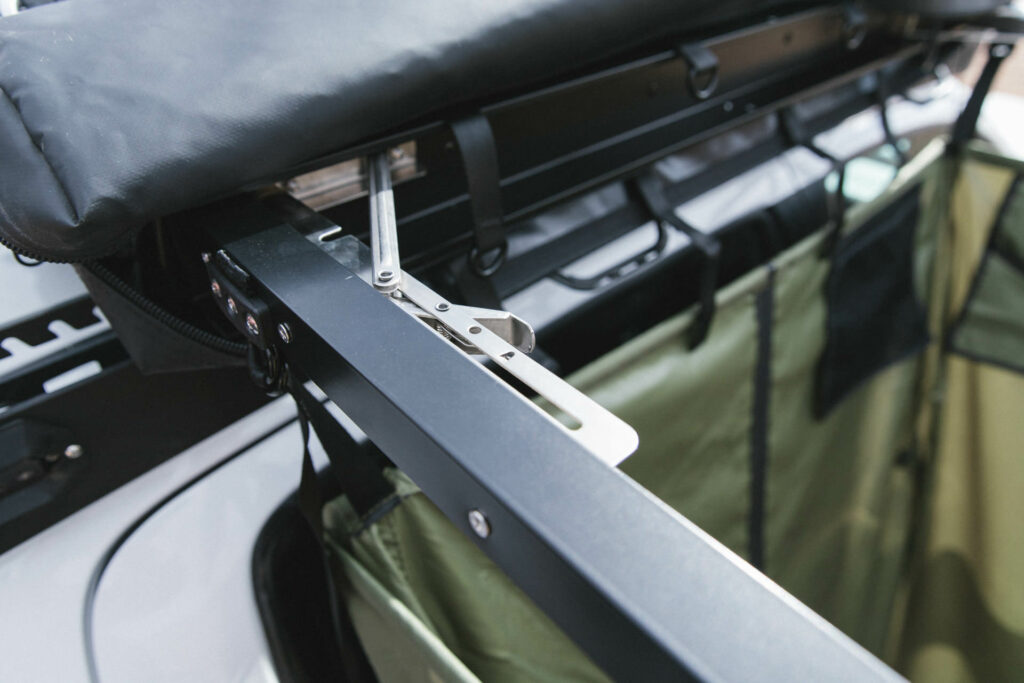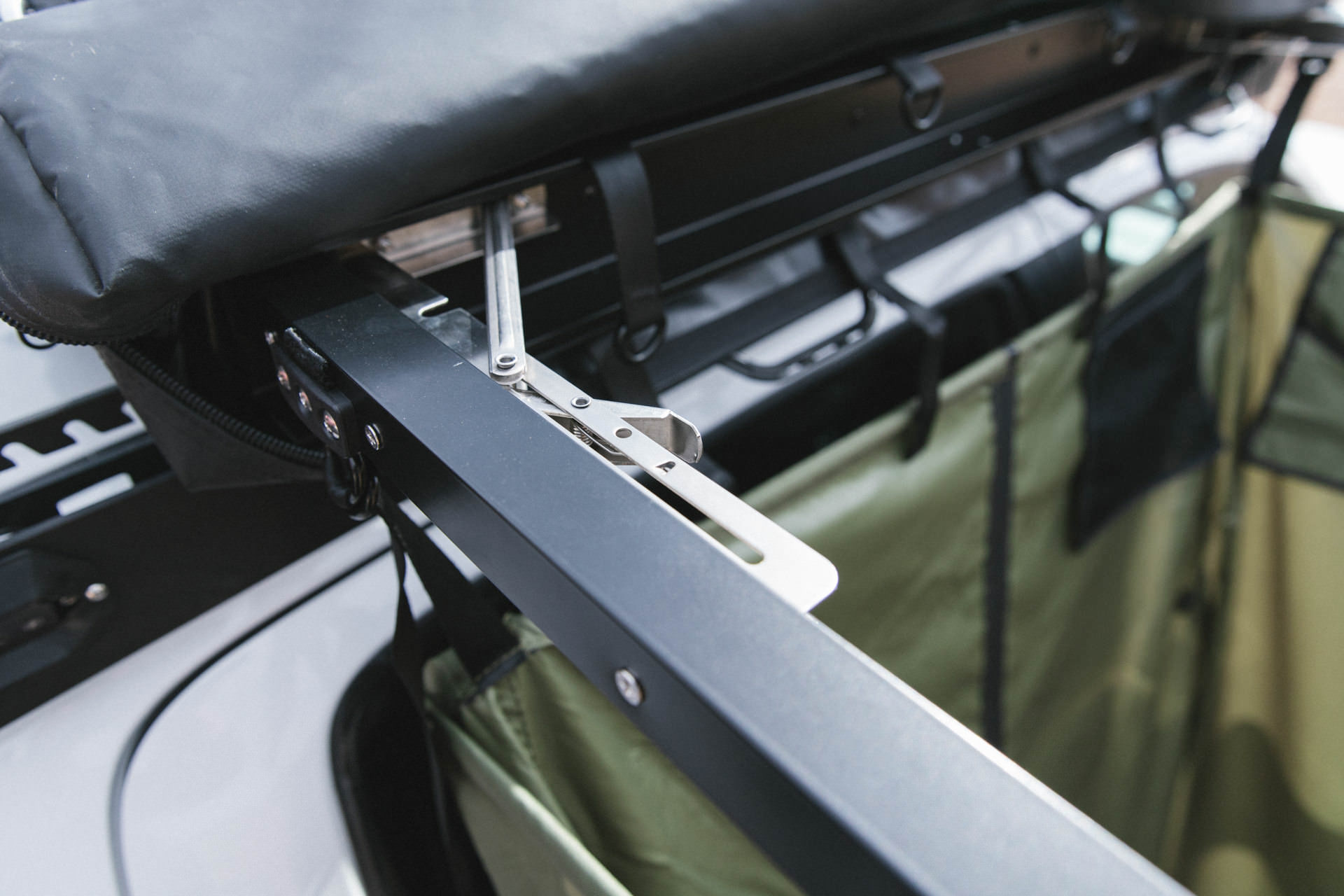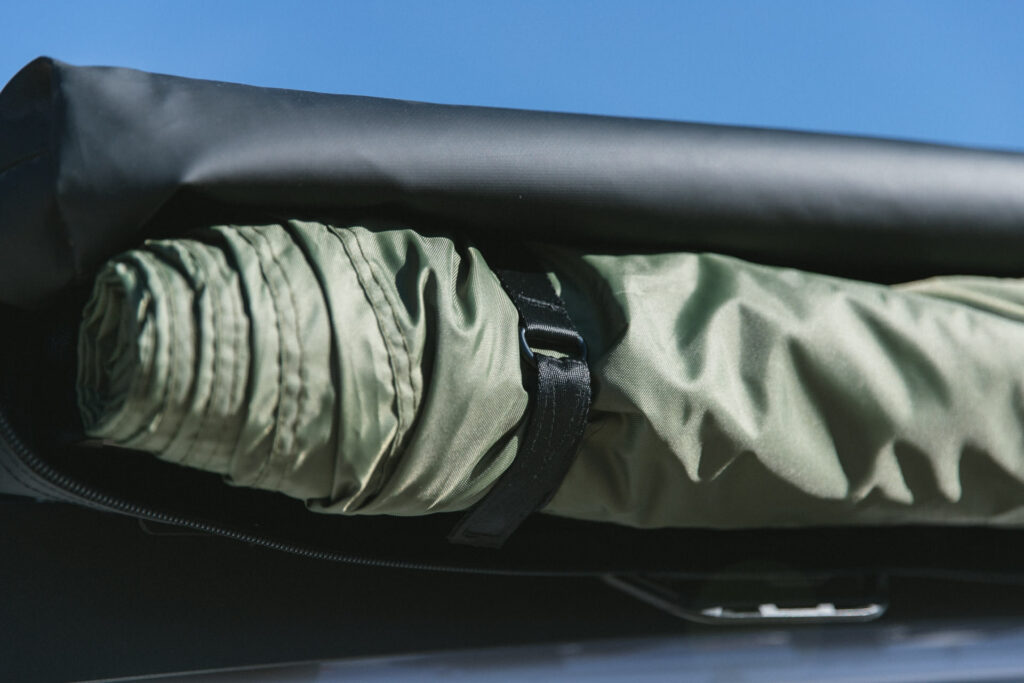 Say goodbye to limited access and hello to ultimate convenience with The Hideaway Privacy Shower Tent! Unlike similar products from other companies our tent is equipped with two full height entries; one on the outer front corner and one inside allowing for quick and easy access to get in and out of the tent as well as your vehicle. And with its stainless steel press release lockable hinges, you'll enjoy unbeatable stability and ease of use. The integrated LED light strip is designed to provide both illumination and safety so you can step into the night with confidence.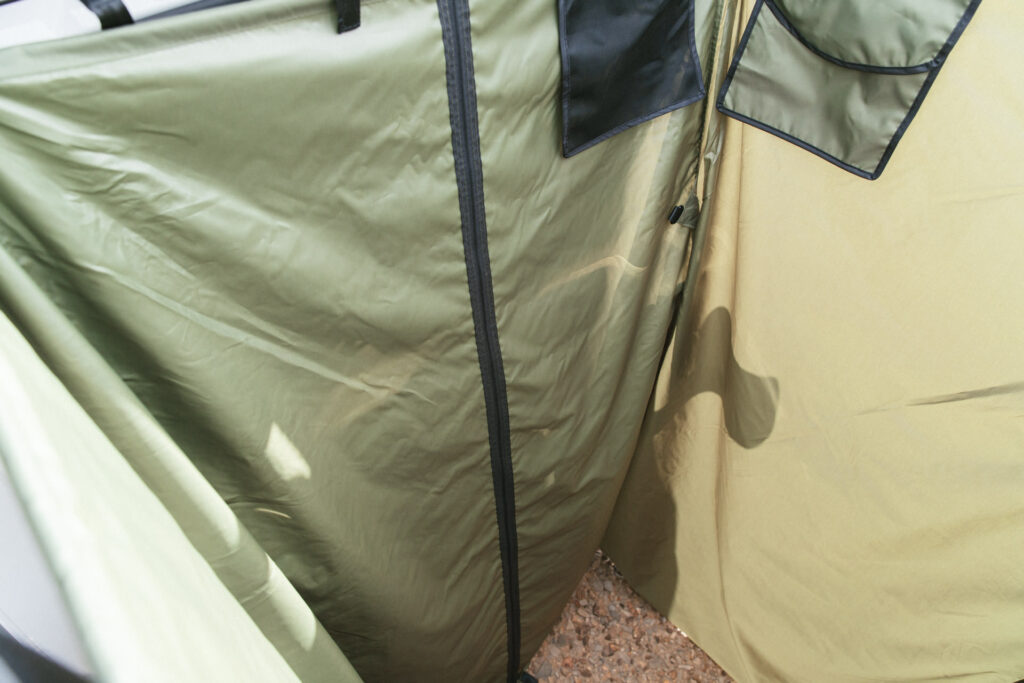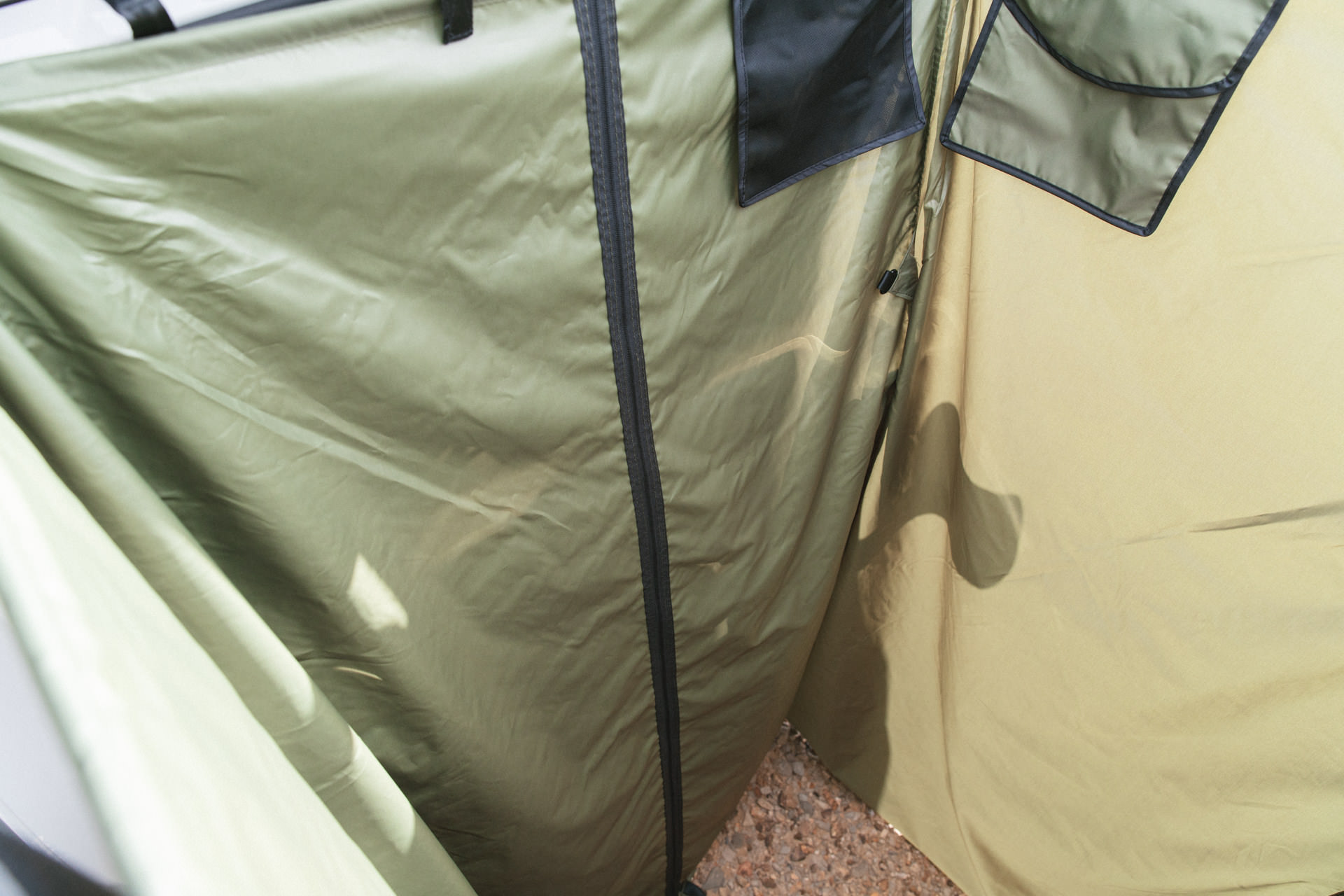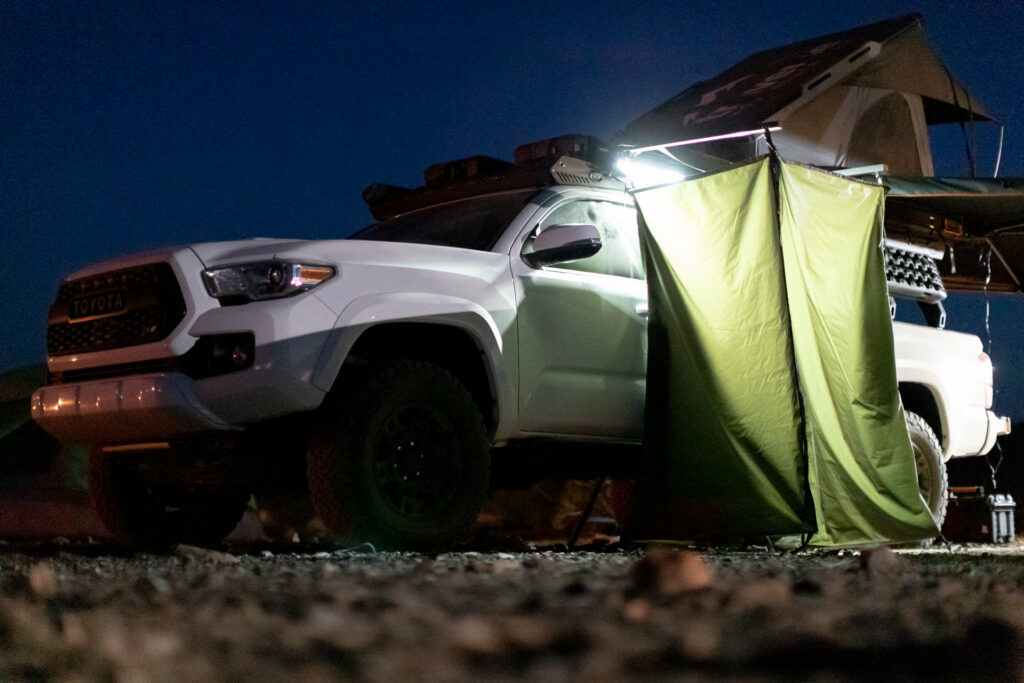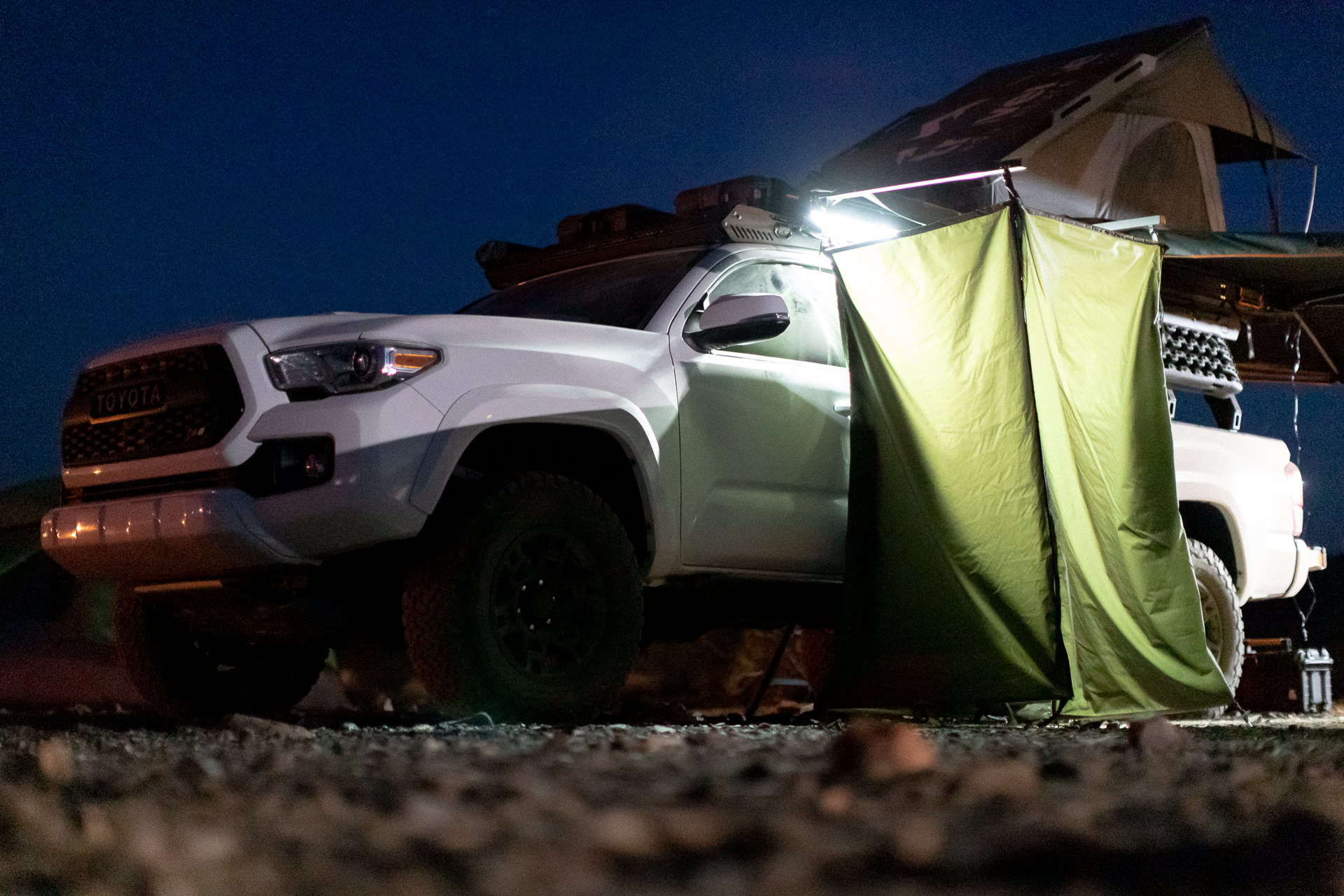 The shower tent features a spacious 40 x 40 x 70 inch curtain drop with weighted bottom hems and zippered entry for privacy. It has multiple heavy-duty anchor points for added stability and is adjustable to a variety of height settings. The tent also has convenient storage options including two pockets for personal items, a mesh pocket, and a water proof pouch. A hook for hanging your shower bag or hose nozzles and a detachable cord for hanging a towel or clothing are also included.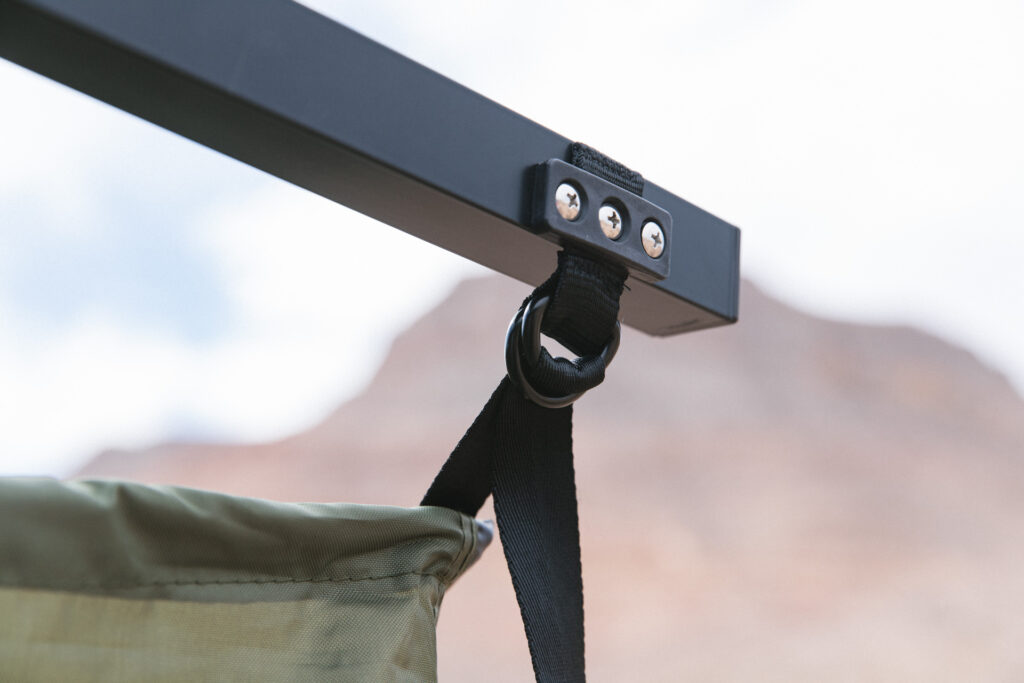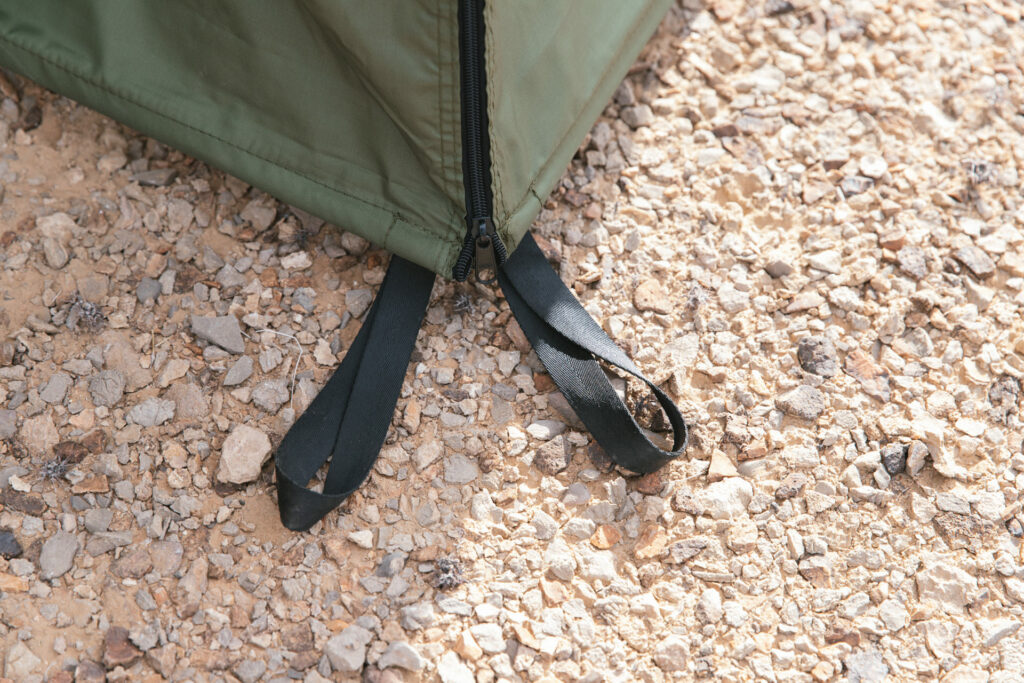 The Hideaway is easy to install, and its compact design fits seamlessly onto your vehicle and offers quick and effortless access. Measuring 42 inches, it comes with a universal mounting kit and is compatible with a range of roof racks. For optimal mounting, we suggest acquiring awning brackets from your roof rack manufacturer.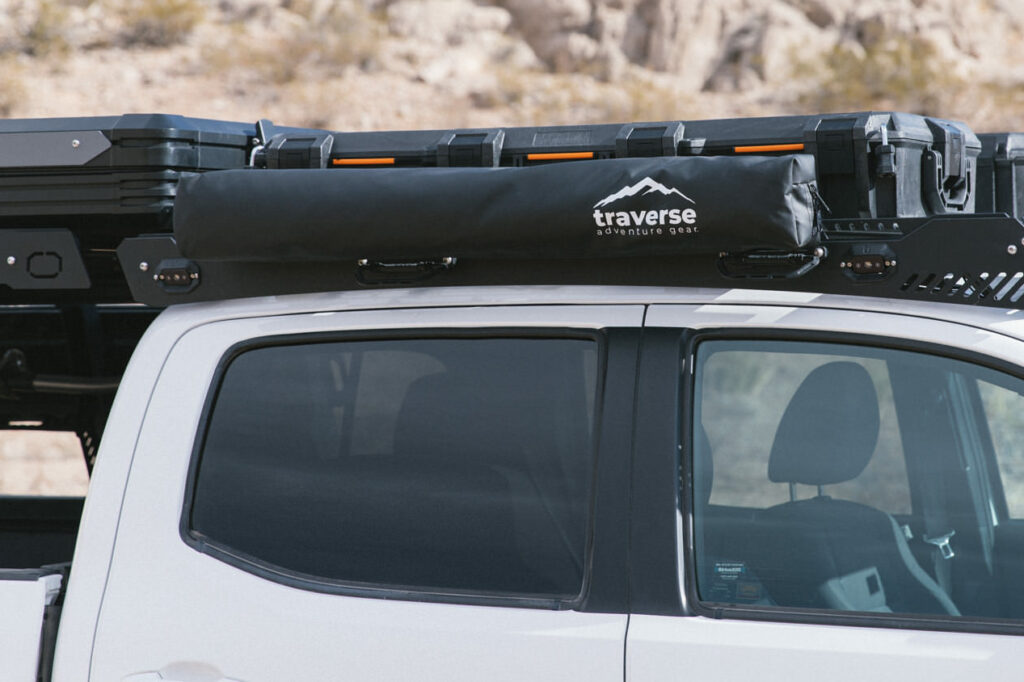 Invest In Your Adventures
Invest in The Hideaway Privacy Tent and say goodbye to awkward public showers and uncomfortable bathroom experiences while camping or overlanding. With its durable construction and weather-resistant design, you can enjoy a private and secure place to shower, change, or use the bathroom no matter where your adventures take you. Don't miss out on this game-changing gear – invest in The Hideaway Privacy Tent today and experience the comfort and privacy you deserve on your next outdoor adventure.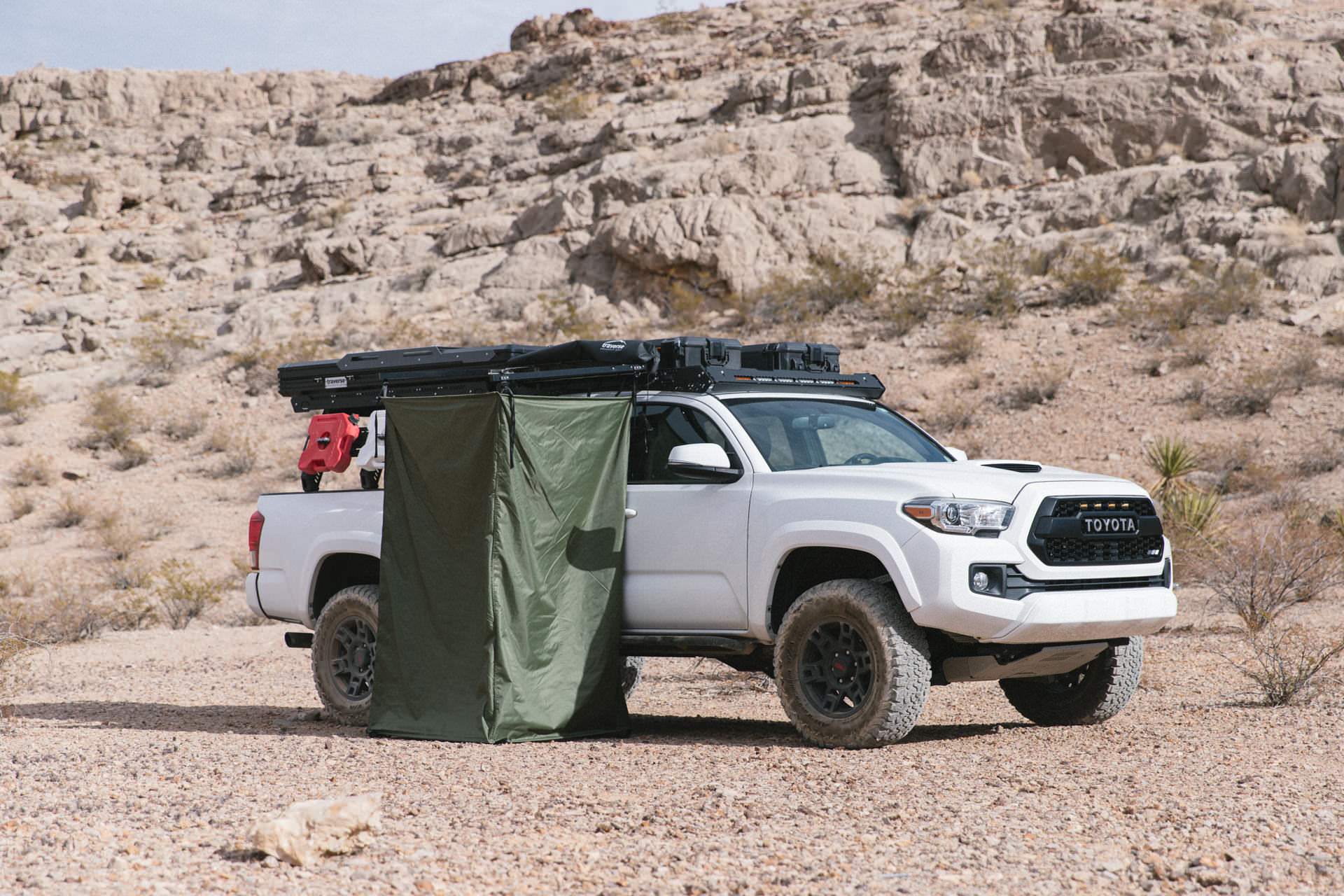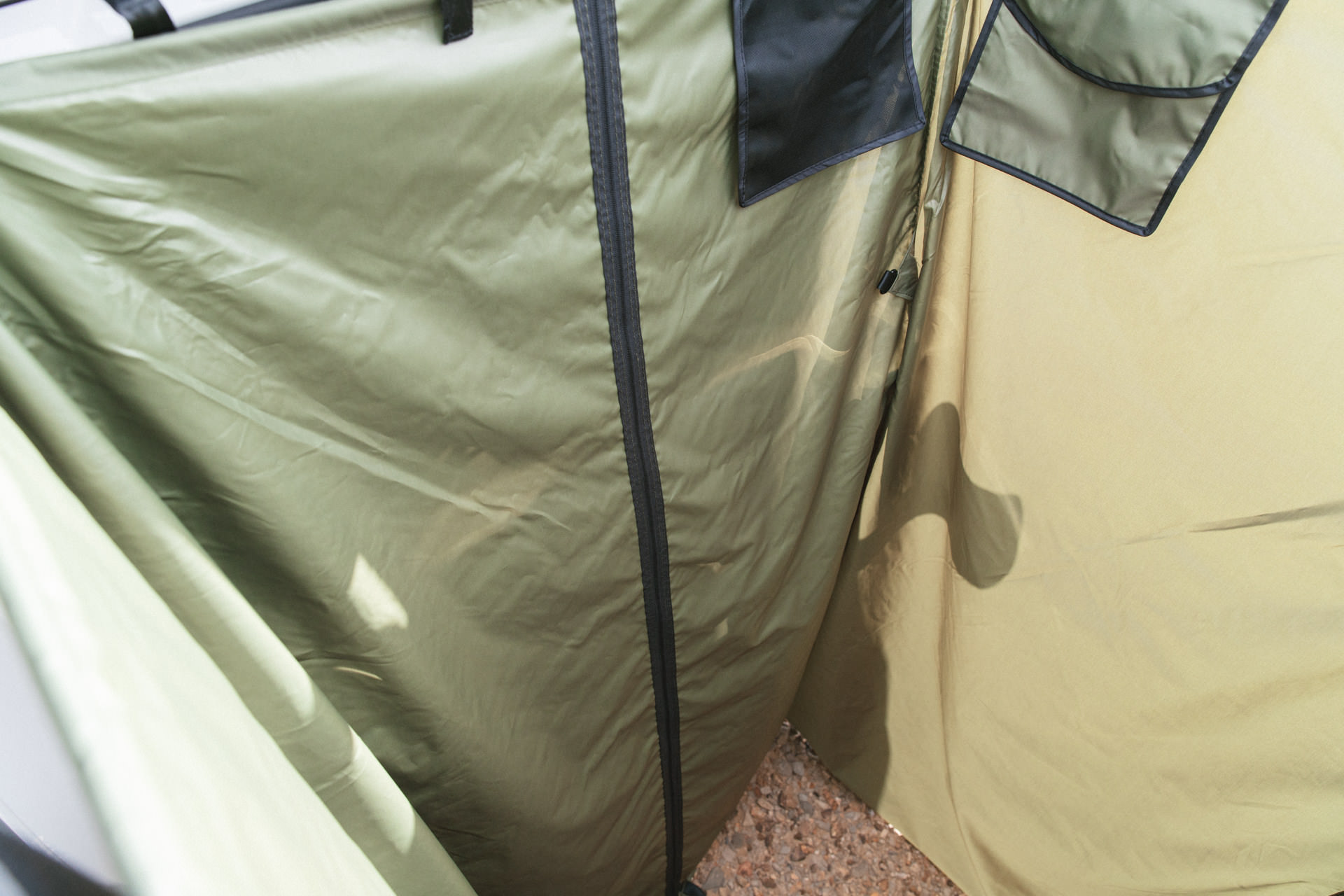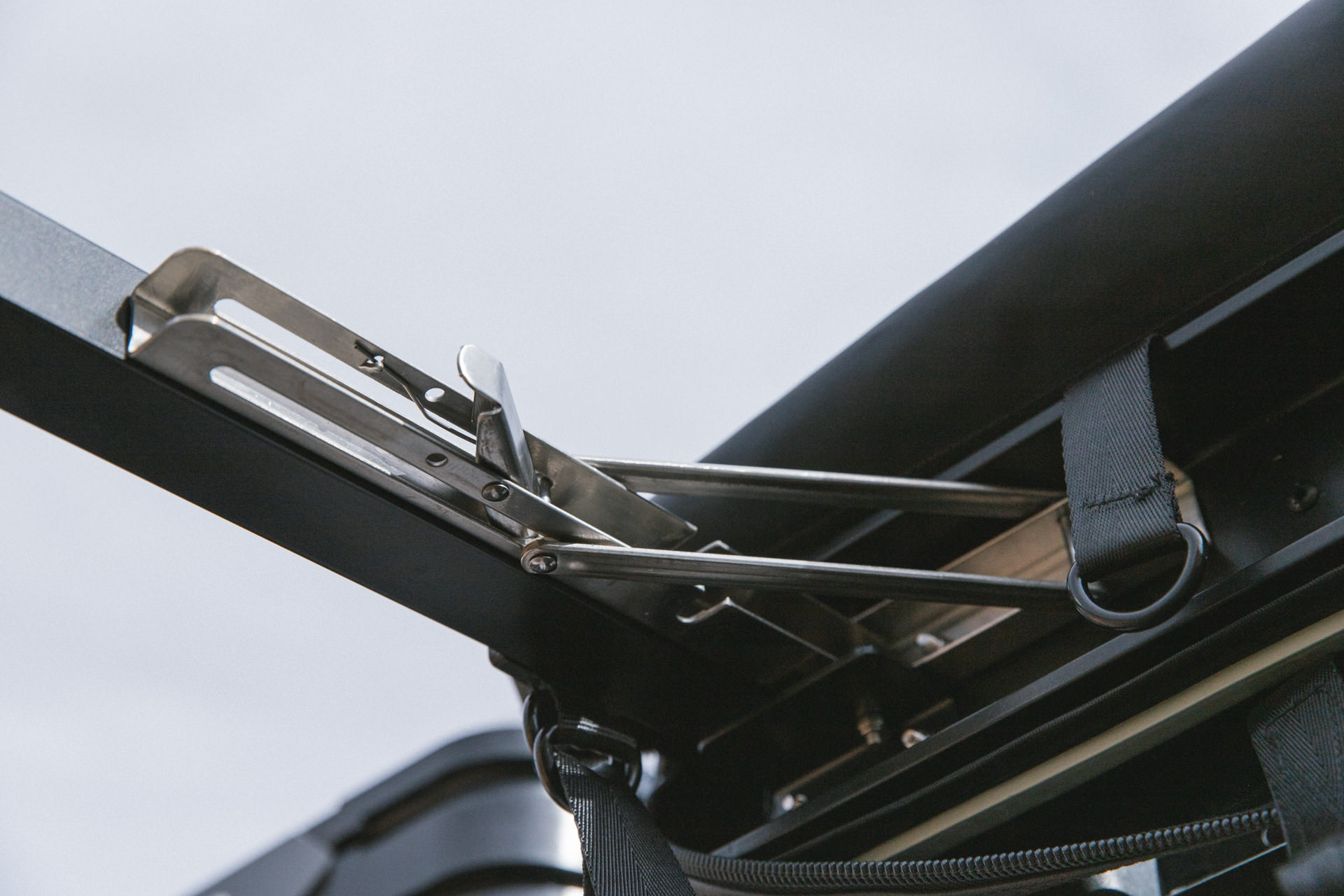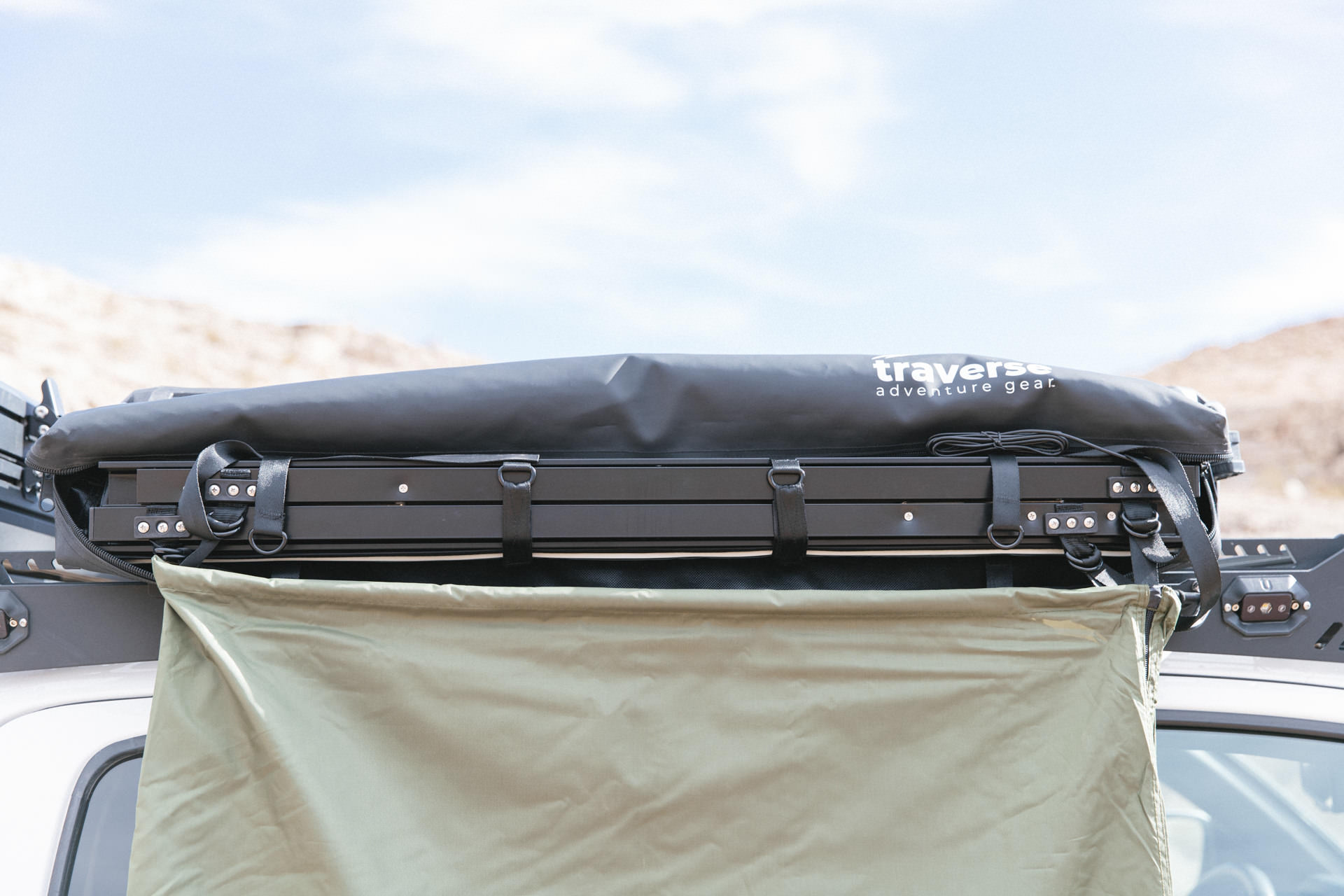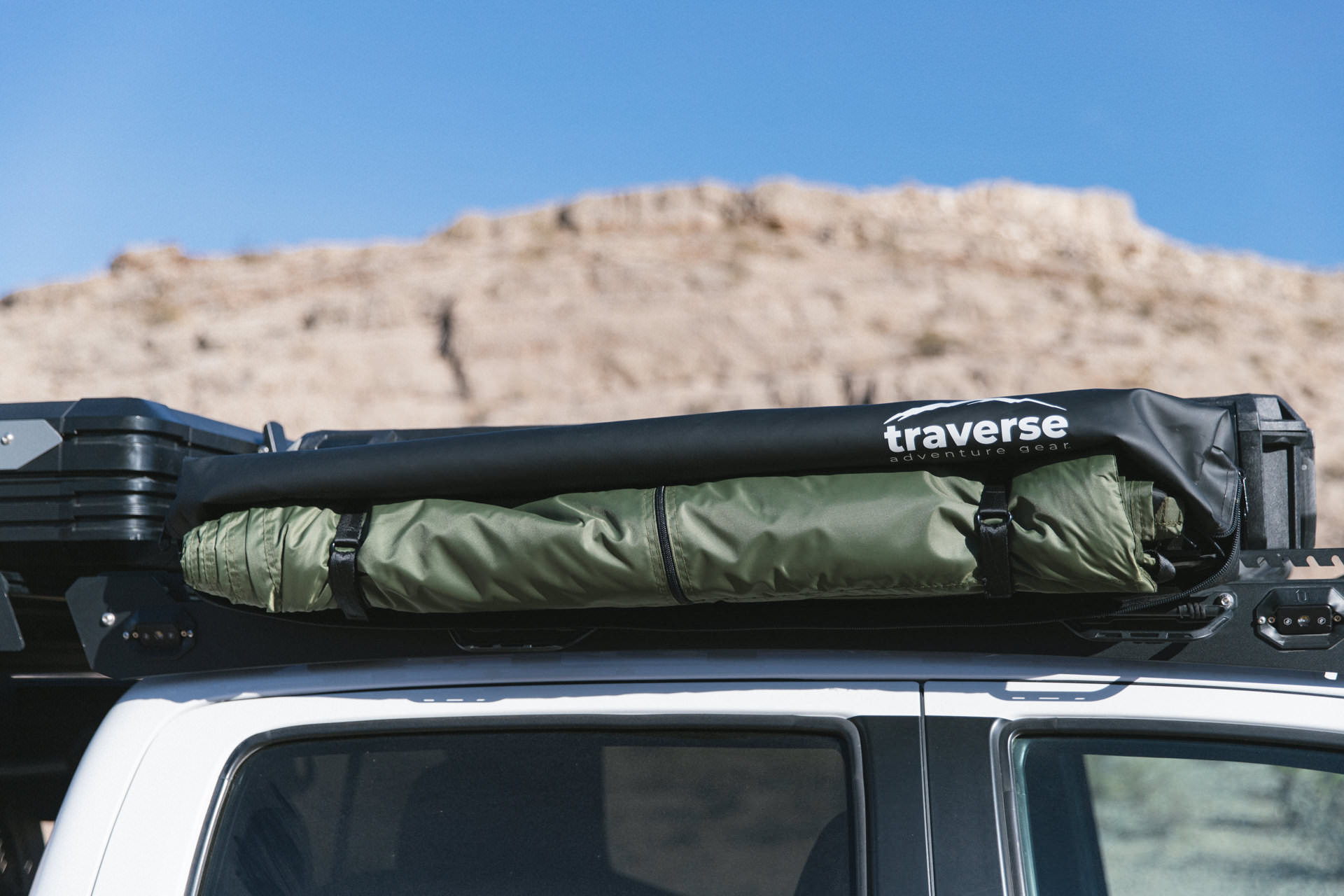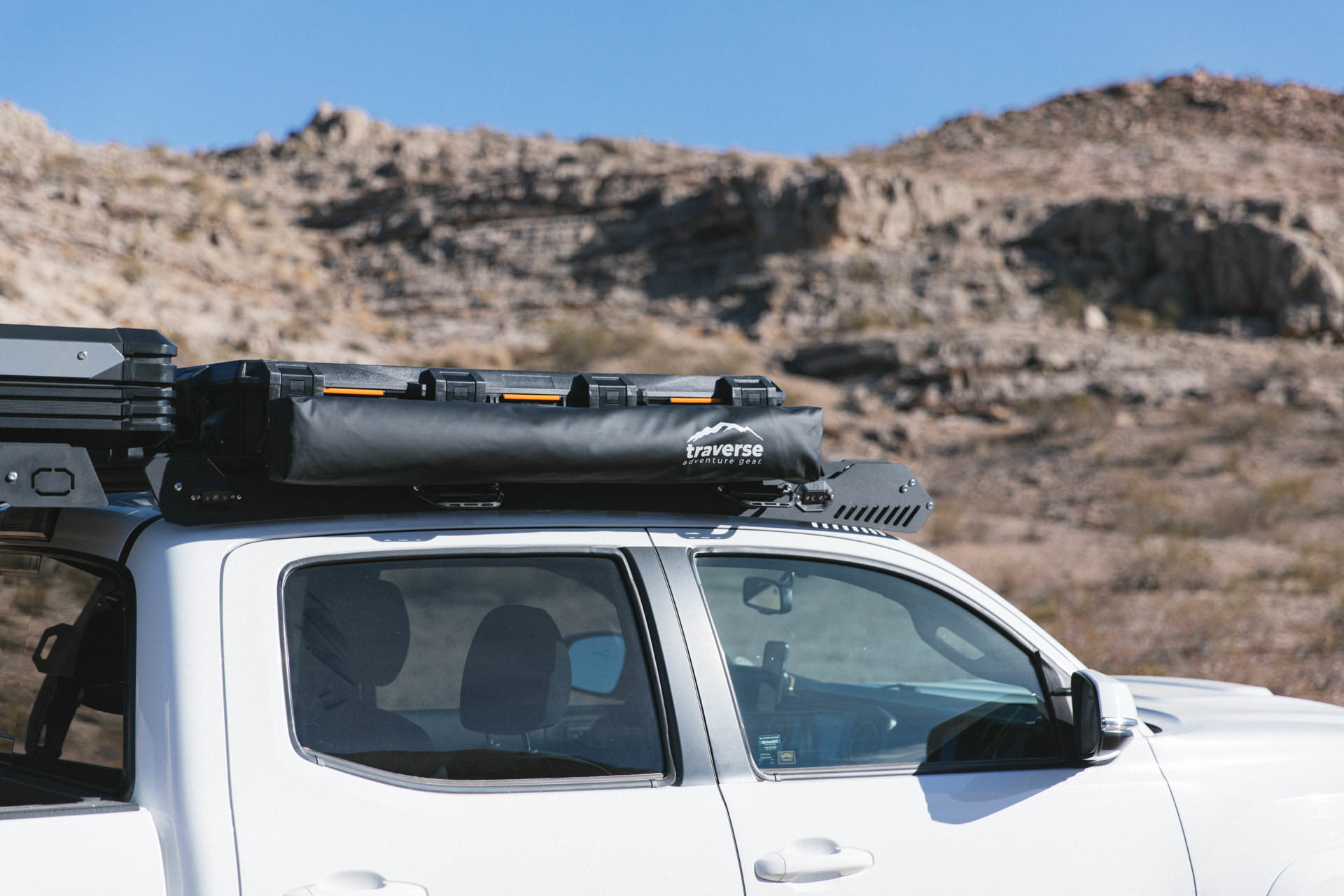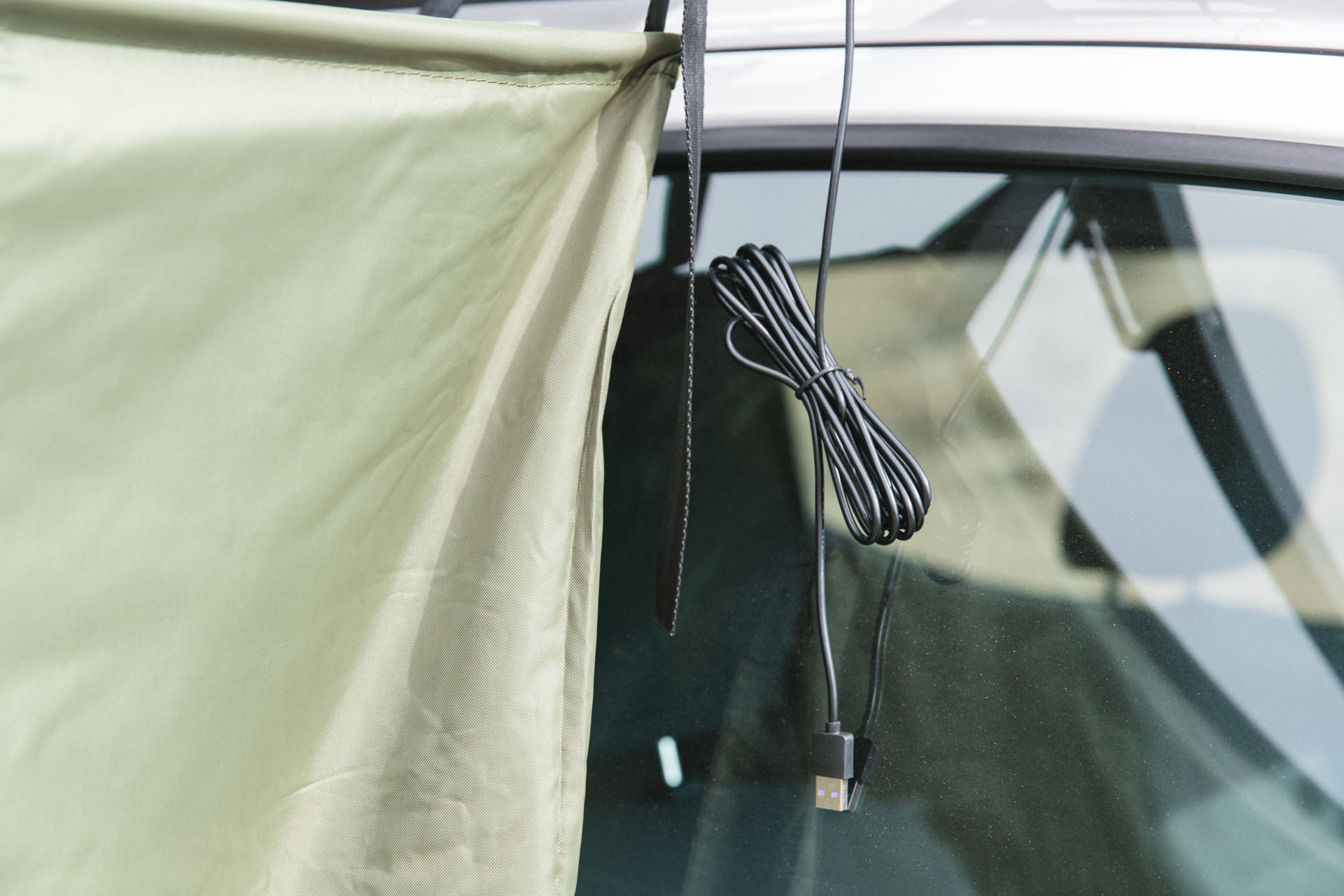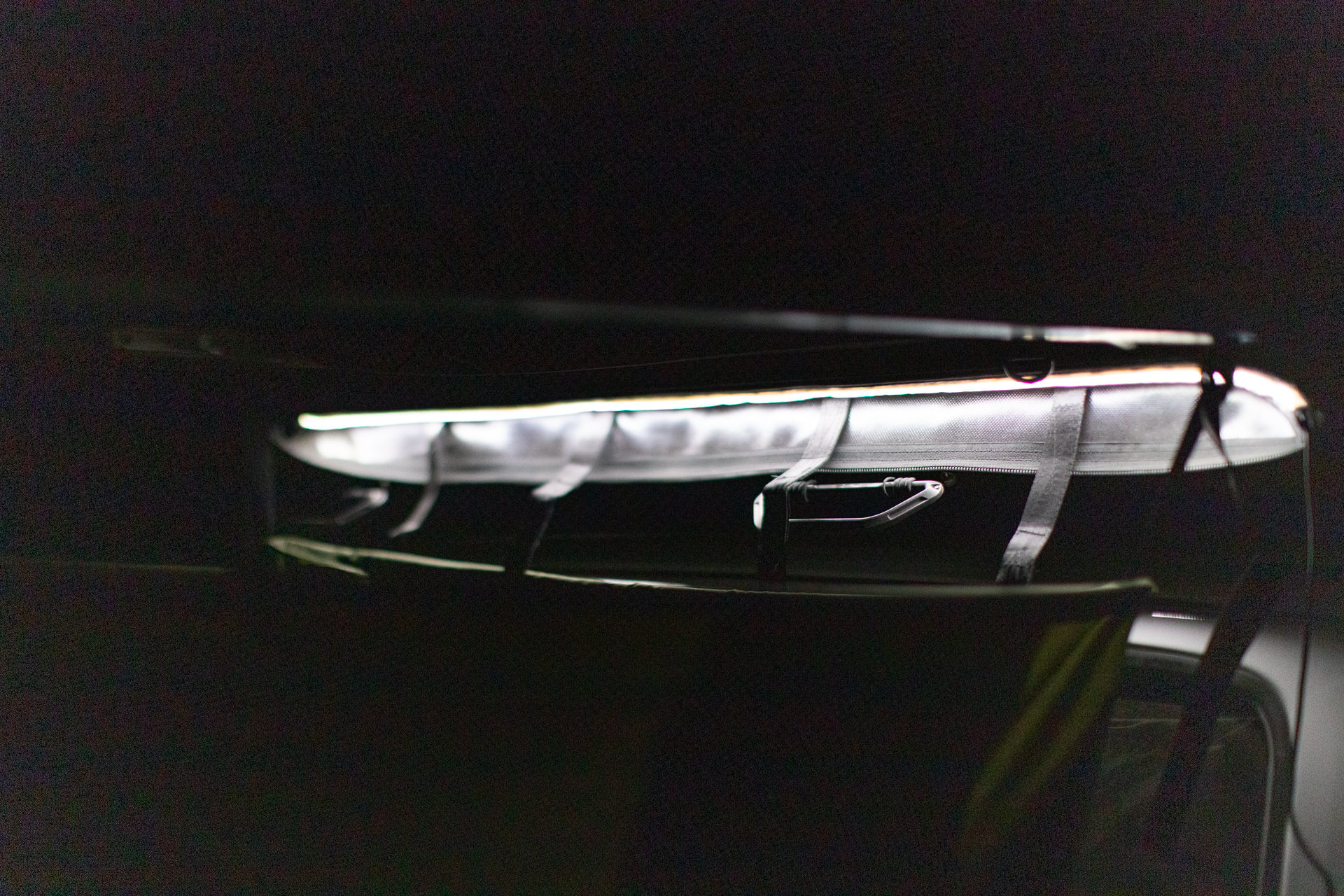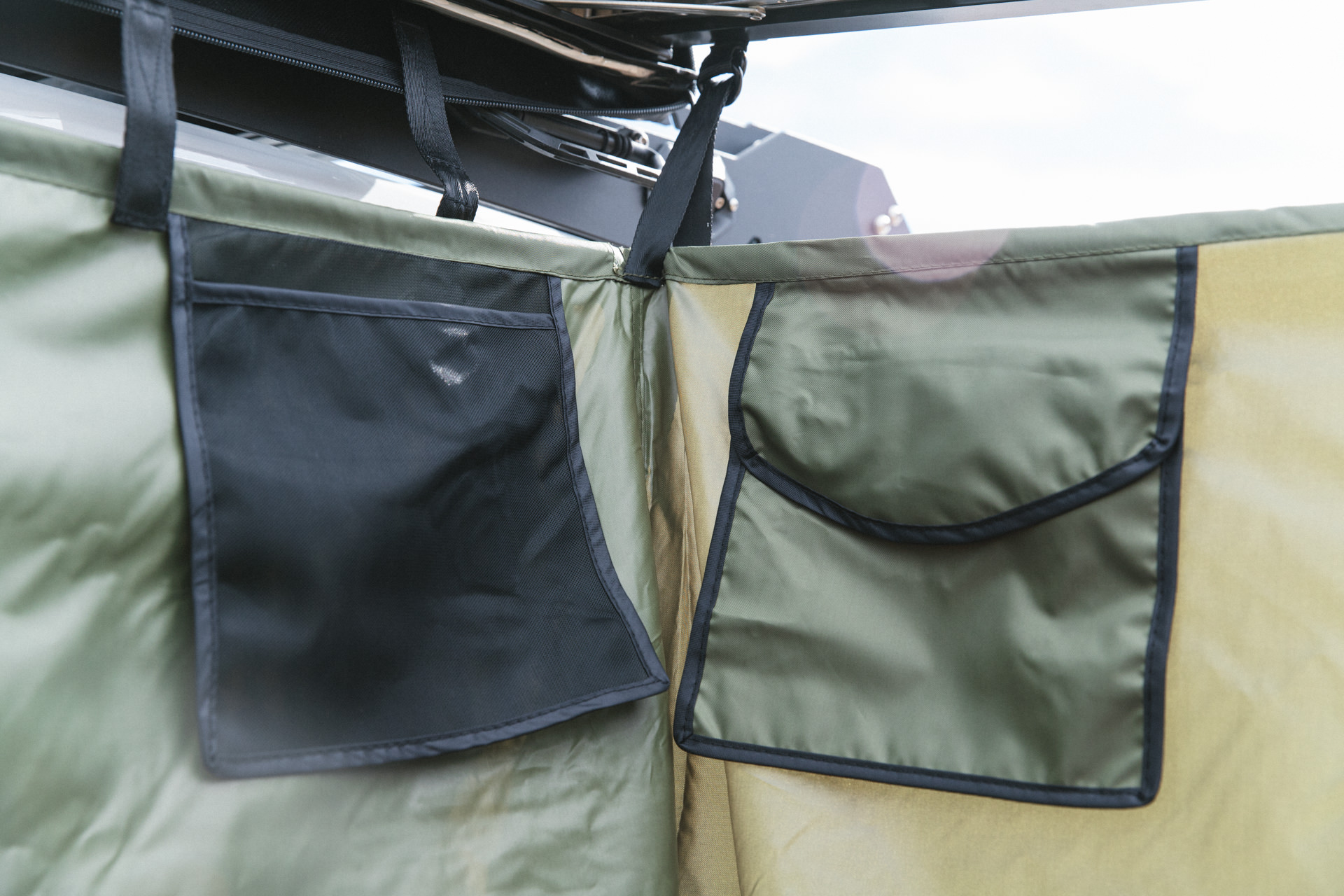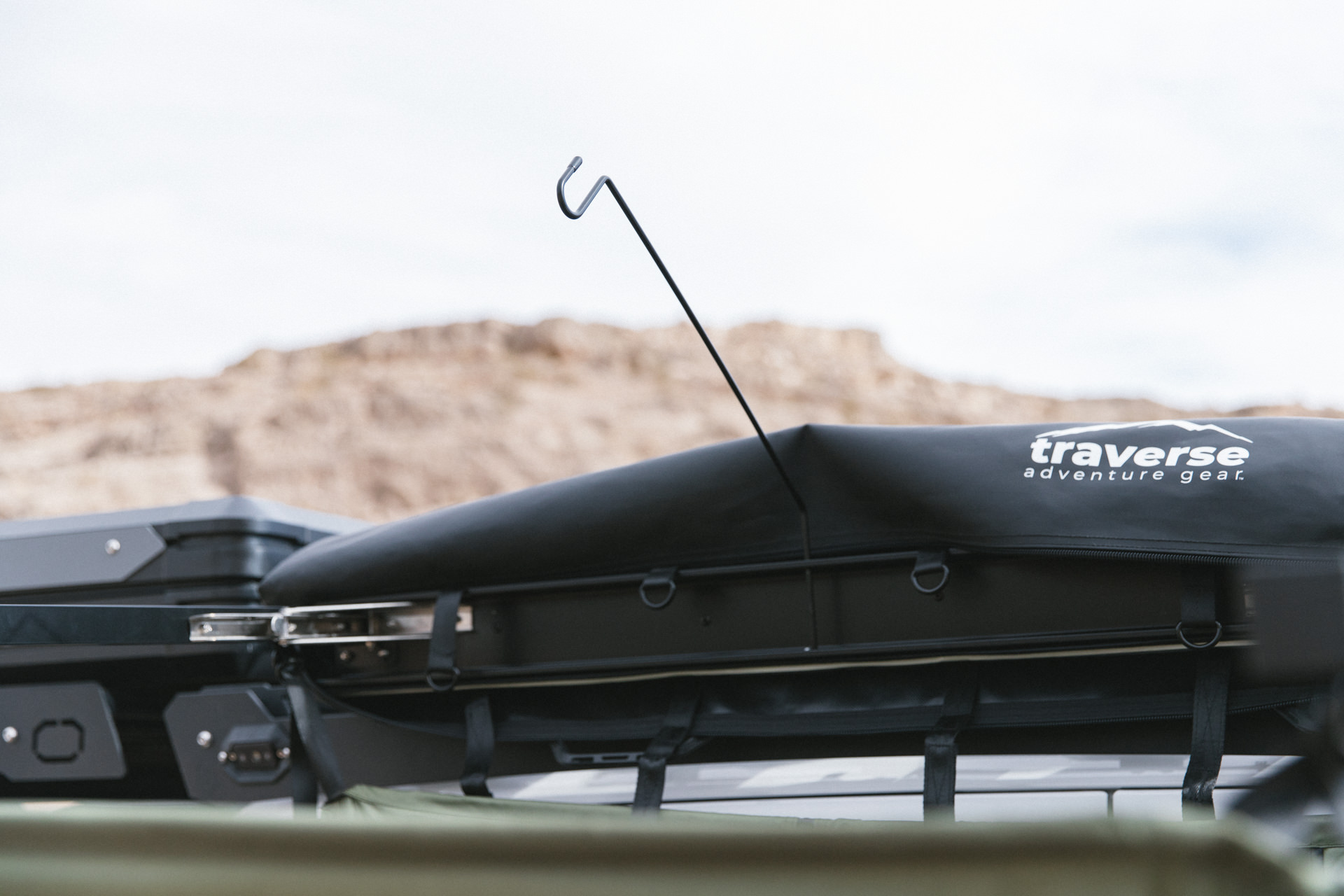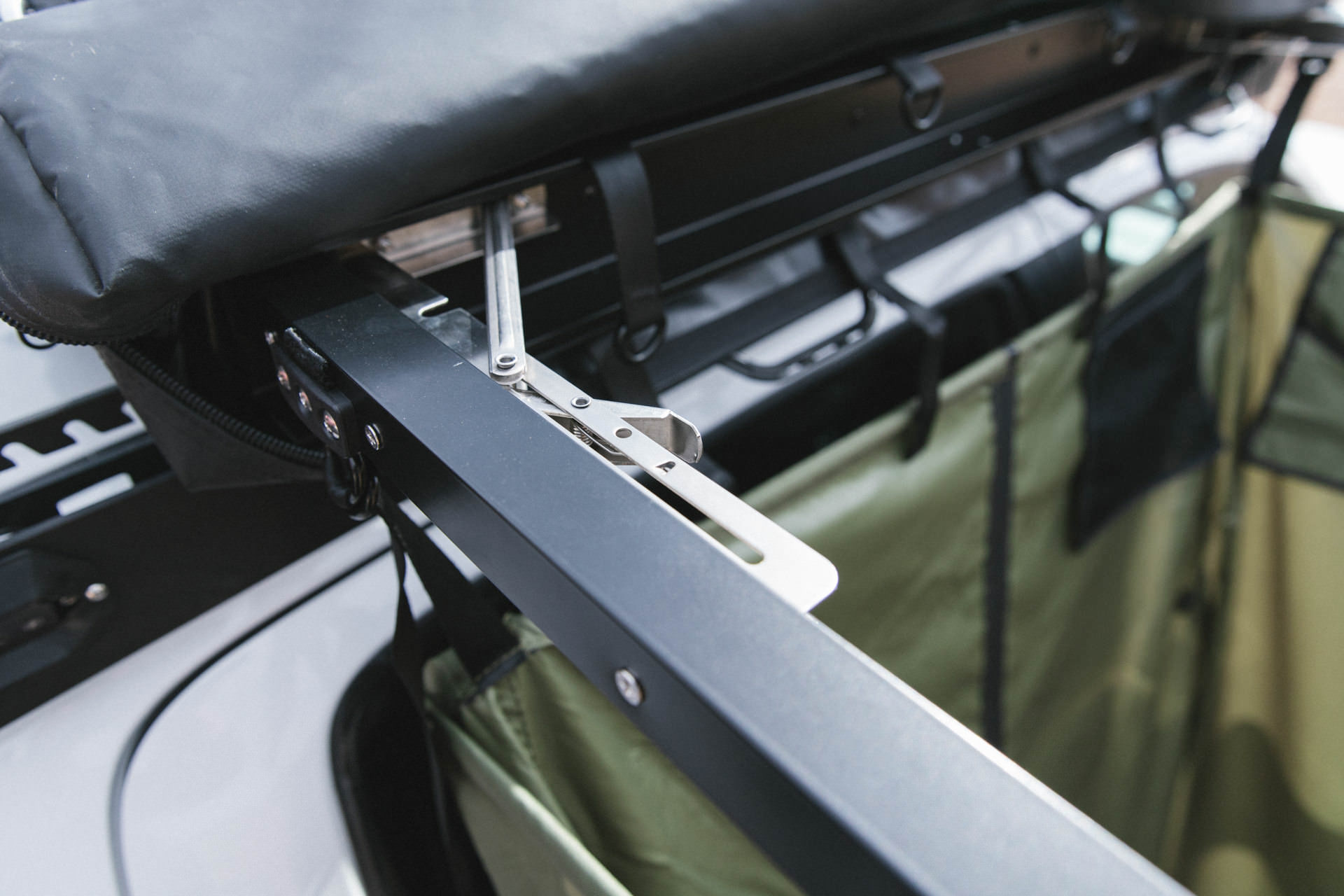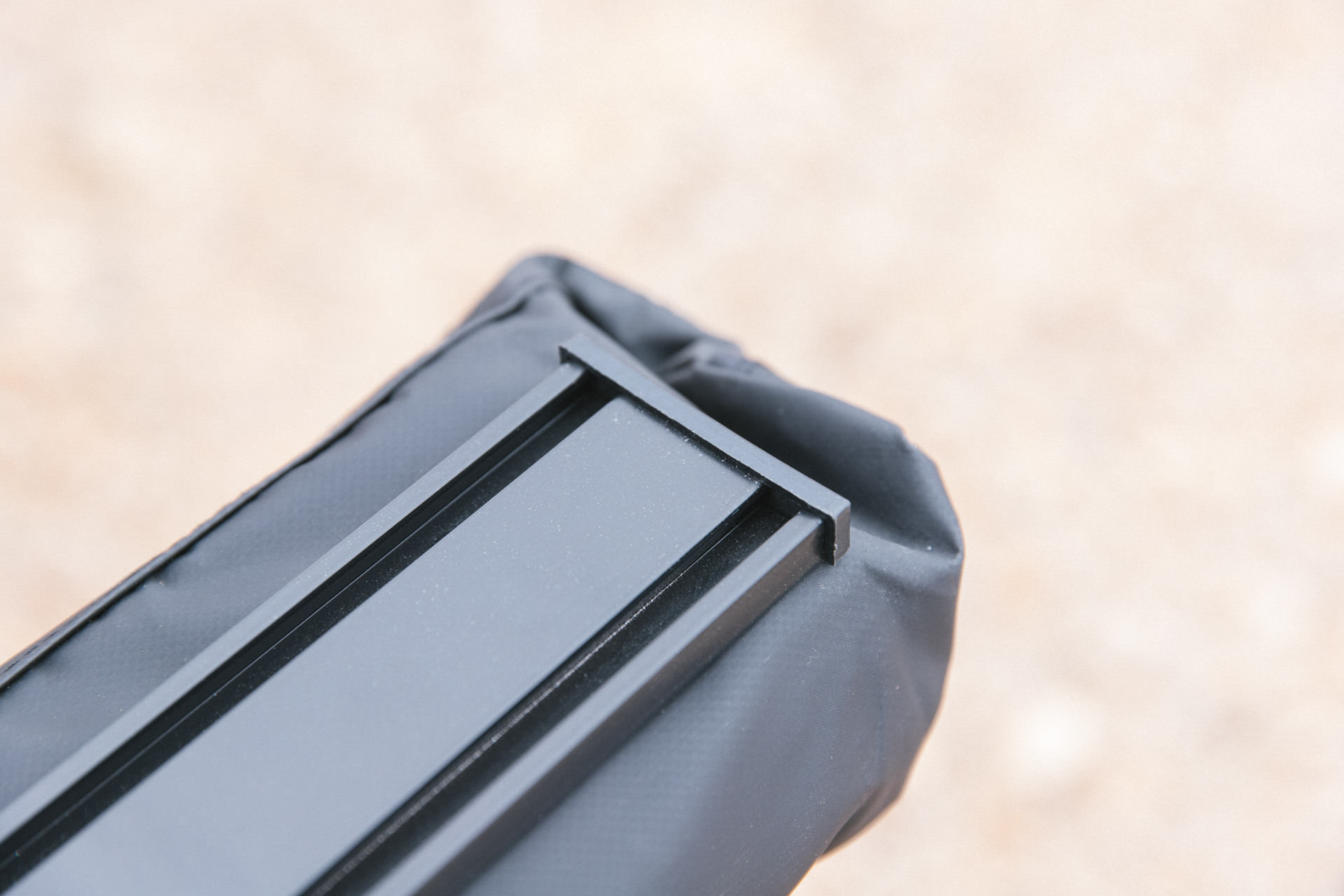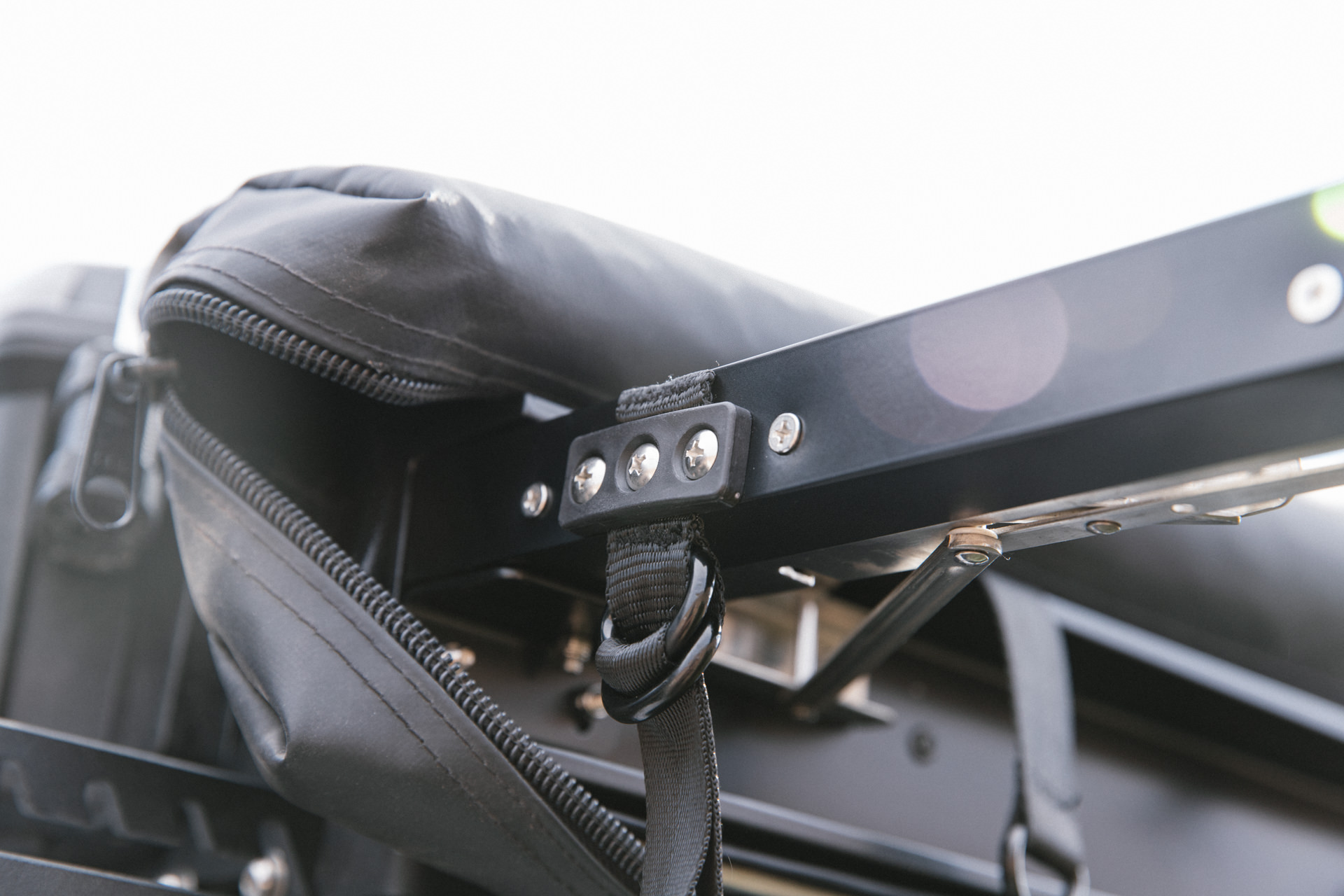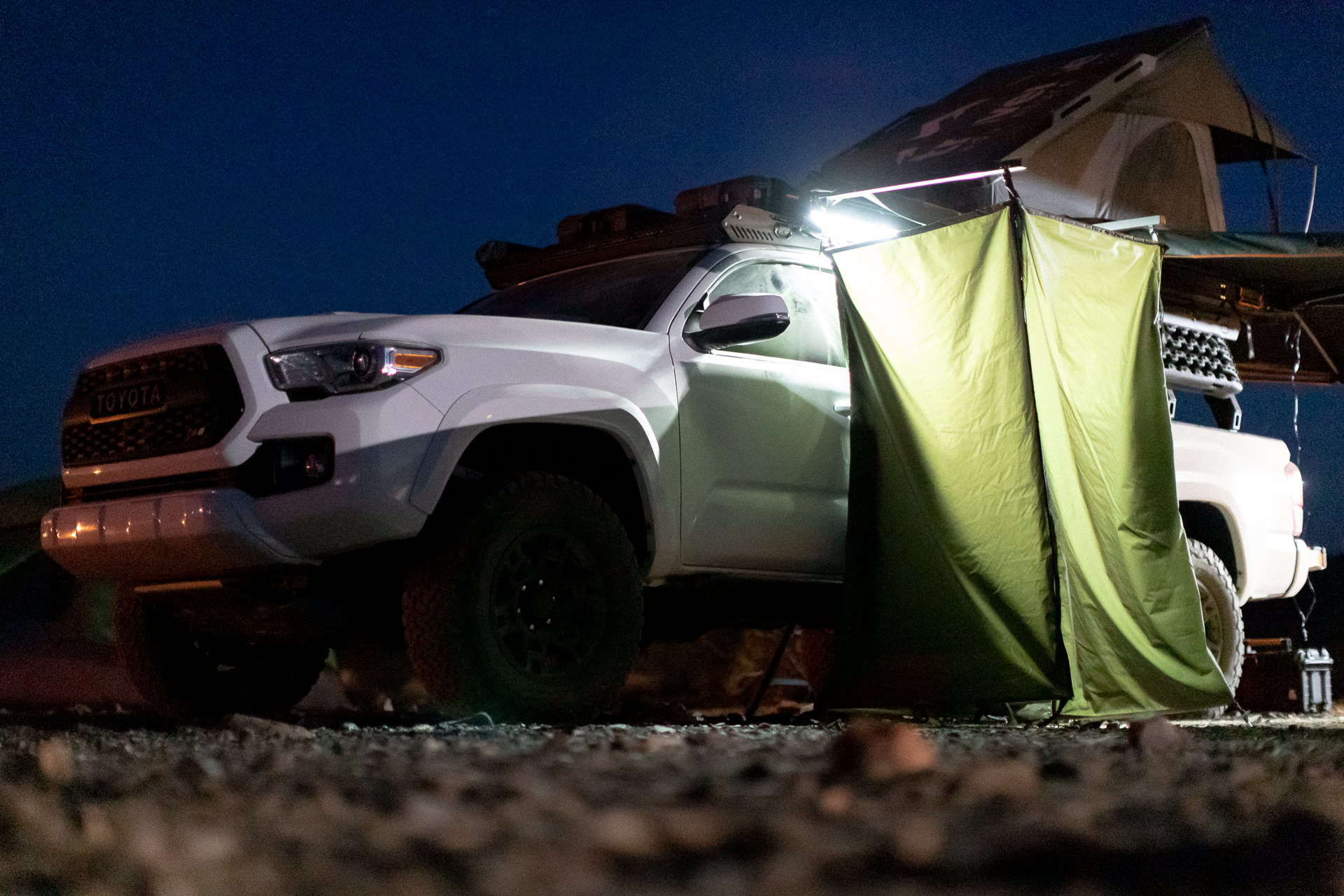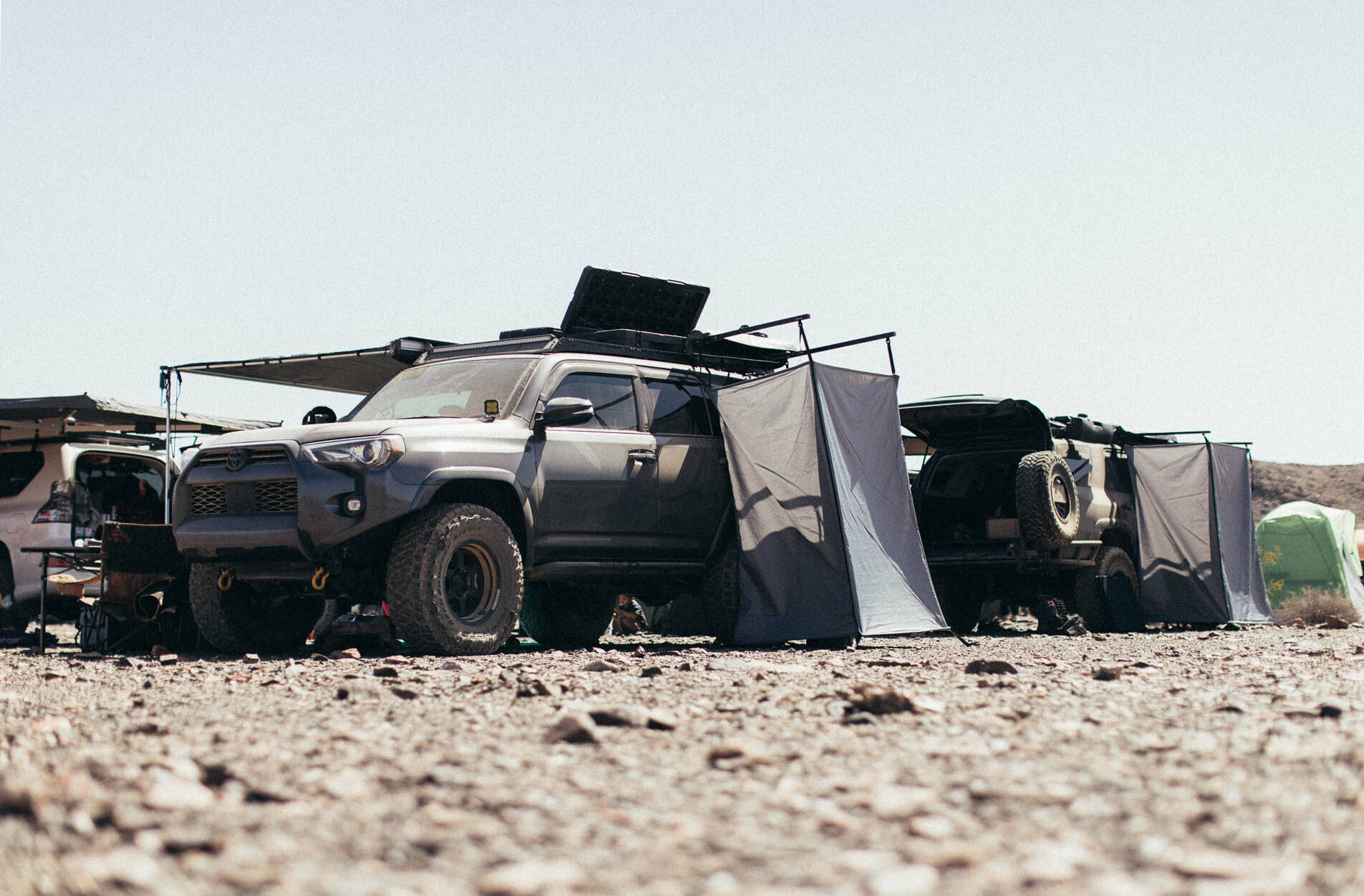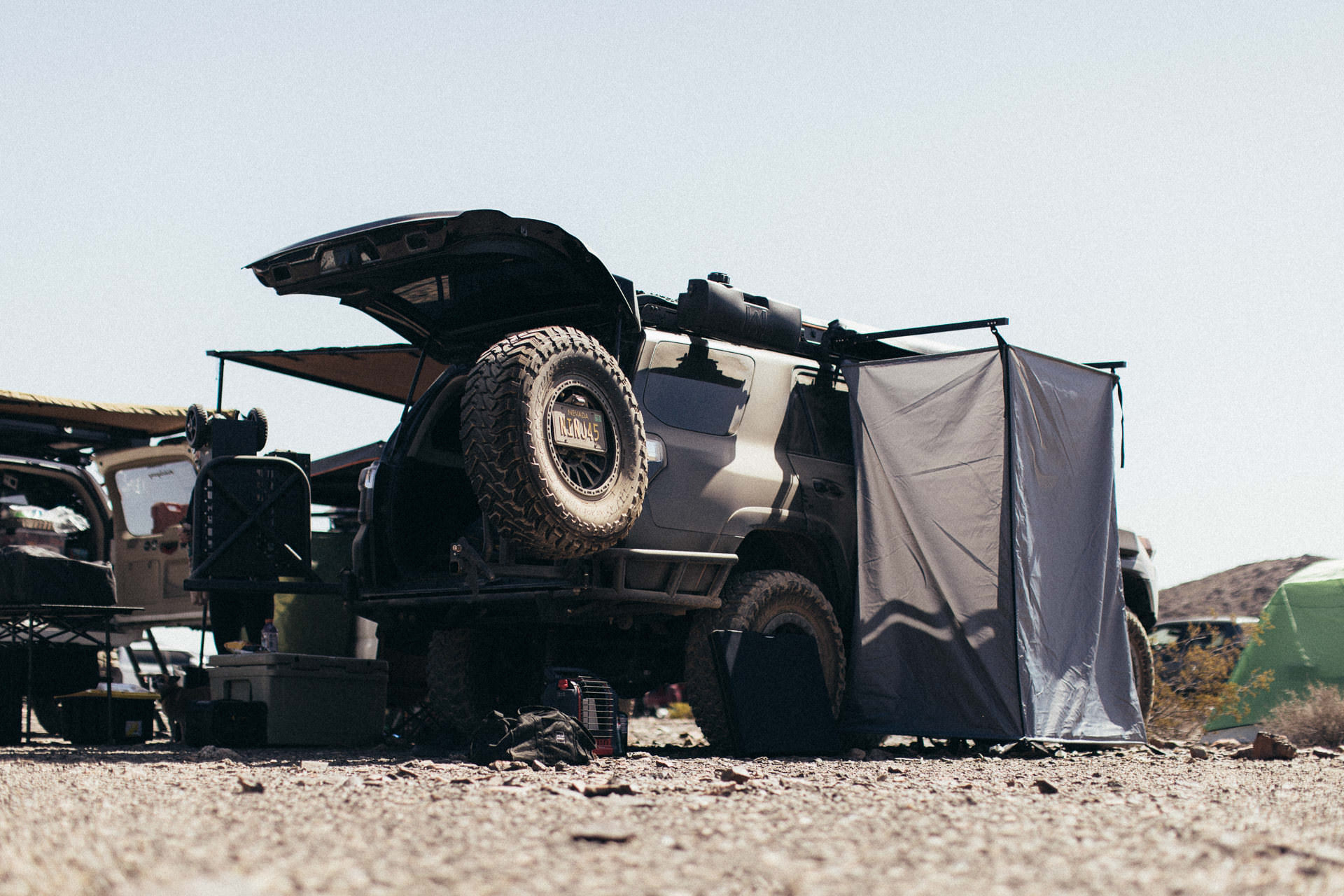 Get ready for ultimate privacy on your next adventure with The Hideaway Privacy Tent – Your search stops here.